March of the Fallen
04/11/2015
07:00 AM - 10:30 AM M
Verrado Golf Club
4242 N. Golf Drive
Buckeye, AZ 85396
March of the Fallen (MOTF) is a 4.5 mile ruck-march through the White Tank Mountains dedicated to honoring our fallen brothers & sisters who gave the ultimate sacrifice during the war efforts of Operation Enduring Freedom (OEF), Operation Iraqi Freedom (OIF), and Operation New Dawn (OND). Their watch is over now so we carry their weight upon our backs and continue onward in their honor.
Participants can "Ruck", "Motivate" or be a "Battle Buddy" but each person holds an obligation.
People rucking will be tasked with carrying the weight on their back as our fallen once did.
You must provide your own ruck and weight for the march.
Each rucksack will be weighed pre/post march.
The weight categories are: 45lbs / 60lbs / 75lbs
"Motivators" will accompany the marchers side by side to encourage, and help participants march the required distance. For ages 14 and up only.
"Battle Buddy's" will be tasked with carrying 0lbs – 15lbs. This category is for ages 8-13.
The official distinguished MOTF T-Shirt will be issued to you upon completion of the march.
ALL net proceeds will be donated to the the Luke Airmen's Fund and other charitable organizations that further help our nation's HEROES!
Volunteer are welcome to sign up!
Volunteers please be at Verrado by 0600.

Registration Fee & SWAG

Ruck, Motivator registration includes a t-shirt for successful completion of the MOTF!
Ruck Marcher Registration fee: 18 and up $40 / 17 and under $15
Motivator Registration fee: 18 and up $45 / 17 and under $15
Battle Buddy Registration fee: $10.00
FREE for volunteers (If you want to volunteer please e-mail motf2013@gmail.com to be added to the volunteer list)

If you are Military Grade E-4 or below and cannot afford to register, don't worry! You can register to be added to a waiting list for sponsored participants however we cannot guarantee a spot for you.
Epic Group Ghost Hunt
04/17/2015 M
Fear Farm
2209 North 99th Ave
Phoenix, AZ 85037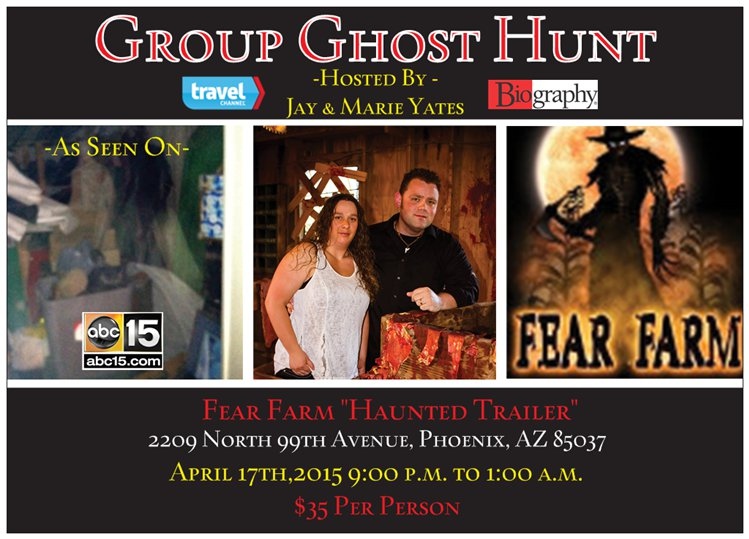 https://www.youtube.com/watch?v=dmFx3T8PVVM


VIP Golf Tournament Amazing Ariel's Road to Rio
04/18/2015
07:00 AM - 12:00 PM M
Sundance Golf Club
900 S. Sundance Parkway
Buckeye, Az 85326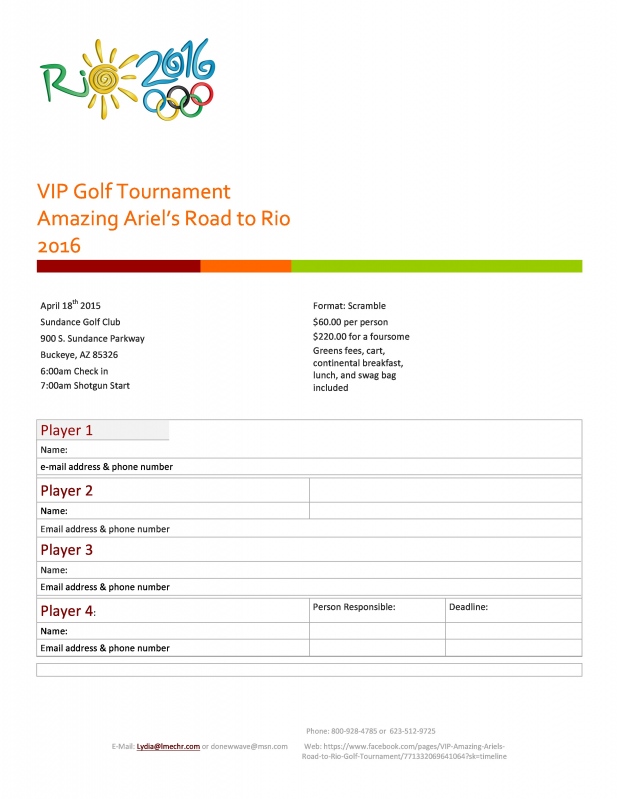 Buckeye Farmers Market
04/25/2015
09:00 AM - 01:00 PM M
Sundance Park
22865 W. Lower Buckeye Rd.
Buckeye, AZ 85326
Buckeye Farmer's Market
4th Saturday's of the Month
February 28th, March 28th, April 25th and *May 30th
*5th Saturday due to Memorial Day weekend.
9 am-1 pm at Sundance Park – 22865 W. Lower Buckeye Road

Please join us in shopping from local farmers for Fresh Produce, Quality Meats, Homemade Jelly's & Sauces and much more.

For more information please contact Doug Strong at 623-349-6320 or dstrong@buckeyeaz.gov