Epic Group Ghost Hunt
04/17/2015 M
Fear Farm
2209 North 99th Ave
Phoenix, AZ 85037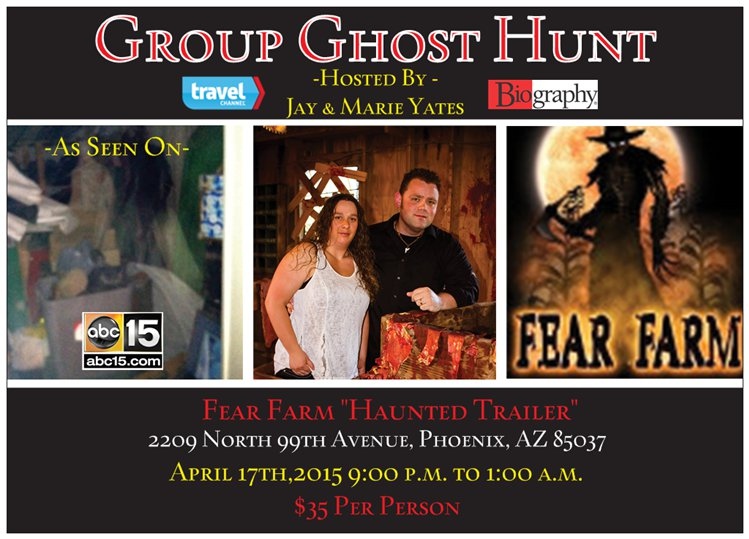 https://www.youtube.com/watch?v=dmFx3T8PVVM
VIP Golf Tournament Amazing Ariel's Road to Rio
04/18/2015
07:00 AM - 12:00 PM M
Sundance Golf Club
900 S. Sundance Parkway
Buckeye, Az 85326

Buckeye Farmers Market
04/25/2015
09:00 AM - 01:00 PM M
Sundance Park
22865 W. Lower Buckeye Rd.
Buckeye, AZ 85326
Buckeye Farmer's Market
4th Saturday's of the Month
February 28th, March 28th, April 25th and *May 30th
*5th Saturday due to Memorial Day weekend.
9 am-1 pm at Sundance Park – 22865 W. Lower Buckeye Road

Please join us in shopping from local farmers for Fresh Produce, Quality Meats, Homemade Jelly's & Sauces and much more.

For more information please contact Doug Strong at 623-349-6320 or dstrong@buckeyeaz.gov

Arbor Day Expo
04/25/2015
08:00 AM - 10:00 AM M
Buckeye Town Park
207 N. 9th street
Buckeye, Az 85326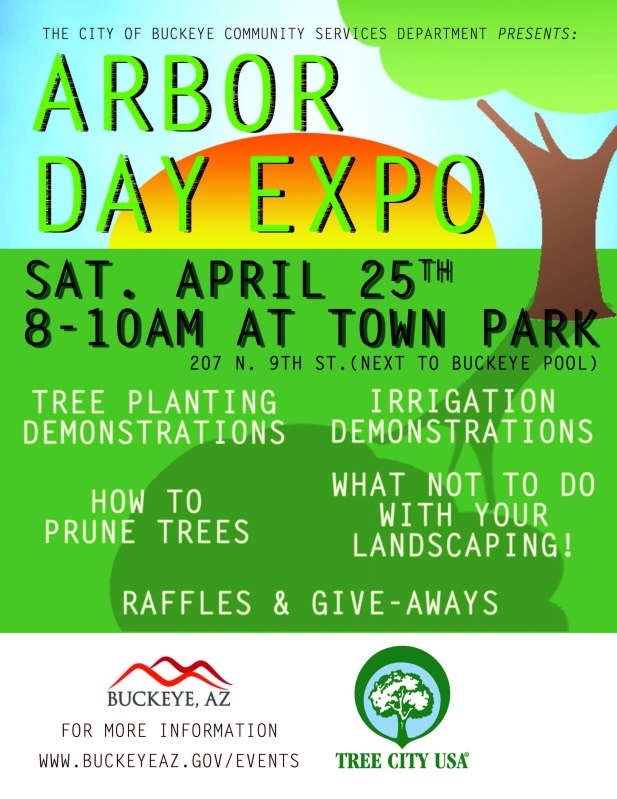 Buckeye City Wide Crusade
04/29/2015- 05/02/2015 M
South Buckeye Equestrian Center
10300 S Miller Road
Buckeye, AZ 85326
Many Churches in the Buckeye area have come together for this event. There will be life changing testimonies, spcial music and Gerald Simmons from North Carolina will be leading in worship.
05/09/2015
05:30 PM - 09:30 PM M
Helzapoppin' Rodeo Arena
Miller Rd, South of Baseline
Buckeye, AZ 85326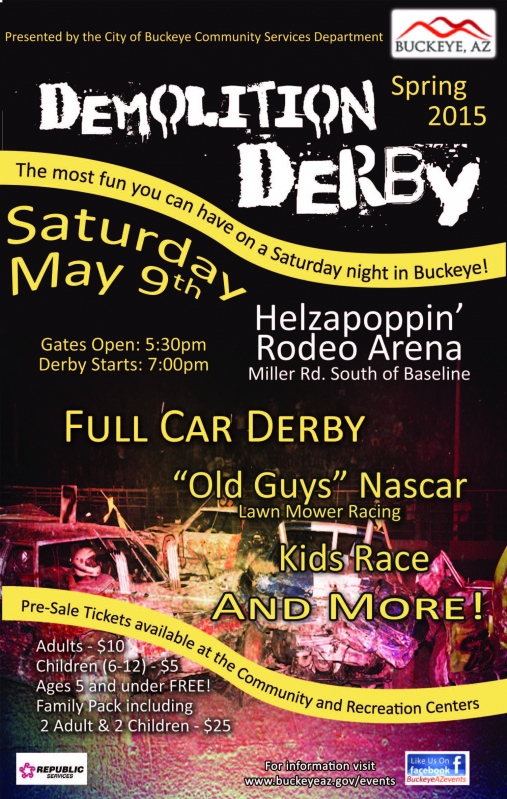 Bring the whole family to this outdoor event at the Helzapoppin' Arena off Miller, South of Baseline.

Join your neighbors and friends for this much anticipated event, where there's fun for all and the cheers can be heard for miles. Bounce houses, face painting and foot race raffles are available for the little ones and food and beverage options abound.

See flier for details.