Arbor Day Celebration
04/22/2016
Town Park
207 N 9th St
Buckeye, AZ 85326
The Arbor Day Celebration provides a great opportunity to learn about tree planting, maintenance, and irrigation, as well as, practices that should not be part of a maintenance program.

For more information call 623-349-6605 or visit www.buckeyeaz.gov/events

Concert in the Park - HWY 85
04/22/2016
Festival Foothills Park
26252 W Desert Vista Blvd.
Buckeye, AZ 85326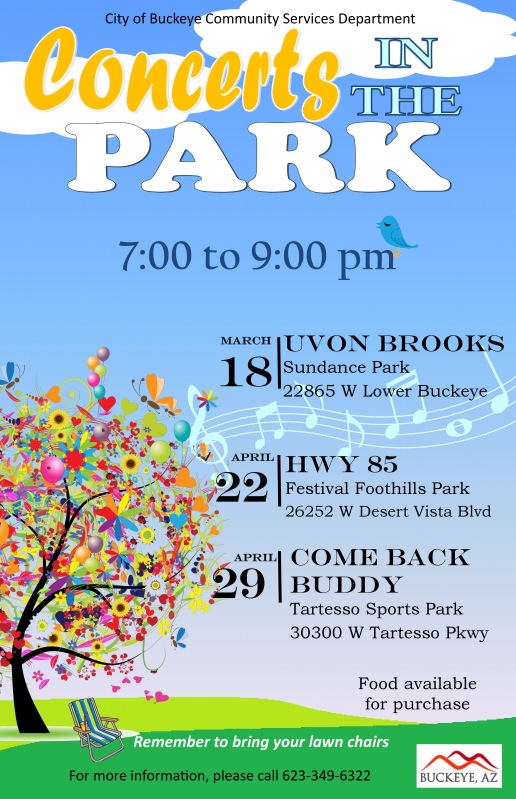 Come on out and enjoy great music and entertainment while being outdoors in your neighborhood.

For more information call 623-3496322 or visit www.buckeyeaz.gov/events
Buckeye Farmers Market
04/23/2016
Sundance Park
22865 W Lower Buckeye Rd
Buckeye, AZ 85326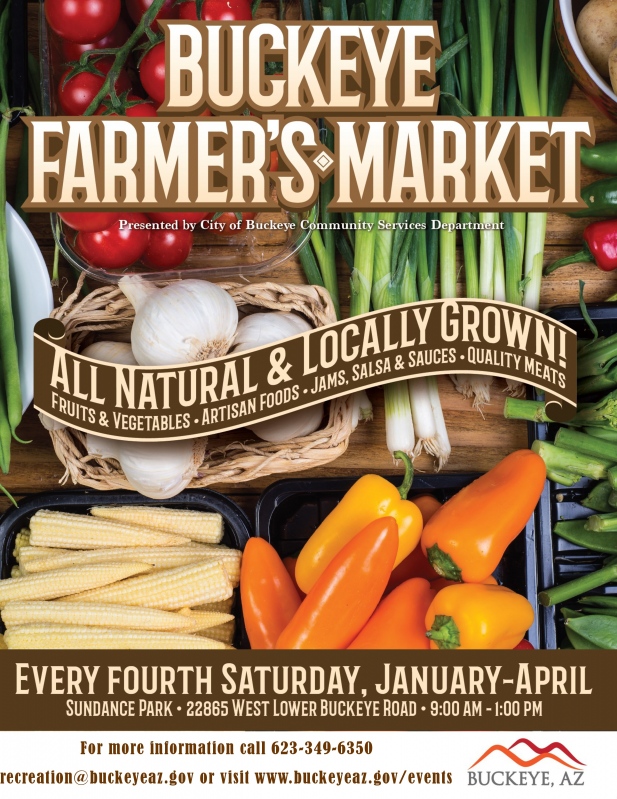 Come out a shop at the your local Farmers Market. Fresh produce, quality meats, sauces, salsas and spices will be available for purchase.
Buckeye Farmer's Market
04/23/2016
Sundance Park
22865 West Lower Buckeye RD
Buckeye, AZ 85326
Come to the Buckeye Farmer's Market.
Homemade baked goods, homegrown fruits and vegetables, specialty artisan foods, spices and more. That's the recipe for the Buckeye Spring Farmer's Market.
The final Farmer's Markets of the season will be Saturday, April 23, 2016 from 9 a.m. to 1 p.m. at Sundance Park, 22865 West Lower Buckeye Rd, Buckeye, AZ 85326.
We are still accepting vendor applications. For more information, please contact Adam Melle at amelle@buckeyeaz.gov or (623) 349-6330.
Concert in the Park - Come Back Buddy
04/29/2016
Tartesso Sports Park
30300 W Tartesso Parkway
Buckeye, AZ 85326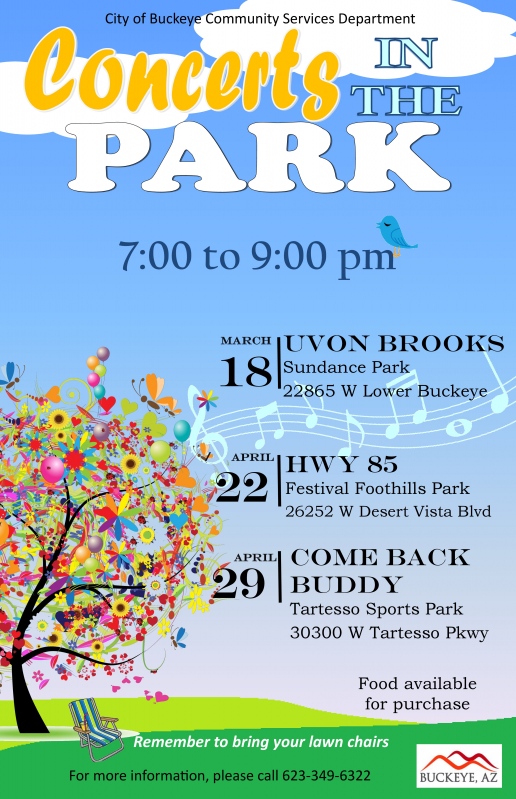 Come on out and enjoy great music and entertainment while being outdoors at your neighborhood park.

For more information call 623-3496322 or visit www.buckeyeaz.gov/events
The Foundation for Education for BESD Gala
04/30/2016
6th St Plaza
1st Annual Gala to benefit the Buckeye Education Foundation--drinks, dining and dancing at the 6th Street Plaza.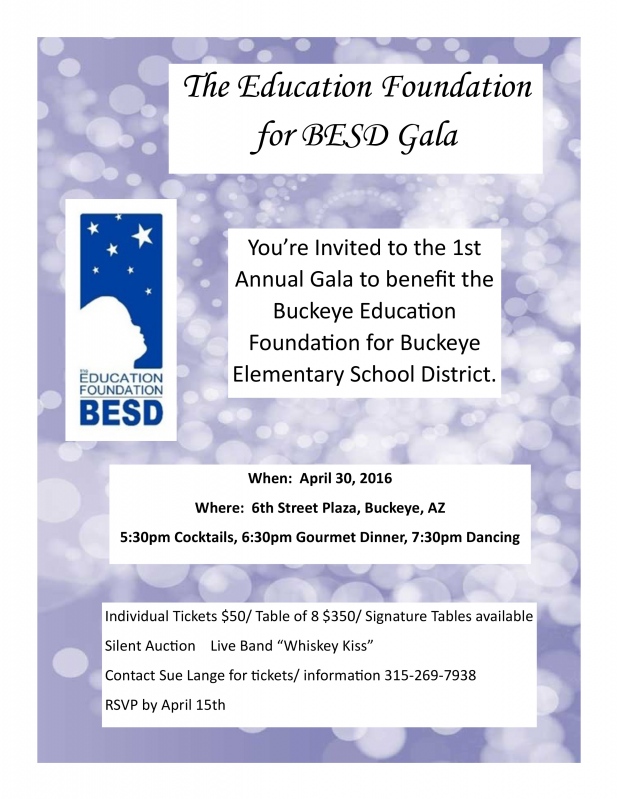 Buckeye Demolition Spring Derby
05/07/2016
HELZAPOPPIN' RODEO ARENA
Miller Rd, South of Baseline
Buckeye, Az 85326