Concert in the Park - Come Back Buddy
04/29/2016
07:00 PM - 08:00 PM M
Tartesso Sports Park
30300 W Tartesso Parkway
Buckeye, AZ 85326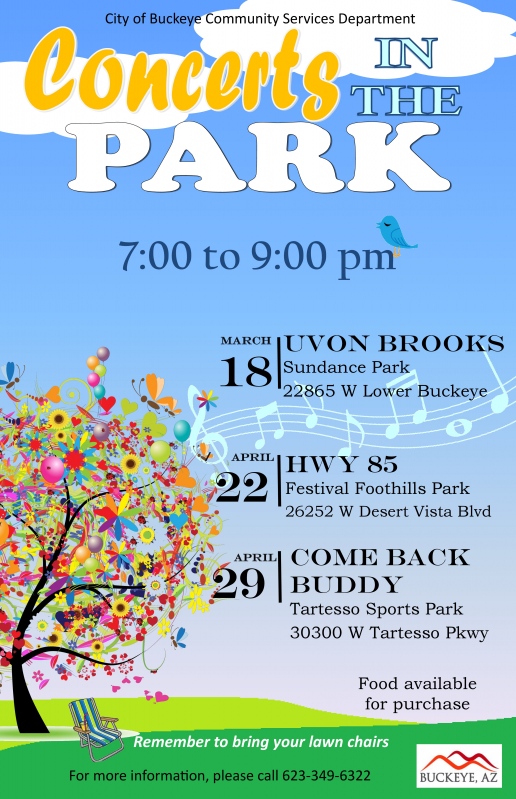 Come on out and enjoy great music and entertainment while being outdoors at your neighborhood park.

For more information call 623-3496322 or visit www.buckeyeaz.gov/events
Texas Holdem' Tournament
04/29/2016
06:00 PM - 10:00 PM M
St Henry Catholic Church
24750 W Lower Buckeye Rd.
Buckeye, Az 85326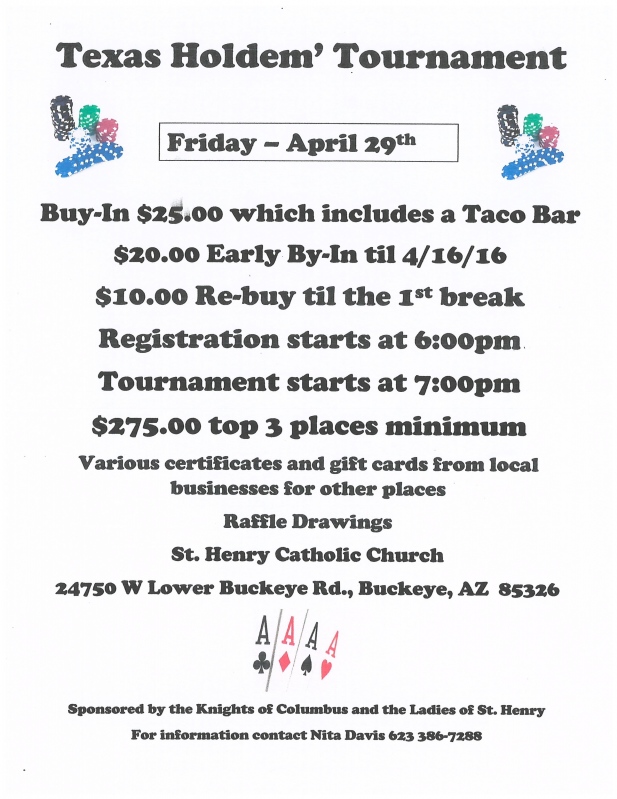 The Foundation for Education for BESD Gala
04/30/2016
05:30 PM - 11:00 PM M
6th St Plaza
1st Annual Gala to benefit the Buckeye Education Foundation--drinks, dining and dancing at the 6th Street Plaza.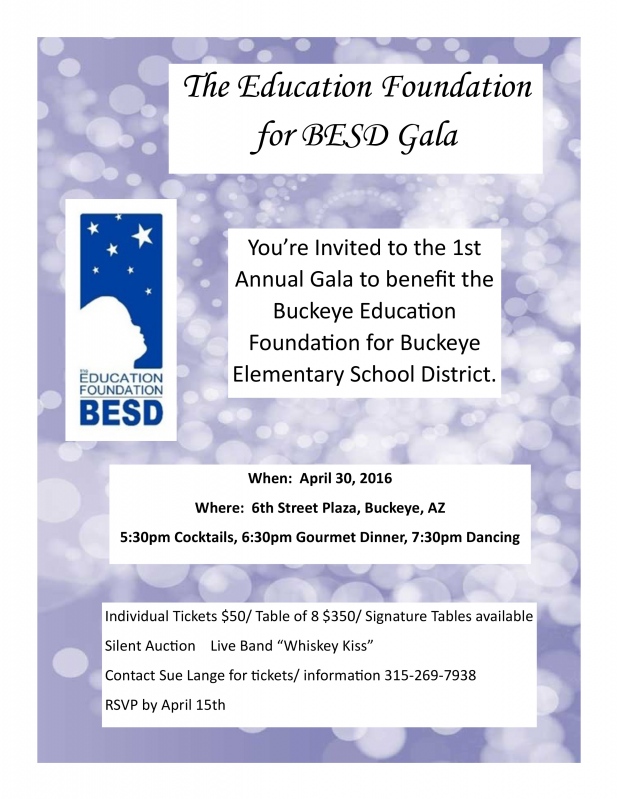 Buckeye Demolition Spring Derby
05/07/2016
07:00 PM - 10:00 PM M
HELZAPOPPIN' RODEO ARENA
Miller Rd, South of Baseline
Buckeye, Az 85326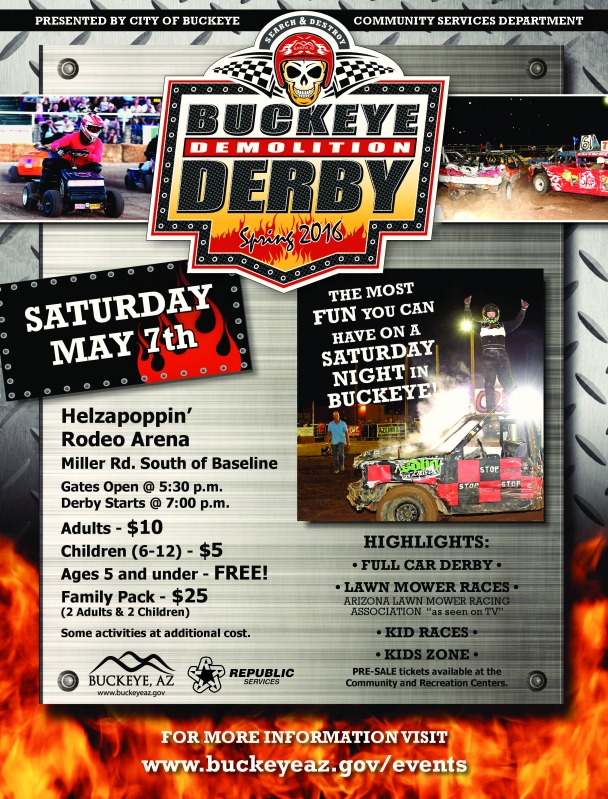 Introduction to Essential Oils
05/27/2016
10:00 AM - 11:00 AM M
Verrado Coffee Company
1829 N Verrado Way
Buckeye, Az 85396
Ever wonder what all the buzz is about?

Join us for a FREE class

April 23, 2016
10:00 am - 11:00 am

Verrado Coffee Company ( the den)
1829 N Verrado Way, Buckeye Az 85396

Recieve a FREE poil for simply attending this informative class!