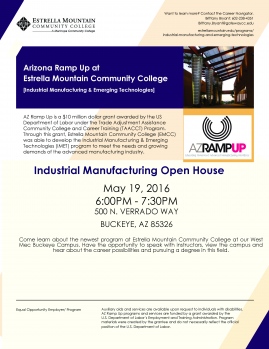 Buckeye Rocks Community Awards Banquet
June 24, 2016
For More information please contact the
Buckeye Valley Chamber of Commerce at 623-386-2727
or visit www.buckeyevalleychamber.org

Introduction to Essential Oils

05/27/2016
10:00 AM - 11:00 AM M
Verrado Coffee Company
1829 N Verrado Way
Buckeye, Az 85396
Ever wonder what all the buzz is about?

Join us for a FREE class

April 23, 2016
10:00 am - 11:00 am

Verrado Coffee Company ( the den)
1829 N Verrado Way, Buckeye Az 85396

Recieve a FREE poil for simply attending this informative class!
Movie in the Park - The Good Dinosaur

05/27/2016
07:00 PM - 09:30 PM M
Festival Foothills Community Park
26252 W DESERT VISTA BLVD
Buckeye, AZ 85326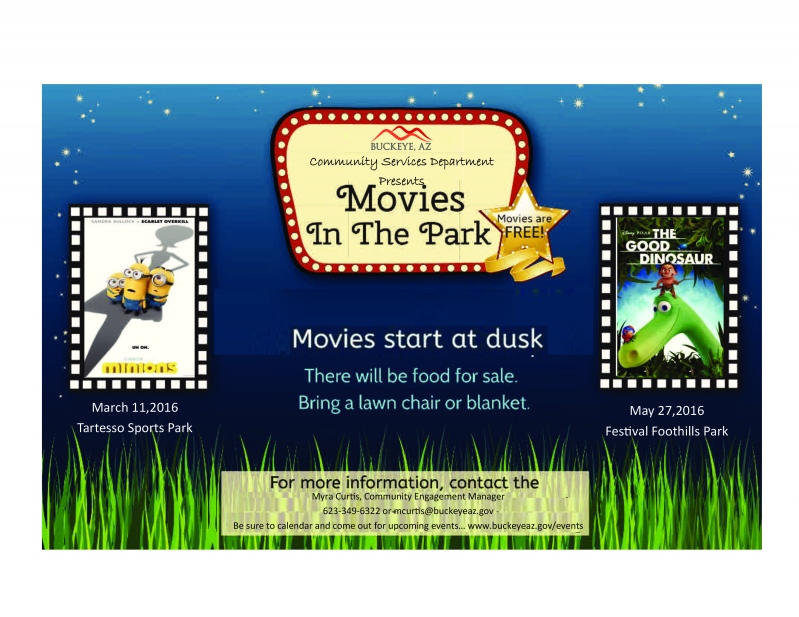 Bring your blanket or lawn chair and enjoy a wonderful evening under the stars as you watch a fantastic family movie.
Memorial Day Ceremony

05/30/2016
09:00 AM - 10:00 AM M
Louis B. Hazelton Memorial Cemetery
23100 West Broadway Rd
Buckeye, AZ 85326
Honoring Our Veterans

Memorial Day Ceremony
May 30, 2016 at 9:00 am
Louis B. Hazelton Memorial Cemetery
23100 West Broadway Road ~ Buckeye, Arizona
4th of July Celebration

07/04/2016
06:00 PM - 09:30 PM M
Youngker High School
3000 S Apache Rd
Buckeye, AZ 85326
Come join the City of Buckeye and the Main Street Coalition at this family fun event while celebrating the birth of our great nation!

Monday, July 4th 6-9:30pm

Fireworks at 9pm

Youngker High School
3000 S Apache Rd.
Buckeye, AZ 85326
Christmas in July 2016

07/16/2016
09:00 AM - 03:00 PM M
Liberty United Methodist Church
7598 South Liberty School Rd.
Buckeye, AZ 85326
Christmas in July 2016
Christmas Decorations, Arts & Crafts. Free to the public.
9 a.m.- 3 p.m Saturday, July 16
Liberty United Methodist Church
7598 S Liberty School Rd, Buckeye, AZ 85326

Buckeye Super Heroes A Learning "Cause"

07/23/2016
07:30 AM - 11:30 AM M
Buckeye Elementary School Gym
210 South 6th Street
Buckeye, Az 85326