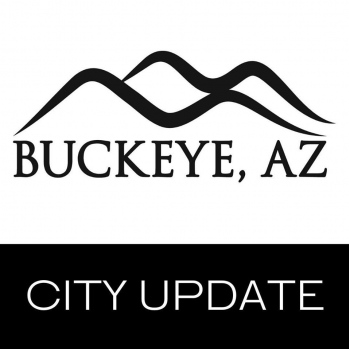 Buckeye has developed a three-phased approach (PDF) to reopening the city in response to Governor Ducey's "Stay Healthy, Return Smarter, Return Stronger" Executive Order.
The three phases will follow the federal guidelines established by the CDC earlier this year, and will:
· Protect the health and safety of residents, businesses and employees
· Reduce the risk of a spike in new COVID-19 case
· Continue providing city services and amenities
· Monitor conditions and react quickly to any changes
· Encourage and support local businesses
Currently, Buckeye is in Phase One of recovery and will continue operating the city as we have since mid-March.
Residents and customers can continue to conduct business online or by appointment
Public access to city facilities remains restricted
Employees who are able to work from home are encouraged to continue doing so
Practice physical distancing guidelines
Disinfect common areas regularly
Limit spending to critical needs only
Buckeye is keeping our Aquatics Center, Recreation and Senior center and both libraries closed until further notice. This will protect the health and safety of our residents by following the federal guidelines of the Phase One Recovery that still encourages physical distancing and limiting groups of people to no more than 10.
While these are important amenities to our residents, opening these facilities also requires significant staff to operate and additional costs for disinfection. Buckeye's Community Services Department is working on a plan to safely open and operate its pool and summer programs, while following federal guidelines for the Phase One Recovery plan.
We continue to monitor our revenue collection closely and ensure your essential services like police, fire, water, sewer and trash are not impacted.
To view the Reopening Plan, please visit
buckeyeaz.gov/COVID-19
or view it directly at
buckeyeaz.gov/recoveryplan