Email story and photos to be featured

Chamber Member Craig Spivey/Bowlski's Lakewood has stepped up to help our neighborhood restaurants.


From Lakewood Advocate: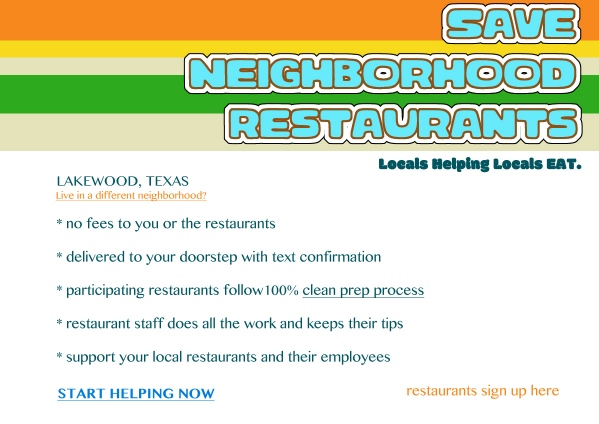 Bowlski's owner Craig Spivey launched Save Neighborhood Restaurants, a website to support local businesses during the coronavirus pandemic. Dallas restaurant owners are in a fight for their lives as the coronavirus keeps customers at home and away from their tables. Read more

SaveNeighborhoodRestaurants.com

Please support our local businesses during this time of quarantine and social distancing.

We will keep you updated through our social media.