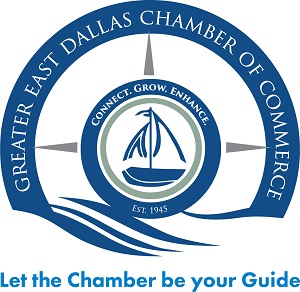 A Message from the Chairman
Dear GEDCC Members,
Hope everyone is well, staying safe and adjusting to the new ways of business and interaction. Our Chamber is celebrating 75 years this year and with your support we hope to continue on much longer!

I am constantly impressed with how well our board and Chamber committees are adapting and still getting work done. We continue to meet, discuss new ways to support our membership and be an active part of the community.


A few highlights:
Since the COVID19 pandemic, we have been actively communicating city and local information to our members. There is a lot of information on our website/social media pages in how to help our Chamber businesses during this time and for the future (www.eastdallaschamber.com)

The Chamber leadership has been participating with multiple City of Dallas committees and council personnel on what we are doing to help in our neighborhoods. This has been very beneficial to stay in touch with the pulse of the COVID efforts

We have revived a campaign called "Live Local" which goal is to communicate the importance of shopping and using East Dallas. Yard signs have been created (below) and we are selling them from the website for $10. Please purchase as many as you can (and put in your yard) as this is a great way to visually show our support to consume in East Dallas!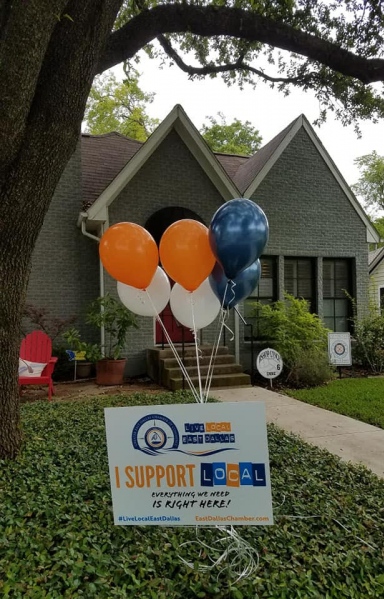 Past events and the next few months:
Mayor Eric Johnson was our guest at our virtual event on May 19th and discussed how the city is working with local, state and national leaders to address the pandemic. Please see recording here:



Please plan on attending our June 16th meeting---topic and speaker TBD, sign up here

Speakers are being lined up for our 2020 Economic Summit at the Doubletree Hotel on October 20th. This is the Chambers biggest annual event and please plan to attend

As always, the Greater East Dallas Chamber is here to help you. Please let me know of anything we can do to help support your business and hope to see you (virtually or in-person) at our future events!

Best Regards,


Steve Moore
Chairman
Greater East Dallas Chamber of Commerce - Board of Directors