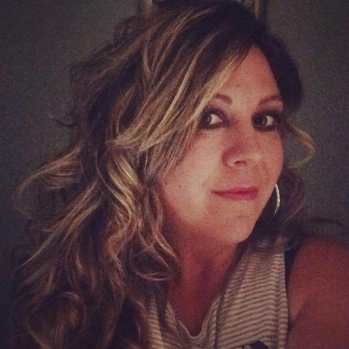 Greetings and Happy New Year!
I am so thrilled to serve as President for the Fair Oaks Chamber this year. After an incredible 2019, with many exciting events under our belt, I am excited to see all that we can accomplish in 2020! If we haven't had the chance to meet yet, please allow me to introduce myself.
I have owned my Catering company, Polkadot Dinners since 2013. I absolutely LOVE being a chef and caterer, and have had the pleasure of serving some of Fair Oaks' finest! I became a Fair Oaks Chamber member in 2015. I joined because I wanted to have a better understanding for the town I lived in and the amazing people who ran the businesses and beloved events which I loved so dearly. I also wanted to see how I could grow my business within Fair Oaks and beyond. I was welcomed so warmly and have enjoyed the many successes of my business ever since.
I have served on the Board of Directors since 2016; the same year I became the town's 38th Honorary Mayor. I have also served as Vice President for the last two years, with Roselyn Barbray as our President. I have HUGE shoes to fill, and I hope that I can fulfill my duties as wonderfully as Rose did (and if I can do it with even half as much grace and poise, I will consider myself successful). I also continue to serve as the Chairperson for our Honorary Mayor Committee, and have plugged in to many other committees, such as the Taste of Fair Oaks where I currently serve as the Chairperson for Restaurants. I work closely with Kim Pitillo (Executive Director) regularly in order to achieve the many objectives the Chamber has, on a regular basis. I am excited for our current board, and can 't wait to see our accomplishments.
Fair Oaks is truly special, and I have so much pride in the town that I have called home for so much of my life. I love walking through the village and knowing that I'll be greeted by shop owners and friends many times over. My husband, Ryan, is also a proud Fair Oaks Chamber member and has been instrumental in supporting my many goals within the community over the years. My son, Morgan (you guessed it - another Fair Oaks Chamber member) and his wife, Hannah, regularly attend Chamber functions. My daughter, Sarah is finishing up her Junior year of high school at Bella Vista. Be sure to say hello if you see us out and about! We are a family who enjoys giving back and considers community a fundamental part of life.
I am anticipating an amazing year with the Fair Oaks Chamber of Commerce. This year will mark the Chamber's 66
th
year! With a rich history, we are proud - and with an evolving future, we are excited! I welcome any feedback and all ideas for a successful year. I strongly believe that every business owner can have a voice within their community, and I am ready to listen!
Here's to a successful 2020!
Cheers,
Rachel Griffith
rachel@polkadotdinners.com
916-718-0034
"The difference between the impossible and possible, lies in a person's determination".
-Tommy LaSorda