NEW RESIDENT MAILING FLYERS DUE TO CHAMBER
THURS. JANUARY 15
Flyers due by 4:00pm
$50/200 half-page flyers
$100/200 full-page flyers
Get noticed by new residents to the Fenton and surrounding communities! Each quarter, the Fenton Chamber sends out a "Welcome Packet" to new residents within the previous three months. To participate, just drop off/mail in 200 half-page flyers and $50 or 200 full page flyers and $75 payment to the Chamber Office by this date. ***Due to increase in postage cost, we would appreciate flyers not be printed on cardstock***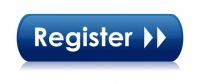 3RD ANNUAL PANCAKE BREAKFAST AT CULVER'S
THURS. JANUARY 22
7:45 AM - 09:15 AM
$10 Members, $20 Guests
1024 Bowles Avenue, Fenton
Start Your Morning Off Right!!! Join your fellow Chamber Members for Networking, Hot Coffee and Ken's Famous Pancakes... Don't miss this exciting morning event!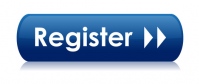 E-NEWS PUBLISHED
TUES. JANUARY 27th
Other Upcoming Dates:
Tues. February 10th
Tues. February 24th
The Fenton Chamber "E-News" is published every other Tuesday.If you have Community Events to be included in this, please add them to the Calendar at www.fentonmochamber.com/events at least one week before publish date. Sponsorships are available for the "E-News" and do fill quickly. Please contact Kelly at 636-717-0200 to reserve your spot.


LUNCH 'N LEARN: CHAMBER NATION
TUES. JANUARY 27
11:30 AM - 1:00 PM
Fenton Chamber Office
1400 South Highway Drive
The Chamber Staff will cover all aspects of Chamber Nation to assist you in getting the most from your membership. We will help you set up your landing page through which you can share coupons, videos, add events to the calendar and much more).Optional: Bring your laptop for a hands on workshop.You are welcome and encouraged to bring your lunch!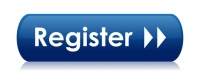 FEBRUARY LUNCHEON @ST. LOUIS SOCCER PARK
WED. FEBRUARY 4
11:00 AM - 1:00 PM
$20 Members, $25 Guests
1 Soccer Park Rd, Fenton MO
Join your fellow Chamber Members as we introduce you to the NEW Pro Soccer Team in Fenton, Saint Louis Football Club! We will also learn about the Show-Me Heroes program created to hire our Veterans. Sponsored by: Josh Voyles - Realtor, Keller Williams Realty Southwest. More information to come.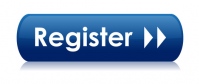 CHAMBER 101 @ FENTON CHAMBER OFFICE
THURS. FEBRUARY 26
8:00 AM - 9:00 AM
1400 South Highway Drive
Are you a new member? Are you a new contact for an existing member? Are you considering Chamber Membership? Maybe you just want to learn about opportunities with the Chamber and how you can get more involved in Chamber programs. Join us as we take a look at the many benefits of Chamber membership, including a quick look at Chamber Nation. This event is complimentary to attend; we just ask that you please RSVP.