We Need YOU!!!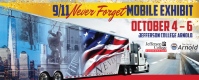 October 3rd | 2:15pm
We want EVERYONE (you, your employees, co-workers, etc.) to join us for a "Patriotic Escort", waving American flags as the mobile exhibit travels down Route 141 through Fenton!
THANK YOU, SPONSORS!
State Farm - Marty Wilder Agency
Grand Rental Station
Fischer, Christoff, Bartmess
Midwest BankCentre - Fenton
For more information about the exhibit, CLICK HERE
Don't Miss Out...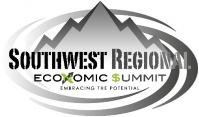 Wed. October 26th
7:00am-9:00am
at Sunset Country Club
Cost: $25/person
(sponsorship opportunities are also available)
The Chambers of Commerce of Fenton, Kirkwood, Des Peres, Crestwood and Sunset Hills are pleased to introduce the inaugural Southwest Regional Economic Summit. As this area further refines its economic development strategy, we are calling upon business, legislative, civic, and municipal leaders to help:
1) Create awareness of the economic potential of the SW St. Louis County region

2) Empower planning for economic growth

3) Encourage regionalism​