Mark Your Calendars for 2019!
With the new year quickly approaching, we encourage you to mark
your calendars for the following scheduled events. We have added more
"Chamber 101" and morning "Connect Over Coffee" networking sessions.
For all of the events listed below, you will receive timely emails, including
the weekly "Monday Minute", through which you can register to attend.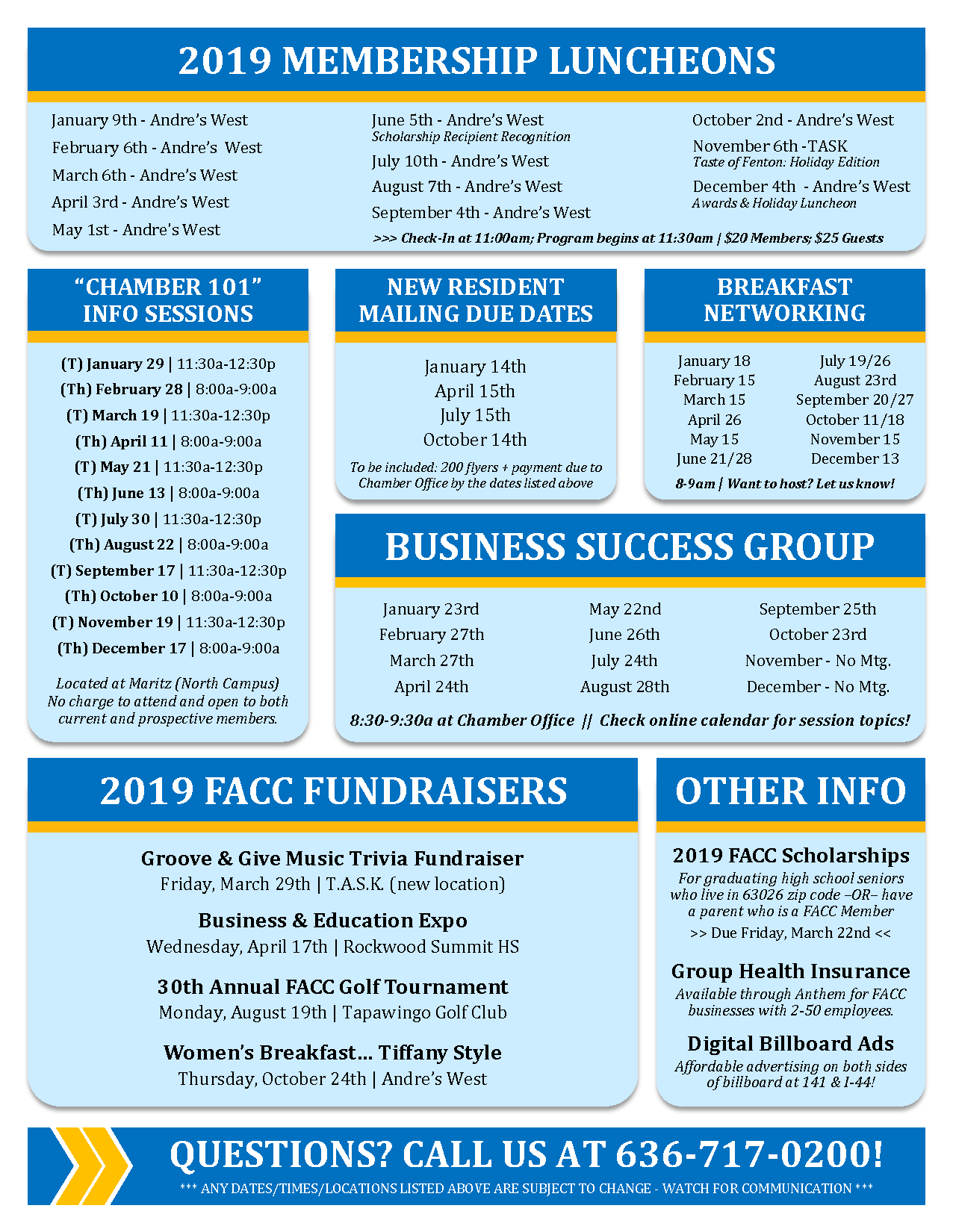 (Click here to download PDF)