Register for these Upcoming Events!
"CRAFTING YOUR ELEVATOR SPEECH" WORKSHOP WITH FRED MILLER
Fenton Chamber Office
1400 S. Highway Drive; Fenton MO
Wednesday, April 10th at 8:00am
Cost: $65; Open to everyone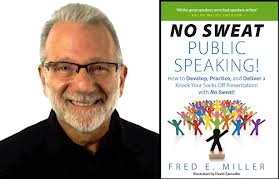 (click image for more information)
CLICK HERE TO REGISTER!
---
RIBBON CUTTING


Edward Jones/Matt Thomason - NEW LOCATION!
900 S. Highway Dr, Ste 101; Fenton
Friday, April 12th at 2:00pm
Ribbon Cutting at 2:00 p.m. Open House until 6:00 p.m.

CLICK HERE TO REGISTER!
---
NEW RESIDENT MAILING




Flyers due to Chamber Office


1400 S. Highway Drive, Suite 99; Fenton MO 63099
Monday, April 15th - All Day
To participate, 200 half-page flyers and payment of $50 due by this date
---

RIBBON CUTTING
Anytime Fitness - NEW LOCATION!
7 Dillon Plaza; High Ridge MO
Friday, April 19th at 3:00pm