Register for these Upcoming Events!
CONNECT OVER COFFEE
at T.A.S.K-Team Activities for Special Kids
980 Horan Drive; Fenton MO 63026
Thursday, April 25th at 7:30am
Cost: $10 members; $15 guests
Catered by: Russell's Cafe & Bakery!
Be sure to join us for yet another exciting interactive member-to-member networking session, featuring Business Card Bingo!

All attendees will be entered to win a variety of gifts cards.

WE WILL HAVE AN EARLY BIRD DRAWING FOR THOSE WHO ARRIVE BY 7:45 AM!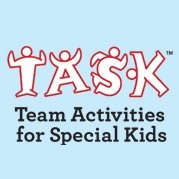 ---
CHAMBER NATION TRAINING
at Fenton Chamber Office
1400 South Highway Drive, Suite 99
Fenton MO 63099
Thursday, May 2nd at 8:30am
Are you taking full advantage of the Chamber Nation's capabilities?

The program is specifically designed for Chambers of Commerce and it's applications are available to you as included in your membership dues.

Join us for this training class no matter what your experience level is with using Chamber Nation!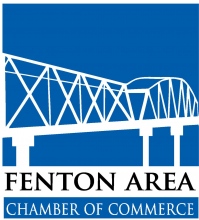 ---
B.A.M. MEMBERSHIP LUNCHEON
at Andre's West Banquet Center
211 S. Old Hwy 141; Fenton MO
Wednesday, May 8th at 11:00am
Cost: $18 members
Join us for this exciting annual edition of the Membership Luncheon to which you are invited and encouraged to being a "POTENTIAL NEW MEMBER" guest at no additional charge!

You won't want to miss out on this excellent networking opportunity!


Luncheon Sponsor:

CLICK HERE TO REGISTER!
---
CELEBRATE FENTON! BUSINESS & COMMUNITY FAIR
at Rockwood Summit High School
1780 Hawkins Road; Fenton MO
Wednesday, May 29th at 4:30pm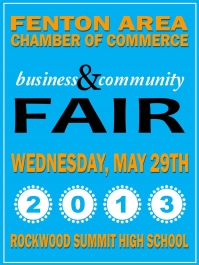 SEE INFORMATION (RIGHT)
DIRECTORY LISTING
Does your company's Directory Listing need updating?
CLICK HERE TO SEARCH
To update your information, contact the Chamber Office!