MEMBERSHIP LUNCHEON
at RiverChase of Fenton
990 Horan Drive; Fenton MO
Wednesday, June 5th at 11:00am

Cost: $18 members; $20 guests

Guest Speaker: New York Times & Wall Street Journal best-selling author, Bill Donius

Catering by: Jilly's Café & Steakhouse

Luncheon Sponsor: Bethesda Health Group

---

CHAMBER 101
at Fenton Chamber Office
1400 S. Highway Drive, Ste. 99
Fenton MO 63099
Thursday, June 13th at 8:00am

Are you a new member of the Fenton Chamber? Are you a new contact for an existing member of the Fenton Chamber? Or maybe you just want to learn about opportunities with the Chamber and how you can get more involved in the Chamber. Topics include: advertising, sponsorship and volunteer opportunities, Chamber business services, website navigation and more! It is complimentary to attend; we just ask that you please RSVP.

---

RIBBON CUTTING
at Mercy Clinic Heart & Vascular
1203 Smizer Mill Rd, Fenton MO
Tuesday, June 25th at 3:00pm

Join the Fenton Chamber as we celebrate yet another Grand Opening in Fenton! Mercy Heart and Vascular is located at 1203 Smizer Mill Road (this is the Mercy Building next to Culver's at Bowles and 141). Come out and show your support for a fellow Chamber member! Please RSVP if you plan to attend.
---

CHAMBER OFFICE CLOSED
Thursday, July 4 & Friday, July 5

Normal hours will resume Monday, July 8th. We wish everyone a Safe and Happy 4th of July!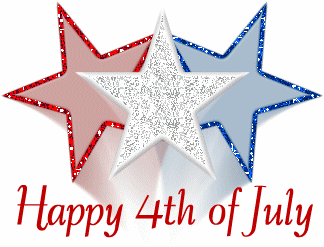 ---

SCHOLARSHIP LUNCHEON
at AB Soccer Park
2 Soccer Park Rd, Fenton MO
Wednesday, July 10th at 11:00am

Cost: $18 members; $20 guests

Luncheon held to recognize this year's 20 FACC Scholarship Recipients. Please join us in this event to honor their successes!

Sponsored by: Edward Jones-Sean C. King

---

NEW RESIDENT MAILING
200 half-page flyers due
to Fenton Chamber Office
1400 S. Highway Drive, Ste. 99
Fenton MO 63099
Monday, July 15th by 4:30pm

Cost: $50 (you supply 200 flyers)

Get noticed by new residents to the Fenton and surrounding communities! Each quarter, the Fenton Chamber sends out a "Welcome Packet" to new residents within the previous three months. To participate, just drop off/mail in 200 half-page flyers and $50 payment to the Chamber Office by this date... It's that simple!