Chamber Member News:
Chamber Member's Employment Opportunities: Our Chamber Members have several Employment Opportunities available. Employment opportunities, additional information and detailed job descriptions are located on the Employment Opportunities page of our website. Click HERE for job listings on the employment opportunities page of the Chamber's website. Balmoral Bar & Grill is hiring servers/cooks/bartenders - contact Robb Kenyon at 1-866-584-5527​ to apply or for more information. The City of Haines City is currently hiring for positions on the linked list: City Job Opportunities. If you know of anyone interested in a Job Opportunity, please share this list and encourage them to fill out an application on the City of Haines City website: www.hainescity.com! Quality Cleaners is looking for pressers - experience preferred - Call them at 863-422-1735 for more information.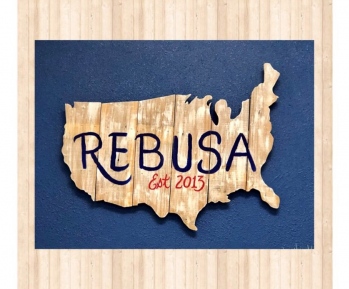 TEAM REBUSA is looking to expand their office of Licensed Sales Associates! Are you a Seasoned Agent ready to experience being a part of a supportive staff boasting years of proven real estate results? They want to hear from you! Let them tell you about how their office is set apart from the competition: Competitive Commission Split, Licensed Support Staff, Team Environment, Brand New Office Space and a Professional Business Developer on staff! COME GROW WITH REBUSA! EMAIL Rebusainc@gmail.com with your professional experience and resume!

Chamber Member's Specials, News & Announcements: Visit the Members Specials, News & Announcements page of our website for special offers, discounts & exciting news from our members.
​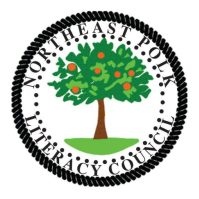 Northeast Polk Literacy Council needs your help - As Haines City continues to grow the Northeast Polk Literacy Council is attempting to meet the needs in adult education. The are in need of a location for a night time class to accommodate 15 adult students to justify a teacher. Their class time normally is Tuesday, Wednesday, and Thursday nights, from 6-9pm. They would like to hear from the business community regarding the following questions: Is there a need for this type of class, GED? Do you know of a venue they could use? GED's help the economy, lower crime, poverty and encourage less dependency on federal assistance. Please contact Beverly Putnam, Northeast Polk Literacy Council, East Area Adult School Community Program Coordinator at 863.967.3200 Email: info@neplc.org to provide input.




Haines City Community Theatre is currently accepting ads for their 2019 - 2020 playbill. Ads run $40 for a quarter page, $75 for a half page and $125 for a full page. The ads would appear in the playbills for all three shows during our season. Our upcoming season is listed below. Haines City Community Theatre - 2019/2020 Season - "Squabbles" by Marshall Karp - Saturdays, November 2,9,16 @7:30pm; Sundays, November 3,10,17 @2:30pm. "The Amorous Ambassador" by Michael Parker - Saturdays, January 11,18,25 February 1 @ 7:30pm; Sundays, January 12, 19, 26, February 2 @ 2:30pm. "On Golden Pond" by Ernest Thompson - Saturday, March 7, 14,21 @7:30pm; Sundays, March 8,15,22 @2:30pm. Please contact the Theatre at 863 421-1893 for more information or to place an ad.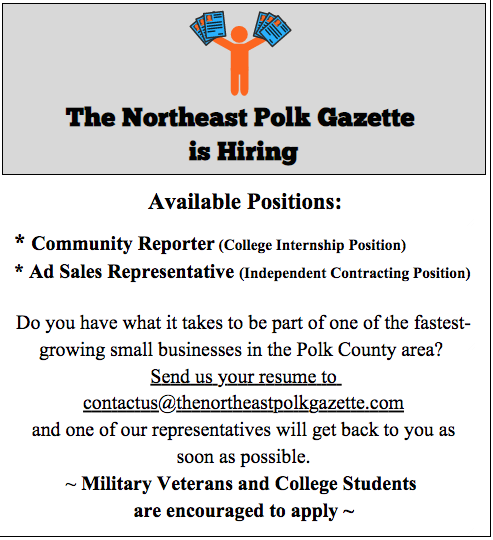 The Northeast Polk Gazette is Hiring - Available Positions - Community Reporter (College Internship Position); Ad Sales Representative (Independent Contracting Position). Do you have what it takes to be part of one of the fastest growing small businesses in the Polk County area? Send your resume to contactus@thenortheastpolkgazette.com and one of their representatives will contact you. Military Veterans and College Students are encouraged to apply.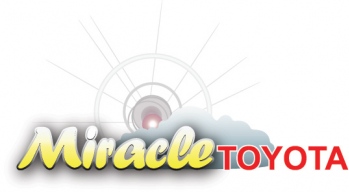 Check out all the fun & exciting show room events at Miracle Toyota in the month of July! For the month of July Miracle Toyota is giving away prizes every Friday and Saturday when a customer makes a sales appointment. Facebook Live events throughout the month, contests, giveaways & more! Click HERE for the Miracle Toyota calendar and more details.


Central Florida Health Care is hoping to help a family in need - If you or your business is able to help a family with 1 child with housing/rent needs in Haines City, please contact Tonya Akwetey, MPH, Community Liaison/FIMR Coordinator, Healthy Start Coalition of Hardee, Highlands & Polk Counties Inc. Phone: (863) 534-9224; Work Cell: (863) 221-2635; takwetey@healthystarthhp.org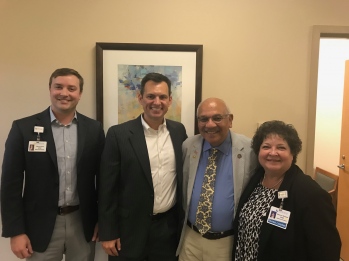 Poinciana Medical Center CEO Chris Cosby and hospital staff recently welcomed Sen. Victor Torres to discuss healthcare. During the visit, Cosby and his team thanked Sen. Torres for his continued commitment to serving the community.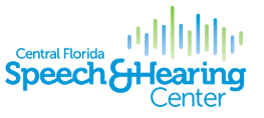 Central Florida Speech & Hearing Center Matching funds donation - More children will be helped! Central Florida Speech & Hearing Center is humbled and honored to announce that an anonymous donor will provide matching funds up to $45,000. With 200 children on their speech & language waiting list, the purpose of this generous match is to secure a speech-language pathologist position and provide care for more children. Click HERE to donate.

Webber International University has announced its intention to compete in Men's and Women's Lacrosse. While the first competitive match won't occur until next season, the University is currently performing a nationwide search for head coaches for each team and is enrolling athletes interested in building the team from a development team to a competitive powerhouse. Click HERE for the press release.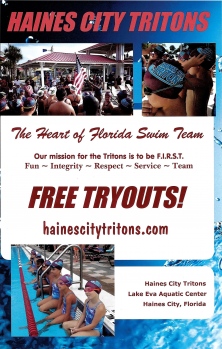 The Heart of Florida Swim Team, Haines City Tritons needs sponsors and supporters! - Help swimmers in need of financial assistance. Purchase equipment. Travel expenses. Help pay for swim meet expenses. All monetary donations appreciated! Click HERE for the sponsorship flyer and more information.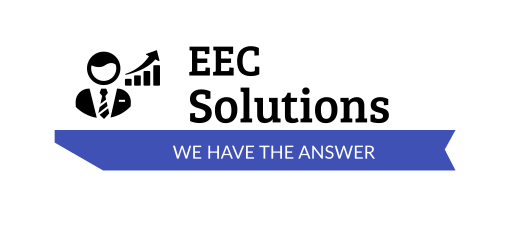 EEC Solutions Webinar 2019 is the Year of Data - Wednesday, July 24th at 2pm EDT. Register at the following link : 2019 is the Year of Data: Understanding How Data is Impacting Cybersecurity, Privacy, and Business Intelligence
The number 1 question EEC Solutions is asked is what's the next big thing in training???? Thankfully, that has an easy answer: Anything involving data. EEC Solutions understands that is a broad answer, so to help break it down, they are hosting a webinar that will cover the three key areas of growth they have seen in 2019: Data Science??? - The Sexiest Job in the 21st Century (Harvard Business Review) with over 700,000 open positions expected by 2020 (IBM) Cybersecurity??? - The average breach costs $1.7 million to remediate (Ponemon Institute), and 75% of organizations will experience visible disruptions to their operations due to the IT skills gap by 2020 (Gartner). Data Privacy???- British Airways is facing a $230 million dollar GDPR fine over a data breach, while Facebook is facing a $4 Billion dollar fine from SEC for Cambridge Analytica. All three of these topics have timely calls to action. Whether you are mainly B2B, or are growing your B2C business, EEC Solutions can help you with courseware/certifications in these areas. They look forward to seeing you at the webinar, and if you have any questions, please don't hesitate to reach out! Click HERE for the flyer.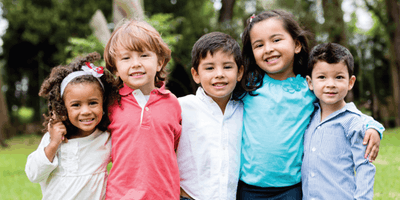 Good health is the best back-to-school supply your child can have. So don't miss Heart of Florida Regional Medical Center's free Back-to-School Health Fair that combines health and safety education with fun for the whole family! - Saturday, July 27th - 10 a.m. - 1 p.m. 40100 Hwy. 27, Davenport. Safety presentations by police and EMS; Health presentations by local pediatricians and other physicians; Fun Zone with crafts, face painting and activities; Back-to-school supplies; Teddy Bear Clinic; LEGOLAND Florida Resort character greetings; Come enjoy the Teddy Bear Clinic, where little ones can learn about staying healthy with the help of some cozy teddy bears. *All events and activities are subject to weather and while supplies last.



Poinciana Medical Center to host a free community celebration in honor of its newly-completed ER expansion. CEO Chris Cosby will spotlight the hospital's growth over the last six years and continuous plans to meet the area's healthcare needs. The event includes a ribbon cutting ceremony for the ER. Complimentary light refreshments and appetizers will be served. Poinciana Medical Center, 325 Cypress Parkway, Kissimmee, Fla. 34758. Tuesday, July 23, 6 p.m. – 7:30 p.m. Please RSVP at 1-888-253-8117. For more information, email pmct.marketing@hcahealthcare.com. This event is open to the public.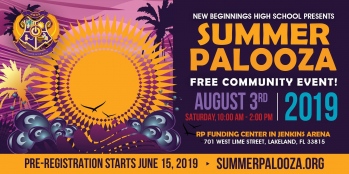 "Check out New Beginnings High School - Polk County's Summer Palooza 2019 on Saturday, August 3rd, at the RP Funding Center. You don't want to miss this fun FREE Community Wide Event. To reserve your spot and save check-in time on day of event Pre-Register at www.summerpalooza.org. For more info, visit http://ow.ly/H9CT30p9GUl"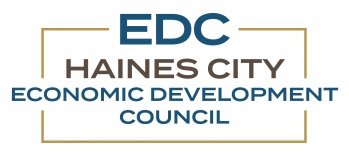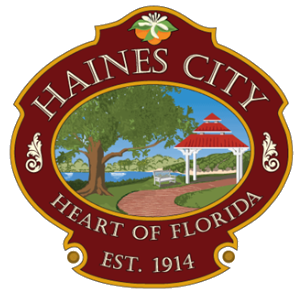 Fourth Annual Economic Summit​ - Haines City Economic Development Council and the City of Haines City are bringing together key leaders to discuss how to strengthen this region's economy, champion regional priorities, and help in empowering community leaders.​ Wednesday, Sept. 11, 2019, 7:30 am - 11:30 am, Lake Eva Center, 799 Johns Ave., Haines City, FL 33844. Register Today! RSVP to Margie Wells mwells@haniescity.com or call 863.421.5560. Click HERE for the flyer.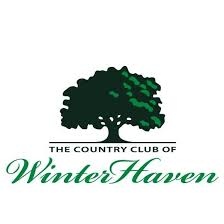 Corporate Golf Membership at The Country Club of Winter Haven - Where else can you gain extended time with a customer, supplier or client than during a great round of golf or business dining experience? Corporate Golf memberships are now available and are custom designed to fit your company's needs. Employees will have individual accounts, guaranteed by their named company, billed monthly. Annual pre-pay available. Please contact the Membership Director for a custom proposal for your company or business. Dyal Randall, Membership Director, drandall@ccofwinterhaven.com • 863.324.6666 ext.1559, ccofwinterhaven.com Click HERE for the flyer.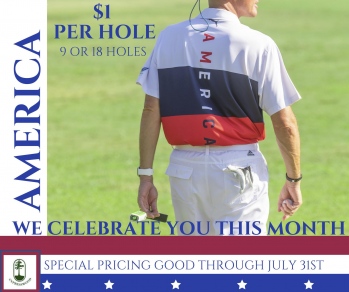 Cypresswood Golf & Country Club $1 per hole through the month of July - Cypresswood celebrates America this month with special pricing through July 31st. Click HERE to book your tee time!







Check out the summer fun at Balmoral Bar & Grill, 124 Kenny Blvd., Haines City - Thursdays at BB&G - HAPPY HOUR ALL DAY! - Happy Hour All Day on Well Liquor, House Wine & Drafts. Fridays at BB&G - Live DJ - 6-10 PM Come join the fun on the patio, dancing and singing the night away with their live DJ! FREE ENTRY. LIVE MUSIC EVERY SATURDAY 7 - 9PM! Daily Specials - Every day is a special day at Balmoral Bar & Grill! Check out their daily specials and dining events HERE. Dine with Balmoral Bar & Grill 5 times and receive FREE 6th meal! You have a chance to win $50 dining certificate in their monthly drawing. Call 863-588-3097 for more information.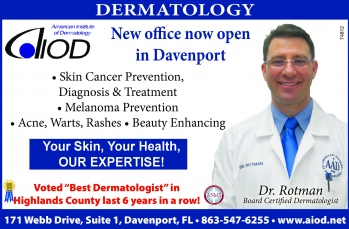 The American Institute of Dermatology is working with the American Academy of Dermatology this Spring on a campaign called SPOT. The focus of this is the identification, treatment, and prevention of skin cancer. As part of the SPOT program the American Institute of Dermatology offers free skin checks in their office every Thursday from 4 - 5pm, 171 Webb Drive, Davenport, FL 33837 - Phone: 863-386-0786. Click HERE for the Spot Skin Cancer Fact sheet. Click HERE for more information on reasons to see a dermatologist.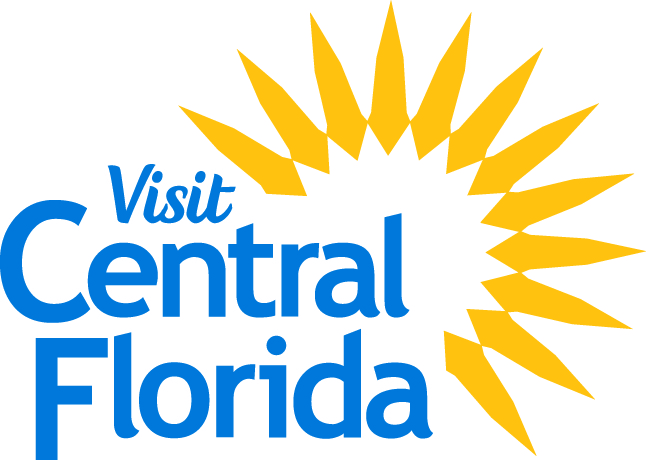 Visit Central Florida's Summer CATS program - Certified Ambassador of Tourism and Sports - Invites you to join them for their next training sessions and guided tours this summer! August 14th, Aerospace Center for Excellence, Sun'n Fun. Each tour has a small fee of only $10. Refreshments are provided. Registration is required and spaces are limited. Call 863-420-2586 or email savannah@visitcentralflorida.org to register or for more information. Visit: https://visitcentralflorida.org/visitor-information-center/certified-ambassador-of-tourism-and-sports for more information. ​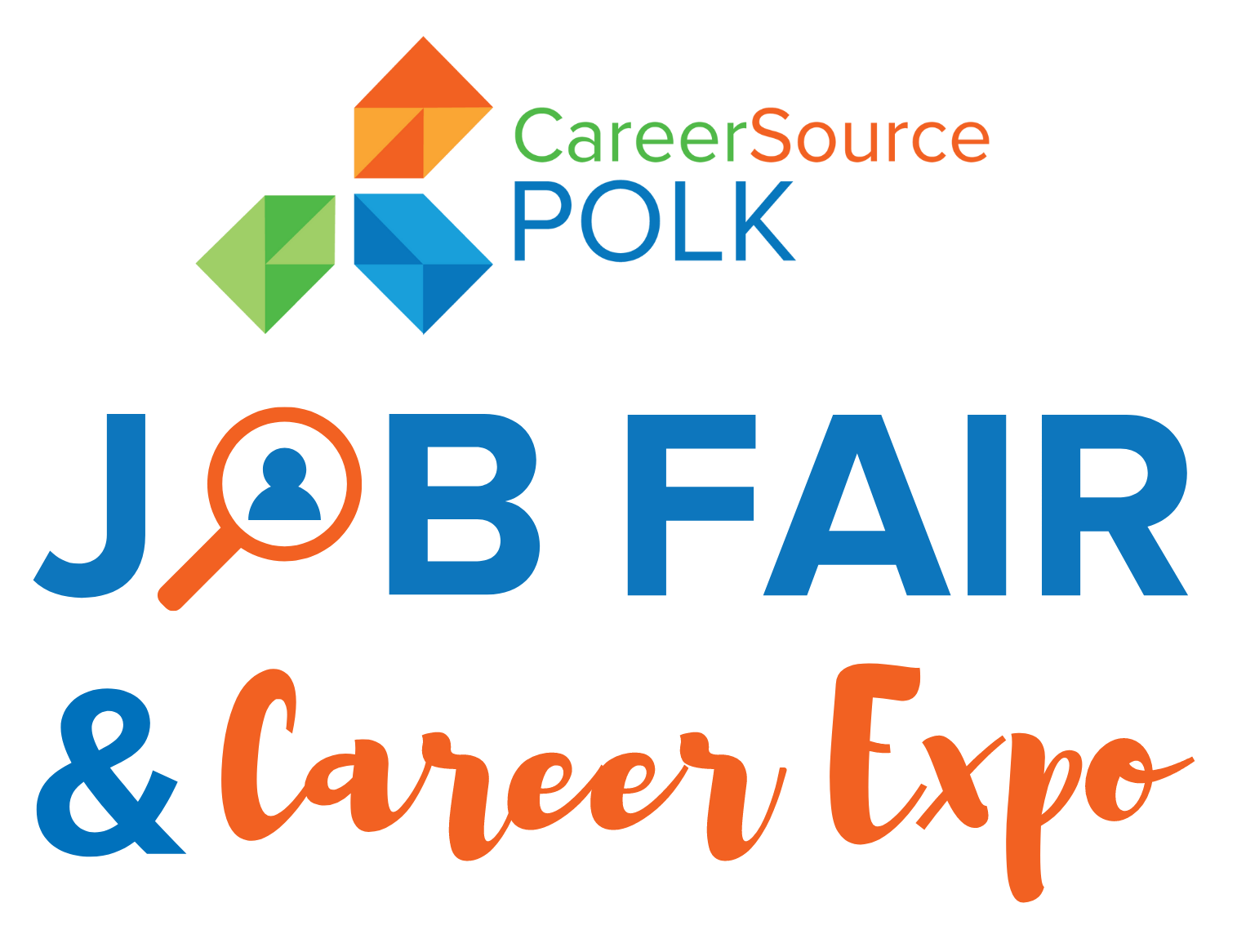 CareerSource Polk's 2019 Annual Meeting and Best Places to Work Awards Breakfast - THURSDAY, AUGUST 22nd | 8AM to 9:30AM | THE RP FUNDING CENTER - SEATING LIMITED - REGISTER HERE NOW! https://www.careersourcepolk.com/employers/annualmeeting/ Pre-registration is required and will close when we reach capacity for this event. Tickets will be mailed!
Individual Tickets are Free - Corporate Tables (for 8) are $150 - This Year, Over $30,000 in Workforce Incentives will be awarded to Polk County residents! Click Here to See Criteria for these awards https://www.careersourcepolk.com/job-seekers/katrina-lunsford-workforce-incentive-award/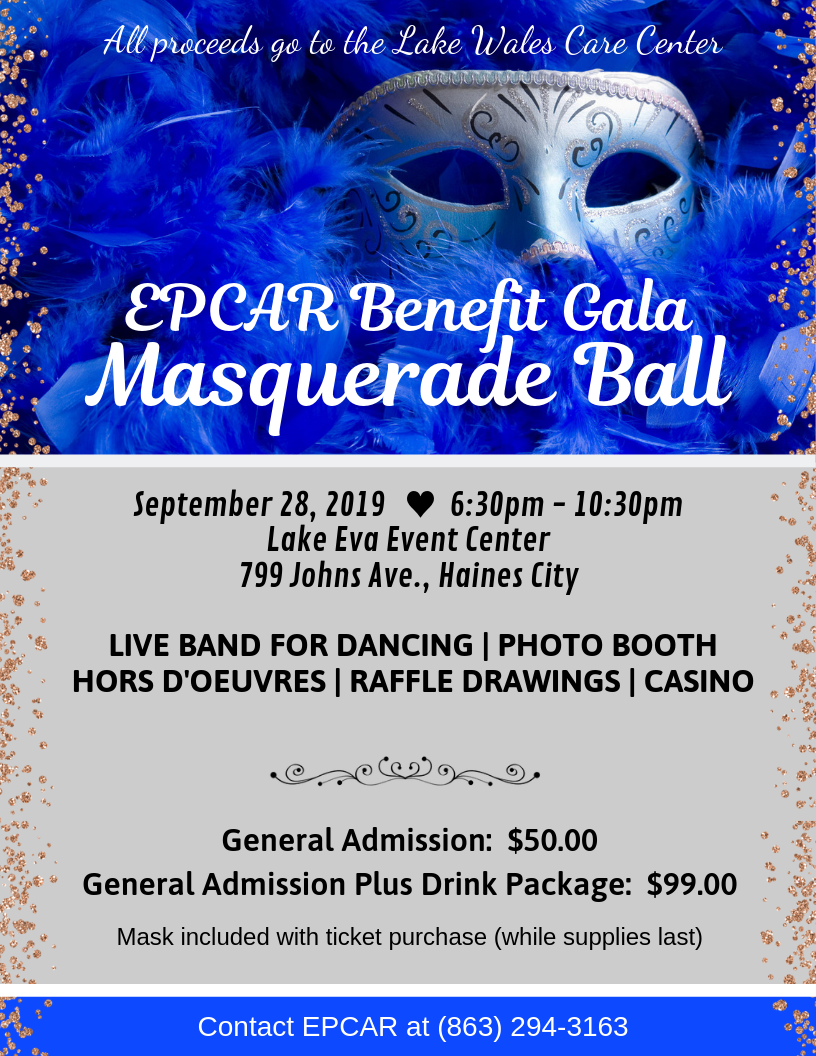 EPCAR Benefit Gala Masquerade Ball - September 28, 2019, 6:30 p.m. - 10:30 p.m., Lake Eva Event Center, 799 Johns Ave., Haines City. Live Band, Dancing, Photo Booth, Hors D'oeuvres, Raffle Drawings, Casino. General Admission $50. General Admission plus drink package $99. Mask included with ticket purchase (while supplies last). Contact EPCAR at 863-294-3163 for tickets or information. Click HERE for the flyer.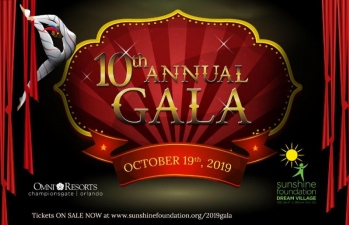 The Sunshine Foundation's 10th Annual Gala - October 19, 2019, Omni Orlando Resort at ChampionsGate - 6 - 11 p.m. Tickets available now, $175 per person. Sponsorships and tables available. Visit https://www.sunshinefoundation.org/events/event/2019gala/ to purchase tickets or for more information.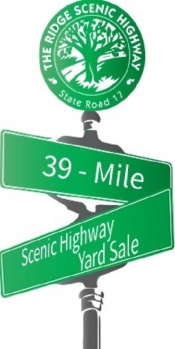 The Ridge Scenic Highway Corridor Management Entity (CME), responsible for the preservation and beautification of the historic Scenic Highway, is hosting the 11th Annual 39-MILE Yard Sale on Saturday, November 2, 2019 from 8 AM – 3 PM. The event committee is looking for new sponsors and those interested in being an official yard sale location for the event. Click HERE for the flyer and more information.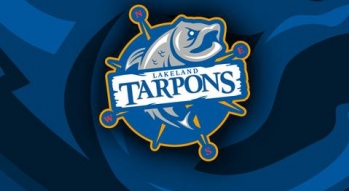 Lakeland Tarpons 2019 Schedule - Season Tickets are now on sale and start at just $50 for all 5 games at RP Funding Center. Click HERE to get your season tickets! Home Schedule: 5/11 vs Sarasota BigCats 7:05p; 5/18 vs Gulf Coast Fire 7:05p (Double Header Sarasota vs Manatee at 4:05p); 6/1 vs Manatee Neptunes 7:05p; 6/8 vs Gulf Coast Fire 7:05p; 7/20 A-League Playoff Double Header (4:05p & 7:05p); Click HERE to visit the Tarpons's website for more information on the team.