Chamber Member News:
Chamber Member's Employment Opportunities: Our Chamber Members have several Employment Opportunities available. Employment opportunities, additional information and detailed job descriptions are located on the Employment Opportunities page of our website. Click HERE for job listings on the employment opportunities page of the Chamber's website. The City of Haines City is currently hiring for positions on the linked list: City Job Opportunities. If you know of anyone interested in a Job Opportunity, please share this list and encourage them to fill out an application on the City of Haines City website: www.hainescity.com! Quality Cleaners is looking for pressers - experience preferred - Call them at 863-422-1735 for more information.

Chamber Member's Specials, News & Announcements: Visit the Members Specials, News & Announcements page of our website for special offers, discounts & exciting news from our members.



Heart of Florida Regional Medical Center is now AdventHealth Heart of Florida - At AdventHealth Heart of Florida, formerly Heart of Florida Regional Medical Center, they are here for you – in times of health and wellness, and in times of illness. They are dedicated to extending the healing ministry of Christ at their hospital, right here in Davenport, so that you can feel your best. Click HERE to visit their website.




Polk State Corporate College to Receive International Certification - Friday, September 20th, 2019, Polk State Clear Springs Advanced Technology Center, 310 Technology Drive, Bartow, FL. Polk State Corporate College recently achieved international ISO 9001 certification that recognizes the quality of its programming and efficiency in providing services to its customers, including students and employers who partner with the College for workforce training. Click HERE for the press release.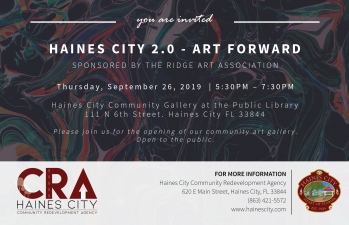 Haines City 2.0 - Art Forward - Sponsored by the Ridge Art Association - Thursday, September 26, 2019, 5:30 - 7:30 p.m., Haines City Community Gallery at the Public Library, 111 N 6th Street, Haines City. Please join CRA Haines City for the opening of the community art gallery. Open to the Public. Call 863-422-5572.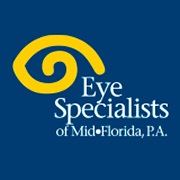 Grand Opening of Eye Specialists of Mid-Florida, P.A. Auburndale location - Thursday, September 26th, 5:30 - 7:30 p.m., 202 Magnolia Ave., Auburndale. Hosted in conjunction with the Auburndale Chamber of Commerce. Tour their new location - Food, drinks, prizes, networking. Kindly RSVP to Sarah Bryant sbryant@eyesfl.com or 863-294-3504 ext. 1318 by end of business day Thursday, September 19th.​ Click HERE for the flyer.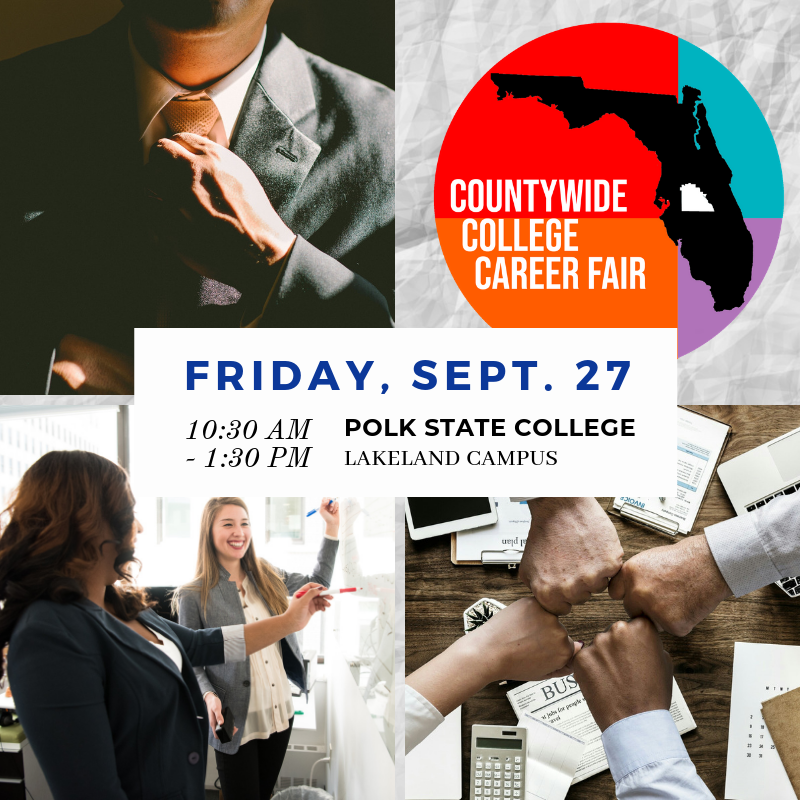 2nd Annual Countywide College Career Fair - Friday, September 27th from 10:30am-1:30pm at the Polk State College Lakeland campus. The College Career Fair will host students from all over Polk County. Businesses: Register for a booth space at the Countywide College Career Fair. All eleven higher education institutions in Polk County will have students attending. Last year we had more than 200 students attend and 40 employers. It is a great opportunity for area businesses to recruit to fill their open positions or to connect with future employees. The following is the link to register through Handshake.: https://app.joinhandshake.com/login You will need to set up a free account with Handshake (if you don't have one already), but after that the registration process should be simple. FREE workshop/breakfast before the fair for registered employers to learn more about how to use Handshake for recruiting purposes. Once you register for the fair on Handshake, you'll be sent an invoice that includes a link to pay and a place to respond if you'll be attending the workshop, among other things.https://app.joinhandshake.com/career_fairs/11824/employer_preview​ Click HERE for the flyer and more information about the event.



Supervisor of Elections to Host Recruitment Event in Lakeland - Polk County residents are invited to apply to become election workers during an informational meeting scheduled for Tuesday, September 17th. "These are paid positions working at polling places on Election Day," explained Supervisor of Elections, Lori Edwards. The meeting will be held at 11:30 am at the Simpson Park Community Center, 1725 Martin L. King Jr Ave, Lakeland, and no reservation is required. Voters who have served as election workers in Polk County in recent years are welcome but do not need to attend. For more information, contact the Supervisor of Elections Office at 863-534-5888 or visit PolkElections.com.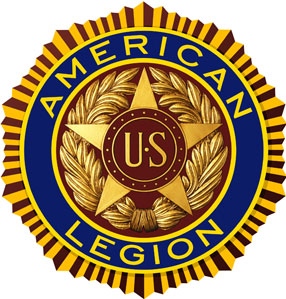 Yale Yarnall American Legion Post 34 BBQ Dinner - Saturday, September 28th, 3 p.m. 107 N 11th Street, Haines City, FL 33844. $5 per person at the door. RSVP REQUIRED to the Chamber by Wednesday, September 25th by 2 p.m. - 863-422-3751 or info@northeastpolkchamber.com. Please RSVP with number of attendees and the Chamber will relay the count to the American Legion. Call Bob at the American Legion for more information - 863-422-6940




East Area Adult School's RISING EDUCATORS PROGRAM - Free For Polk County School Employees (Teachers, Paras, Support Staff). Intensive Reading or Math Classes Preparation for the FTCE General Knowledge Teacher Subtests. Classes in September and October. Click HERE for the flyer and more information.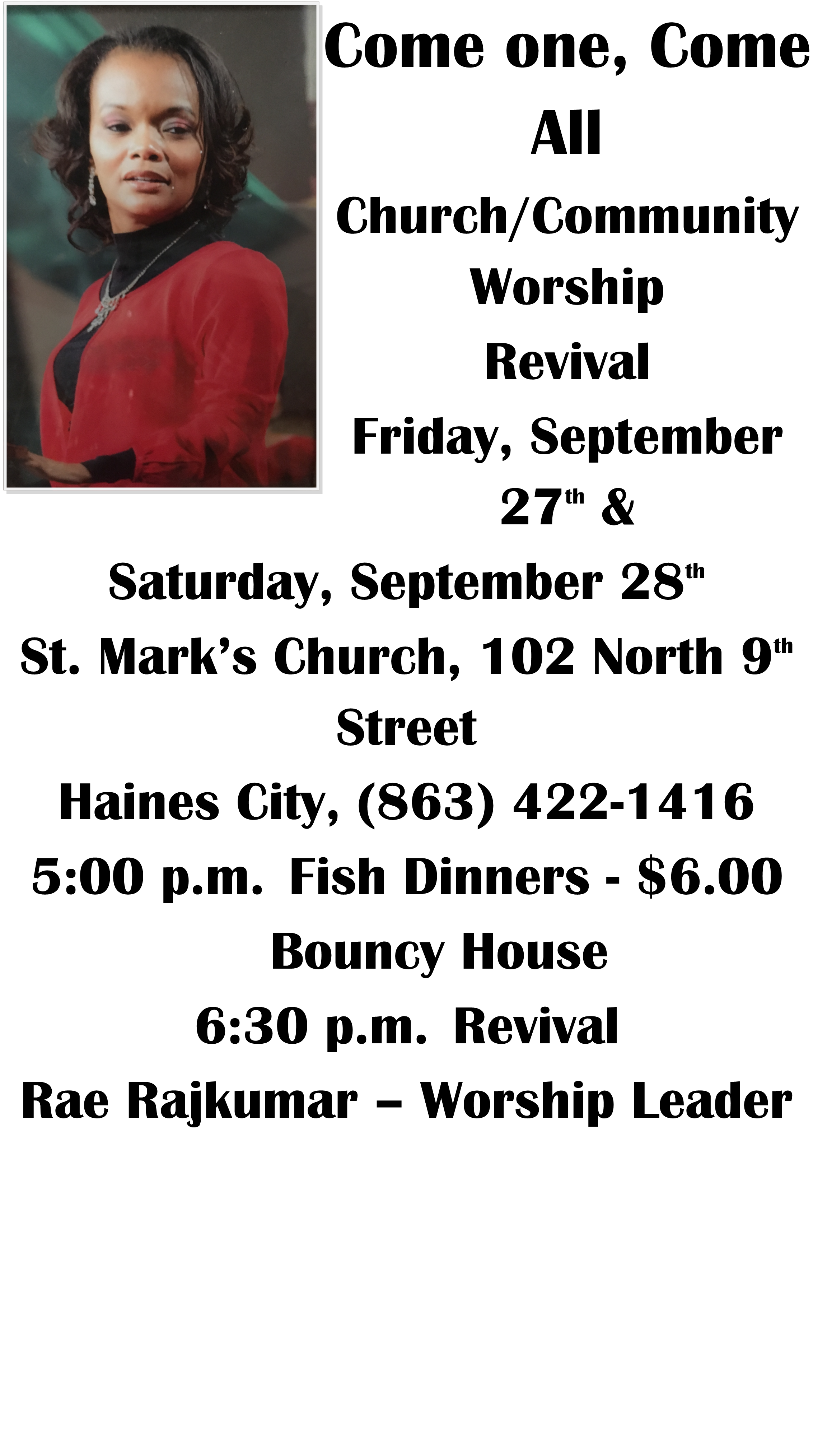 St. Mark's Church/Community Worship Revival - Friday, September 27th & Saturday, September 28th, St. Mark's, 102 North 9th Street, Haines City. 5 p.m.Fish Dinners - $6.00; Bouncy House. 6:30 p.m. Revival - Rae Rajkumar - Worship Leader. Click HERE for the flyer. Contact St. Mark's for more info - 863-422-1416.



Donuts and Deals - Maronda Homes Haines Ridge Community, Saturday, September 28th, 12 p.m. - 4 p.m., 206 Barrington Drive, Haines City, FL. Maronda Homes and FBC Mortgage, LLC invite you to join them for complimentary donuts and coffee. Stop in and see their new model home and get latest pricing information. Contact Edlesha Tiller for more info - 904-240-5650. Click HERE for the flyer.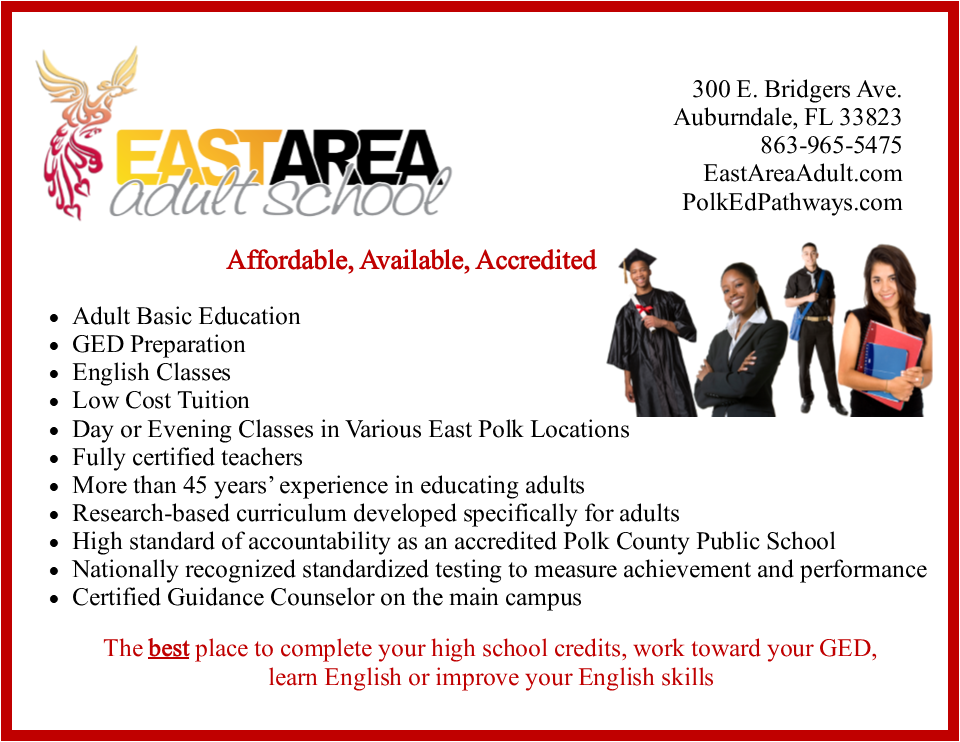 East Area Adult School - 300 E Bridgers Ave., Auburndale, FL . Affordable, Available, Accredited. Adult Basic Education; GED Preparation; English Classes; Low Cost Tuition; Day or Evening Classes in Various East Polk Locations; Fully certified teachers; More than 45 Years' experience in educating adults; research-based curriculum developed specifically for adults; High standard of accountablility as an accredited Polk County Public School; Nationally recognized standardized testing to measure achievement and performance; Certified Guidance Counselor on the main campus. The best place to complete your high school credits, work toward your GED, learn English or improve your English skills. Click HERE for the flyer and more information.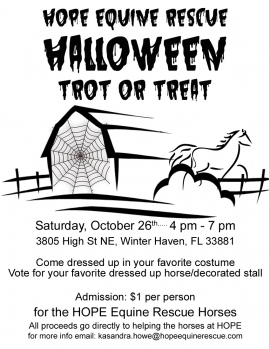 Hope Equine Rescue - Halloween Trot or Treat - Saturday, October 26, 2019 - 4 - 7 p.m. 3805 High Street NE, Winter Haven. Come dressed up in your favorite costume. Vote for your favorite dressed up horse/decorated stall. Admission - $1 per person. All proceeds go directly to helping the horses at HOPE. SPONSORS NEEDED: $250 booth/stall sponsors - This sponsor will have 1 participant at a stall to hand out company information and candy to the families as they trick or treat through the event. Stall sponsors can decorate their tables, dress up, hand out candy and promote their business. This sponsor will be recognized on marketing material. Last year over 1,000 people attended the event so this is a great way to promote your business! Other sponsorships available. Please email the following form to Kara Huebsch along with your vector logo. Please refer questions to her as well: kara.huebsch@hopeequinerescue.com or call 863.521.3004. All sponsors logos and contributions are needed by October 17, 2019. Click HERE for the sponsorship form and more information.



The Haines City Police Department is proud to be teaming up with Miracle Toyota, the Davenport, Florida Police Department, and the Lake Hamilton Police Department to aid those in the Bahamas who were devastated by Hurricane Dorian. Throughout the month of September, the drop-off locations will be accepting donations. Needed items are: Toiletries; Diapers; First aid items; Cleaning supplies; Canned goods; Box fans; Leather work gloves; Hand sanitizer; Non-perishable food; Water; Cleaning and baby wipes; Tents; Generators; Donations will be accepted in the lobby during business hours, but there will be drop box locations outside each of the four offices that will be open 24 hours. To make a monetary donation, we recommend visiting mthsmile.com. Additional drop box locations include: Weikert Ford Inc., Flightline Cafe & Catering at the Winter Haven Airport, and Holiday Inn Express Lake Wales N-Winter Haven. Click HERE for a YouTube video for more information. Polk State College is also accepting donations in a partnership with Sun-n-Fun and the Aerospace Center for Excellence's organized relief effort to send supplies to the islands. Click HERE for more information.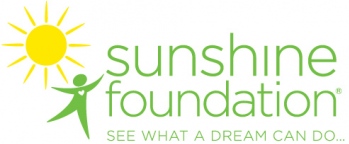 Purchase discounted tickets to LEGOLAND Florida Resort and help make dreams come true! Tickets starting at $47 plus tax. $10 of each ticket sold goes to the Sunshine Foundation. 51% off regular ticket price. Tickets valid through 9/30/19,. Click HERE to purchase tickets.
​



Poinciana Medical Center will sponsor a free presentation on weight loss options. Wednesday, September 18, 5:30 p.m. – 7 p.m. Poinciana Medical Center, 325 Cypress Parkway, Kissimmee, Fla. 34758. The discussion will be led by Dr. Cesare Peraglie, Bariatric and Colon & Rectal Surgeon. Following the lecture, Dr. Peraglie will open a Q&A for attendees. A complimentary dinner will be served at the event. Dinner will be served at 5:30 p.m. The lecture will begin at 6 p.m. Please RSVP at 1-888-253-8117. For more information, email pmct.marketing@hcahealthcare.com. This event is open to the public.





Historic Downtown Merchant Meeting - September 17, 2019, 5:30PM - Meeting at Mural Walk @ Rudy's Lounge, 600 Ingraham Avenue, Hosted by Kevin Gomez and Rudy's Lounge - The next Historic Downtown Merchant Meeting is just around the corner. Commission Jayne Hall will be speaking. The plan is to update the Downtown Master Plan this year and create events and activities that belong to the Historic District. The September meeting will be interactive and informative. Your thoughts and ideas are needed to plan for revitalization and marketing. September Meeting Agenda Topics will include: • Shop Small Saturday – November 30 • Events Downtown • Downtown Makers Market • Update on Downtown Development • Christmas Card Project – December Event​. For more information contact Jane Waters, CRA Project Manager, T. (863) 421-5572 ext. 5572; jwaters@hainescity.com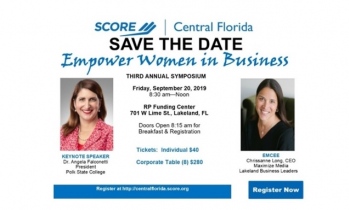 Empower Women in Business - Third Annual Symposium - Friday, September 20th, 8:30 a.m. - noon. RP Funding Center, 701 W Lime Street, Lakeland. Doors Open 8:15 a.m. for Breakfast & Registration. Tickets $40 Per person. Corporate Table of 8 $280. Keynote Speaker Dr. Angela Falconetti, President Polk State College. Register at http://centralflorida.score.org. Click HERE for the flyer.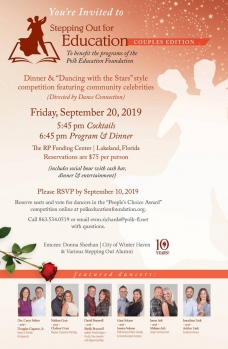 Stepping out for Education Couples Edition - Friday, September 20th, The RP Funding Center, Lakeland, 5:45 p.m. - Dinner & "Dancing with the Stars" style competition featuring community celebraties including Chamber Members Dr. Carys Felton & Dr. Douglas Gagnon of Heart of Florida Chiropractic. Call 863-534-0519 or email evon.richards@polk-fl.net for more info or to sponsor the event. To purchase tickets or vote for your favorite dancer visit polkeducationfoundation.org. Click HERE for sponsorship and ticket information. Click HERE to donate and for more information.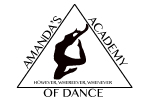 SEPTEMBER EVENT IN RAILROAD PARK - Presented by Amanda's Academy of Dance and the Haines City CRA - ARTS ALIVE
RESCHEDULED - September 21, 2019, 10AM – 3PM - If you would like to participate please contact Amanda at 863-866-9965. Come enjoy the arts in Railroad Park! Live performances, music, food trucks, face painting, balloons artists, live ice sculptures, and more! Still seeking fine art and craft vendors. All proceed to benefit local Fine Arts Foundation in Haines City.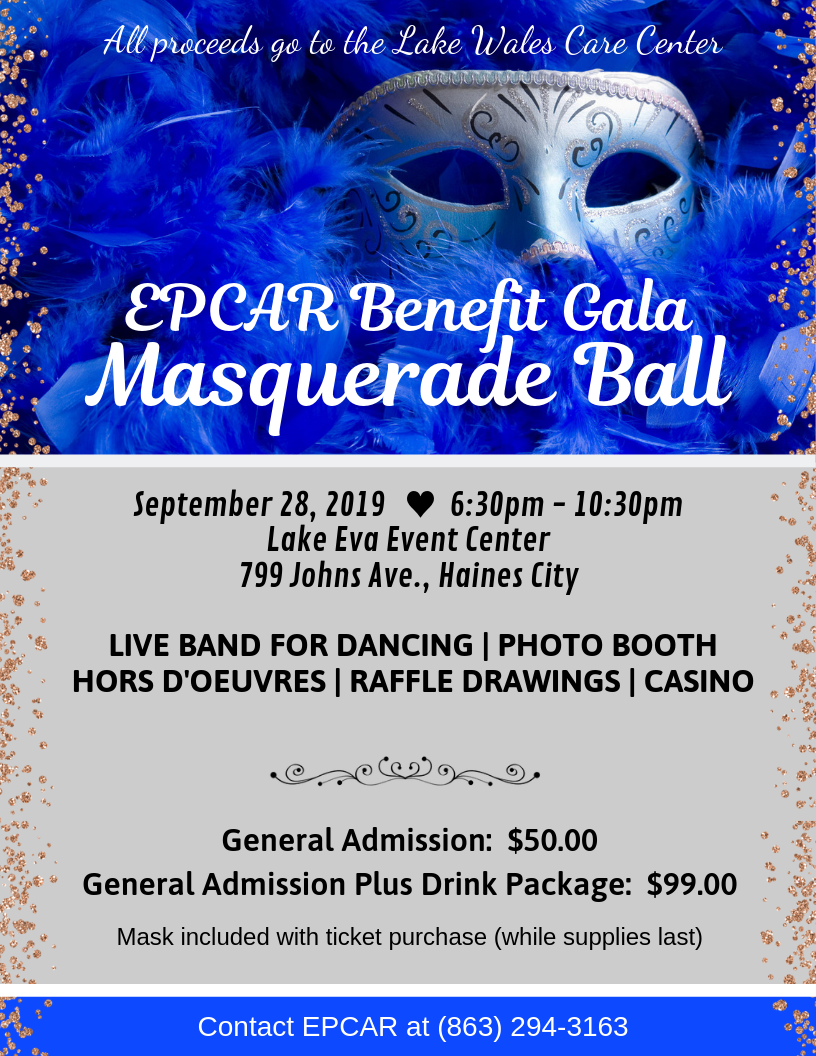 EPCAR Benefit Gala Masquerade Ball - September 28, 2019, 6:30 p.m. - 10:30 p.m., Lake Eva Event Center, 799 Johns Ave., Haines City. Live Band, Dancing, Photo Booth, Hors D'oeuvres, Raffle Drawings, Casino. General Admission $50. General Admission plus drink package $99. Mask included with ticket purchase (while supplies last). Contact EPCAR at 863-294-3163 for tickets or information. Click HERE for the flyer.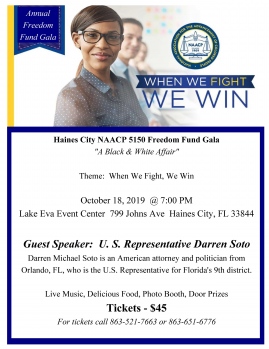 NAACP Annual Freedom Fund Gala - October 18, 2019, Lake Eva Event Center 799 Johns Ave., Haines City, FL 33844. The Gala will begin at 7 pm. The theme this year is "When We Fight, We Win." Speaker: U.S. Representative Darren Soto . $45 per person or $65 with NAACP membership. Youth tickets (17 and under) $20. Souvenir booklet ads available: Full page $150, Half page $100, Quarter page $50 and Inside front/back covers $250. Deadline for ads is September 21, 2019. Sponsorships available: Contact Cynthia Downing for tickets, sponsorships or more information - 863-651-6776. Click HERE for the flyer.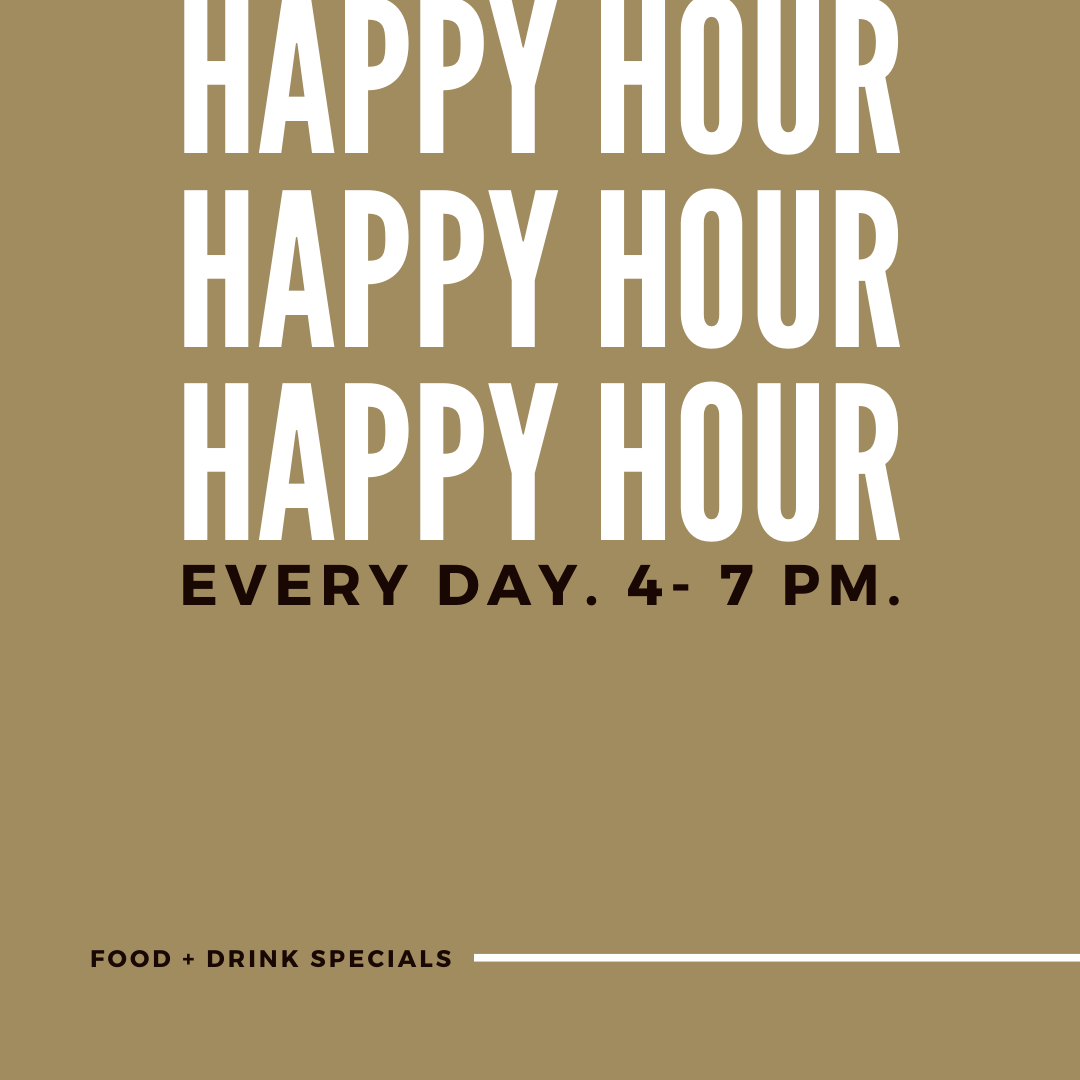 CALLING ALL MILITARY VETERANS • Have you ever been curious about Music? Song writing? ANYTHING Musical? Join Vet Voices now and discover the world of Music and Theatre Arts with Vet Voices! Vet Voices is a FREE program for military war veterans, their families and caregivers that enlists creative arts therapy through active participation in workshops and events. The 2019-20 sessions will focus on Music & Theatre, whether it be singing, song writing, playing an instrument or just being behind the scenes to produce the Final Presentation in June 2020. SESSIONS: Begin Sat Oct 19, 1pm-4pm in Davenport, FL. Location: TBA. TO REGISTER: Visit TheatreWorks Florida's website at TheatreWorksFL.org or contact Abel Gonzales, TWF Company Manager, at: vetvoices@theatreworksfl.org | 407.340.0473. Supported in part by National Endowment for the Arts and Florida Division of Cultural Affairs.​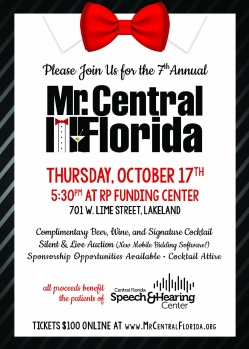 Mr. Central Florida is Back..and it's Bigger and Better than Ever! Thursday, October 17th, 5:30 p.m. at the RP Funding Center, Lakeland. Tickets $100 per person. Sponsorships Available. New Contestants! New Venue! New mobile bidding! Voting is now open! Last year sold out... don't miss out this year! Enjoy dinner, complimentary beer, wine, signature drink, entertainment, and live/mobile auction! Click HERE to visit their website and for more information.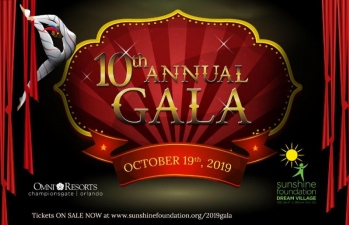 The Sunshine Foundation's 10th Annual Gala - October 19, 2019, Omni Orlando Resort at ChampionsGate - 6 - 11 p.m. Tickets available now, $175 per person. Sponsorships and tables available. Visit https://www.sunshinefoundation.org/events/event/2019gala/ to purchase tickets or for more information.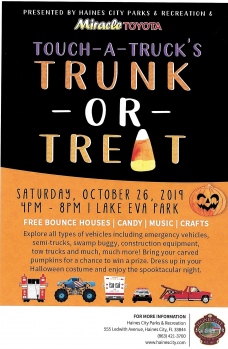 City of Haines City & Miracle Toyota's - Touch-A-Truck's Trunk or Treat - Saturday, October 26, 2019 at 4:00 PM – 8:00 PM EDT, Hosted by Haines City Parks & Recreation - Haines City is proud to present this year's edition of Touch-a-Truck: Lake Eva Park (555 Ledwith Ave, Haines City 33844). Touch-a-Truck is a family event for kids to explore all types of vehicles! Police cars, emergency vehicles, trucks, farm & construction equipment, tow trucks, and more! Food trucks, bounce houses & crafts! This year's event will be Halloween themed and you are encouraged to wear your most spooktacular costume! Bring your carved pumpkins for a chance to win the pumpkin carving contest(pumpkins to be carved at home). If your business is interested in bringing out a vehicle please contact the Haines City Parks and Recreation team at parksandrec@hainescity.com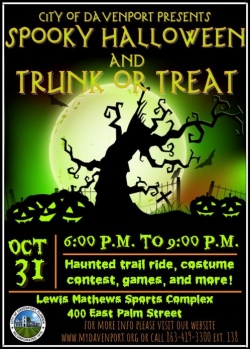 City of Davenport Spooky Halloween & Trunk or Treat - Wear your best costume! - Games, Contests, Prizes, Haunted trail rides - Looking for volunteers to do Trunk or Treat. If you are interested please call Katie at 863-419-3300 Ext. 138. Location - Lewis Mathews Sports Complex, 400 Palm Street, Davenport, FL 33836. Click HERE for the flyer.