Chamber & Member News: Chamber Member's Employment Opportunities: Additional information and detailed job descriptions are located on the Employment Opportunities page of our website. The City of Haines City is currently hiring for positions on the linked list: City Job Opportunities . For City of Davenport job openings please click on the following link: https://cityofdavenport.applicantpool.com/jobs/ Chamber Members are hiring! Visit our Employment Opportunities page for detailed job descriptions.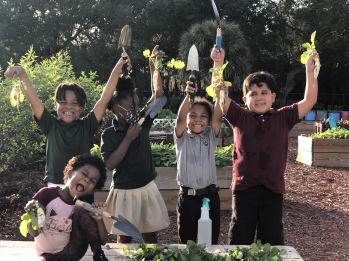 Welcome to Oakland Legacy Garden! Committed to strengthening community connections and creating an equitable food system by revitalizing agricultural legacies, enhancing access to garden space, healthy food and hands-on educational experiences that are centered around environmental awareness and sustainable food production. If you are interested in learning more about how you can get involved and grow with them, please reach out via email at NERGOLG@GMAIL.COM and follow us on Facebook @OaklandLegacyGarden.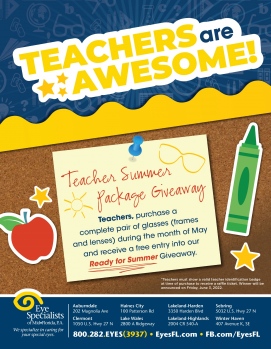 Eye Specialists of Mid-Florida, P.A. - For the month of May, when any teachers make a complete pair (lenses and frame) optical purchase at any of Eye Specialists of Mid-Florida's 8 locations with their vision insurance or paying out of pocket, they will receive a raffle ticket to be entered into their "Teacher Ready for Summer Giveaway". It includes a canopy tent, 2 folding chairs, beach wagon, RTIC cooler and 2 tumbler cups, JBL Flip Bluetooth Wireless Speaker, Portable fan. All they have to do is show some form of school identification at time of purchase and they will receive a raffle ticket to be entered into the drawing. The winner will be announced on June 3rd. Click HERE for the flyer & more info.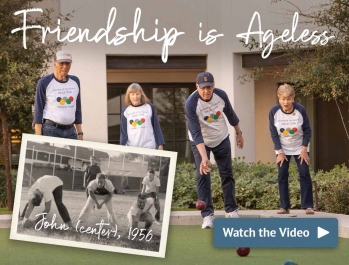 The Glades at ChampionsGate - Going for Gold! Meet Olympian John D. At 19, he bought his first small plane, which leaked when it rained. John still likes to fly gliders and try new things: "We found out bocce ball was in the Senior Olympics," he says, "so we entered." The Watermark team includes a retired nurse, scientist, artist, and other fun-first athletes. Watch the video and learn more HERE.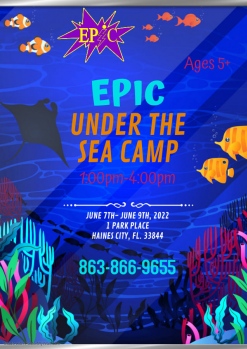 Register now for one or more of the EPIC Center's "EPIC Summer Camps" or classes! You can register in the studio, 1 Park Place, Haines City, or online using this link https://dancestudio-pro.com/online/index.php?account_id=9018





Peace River Center Hosts Mental Health Matters Panels to Increase Awareness – Peace River Center is partnering with Polk Vision's Behavioral Health Committee, to host Mental Health Matters - a series of panel discussions. The final session is Mental Health and the Workplace on May 24. All sessions begin promptly at 8:30 a.m. at The Well, 114 E Parker St, Lakeland, FL 33801 or via Zoom. Breakfast is provided for in-person attendees. Individuals can learn more and register by visiting www.PeaceRiverCenter.org/mhm2022.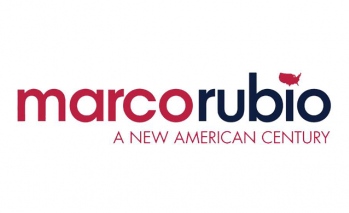 Senator Marco Rubio's staff will host Mobile Office Hours, Wednesday, May 25, 2022 from 1:00pm - 3:00pm EDT, at Association of Poinciana Villages, 395 Marigold Ave. , Poinciana, FL 34759 . If you cannot meet with the staff during this time but are in need of assistance, please call Senator Rubio's office at 866-630-7106 and they will be glad to assist you. Register HERE.





Habitat for Humanity East Polk - Changing Lives One Home at a Time - in Partnership with Coca Cola Beverages of Florida - Welcomes New Homeowner! Lake Wales, Florida On Thursday, May 26, at 6:00 PM, Habitat for Humanity of East Polk County will dedicate house #175 for brand new homeowner Mercede Simmons. Click HERE to download the Press Release.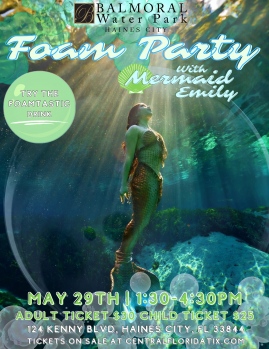 Balmoral Water Park Foam Party with Mermaid Emily - Sunday, May 29th, 1:30 - 4:30 p.m., 124 Kenny Blvd., Haines City. Adult tickets $30; Children tickets $25- Tickets on sale at centralfloridatix.com. Click HERE for the flyer.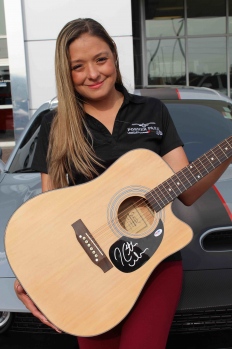 The Low Payment Kings, powered by the Mahalak Auto Group, are offering an Opportunity to Win a Guitar signed by Keith Urban, Four tickets to a Keith Urban Concert and $777 in Cash! Enter before May 31st by visiting LowPaymentKings.com and completing the form. Click HERE to download the Press Release for more info.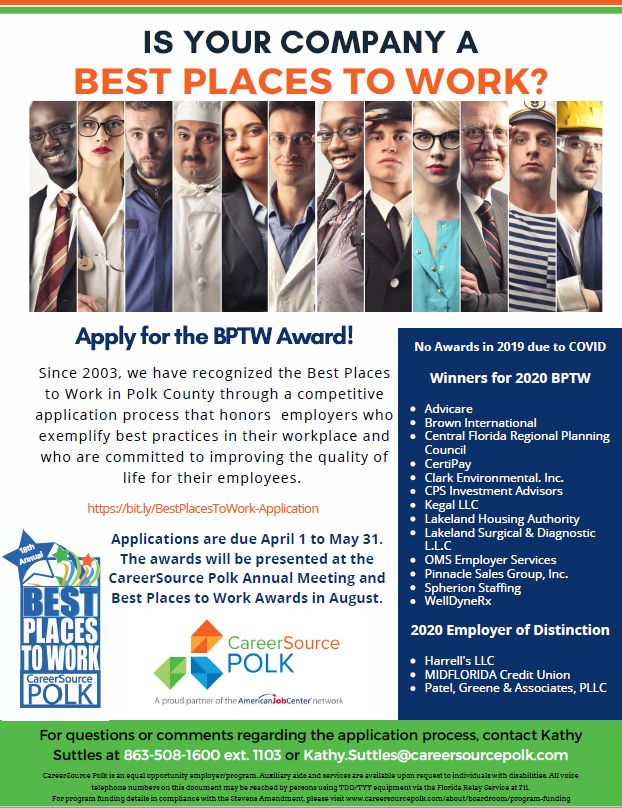 Apply for CareerSource Polk's Best Places to work award! Applications are being accepted Through May 31st. Click HERE for the flyer and more info.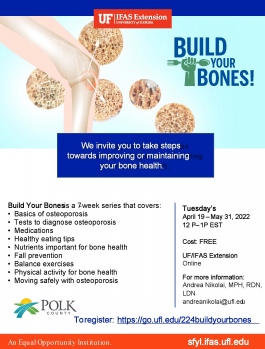 Build Your Bones - Online classes to learn about Osteoporosis and improving your bone health. Tuesday's through May 31st. 12 p.m. - 1 p.m. Register at: https://go.ufl.edu/224buildyourbones.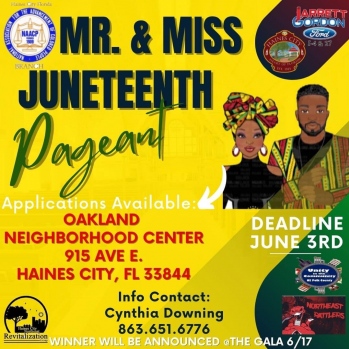 Mr. & Mrs. Juneteenth Pageant - Applications available at Oakland Neighborhood Center, 915 Ave. E, Haines City. Deadline June 3rd. Conact Cynthia Downing for more information, 863-651-6776. Winner will be announced at the Juneteenth Gala at the Lake Eva Event Center, June 17th. Click HERE for the flyer.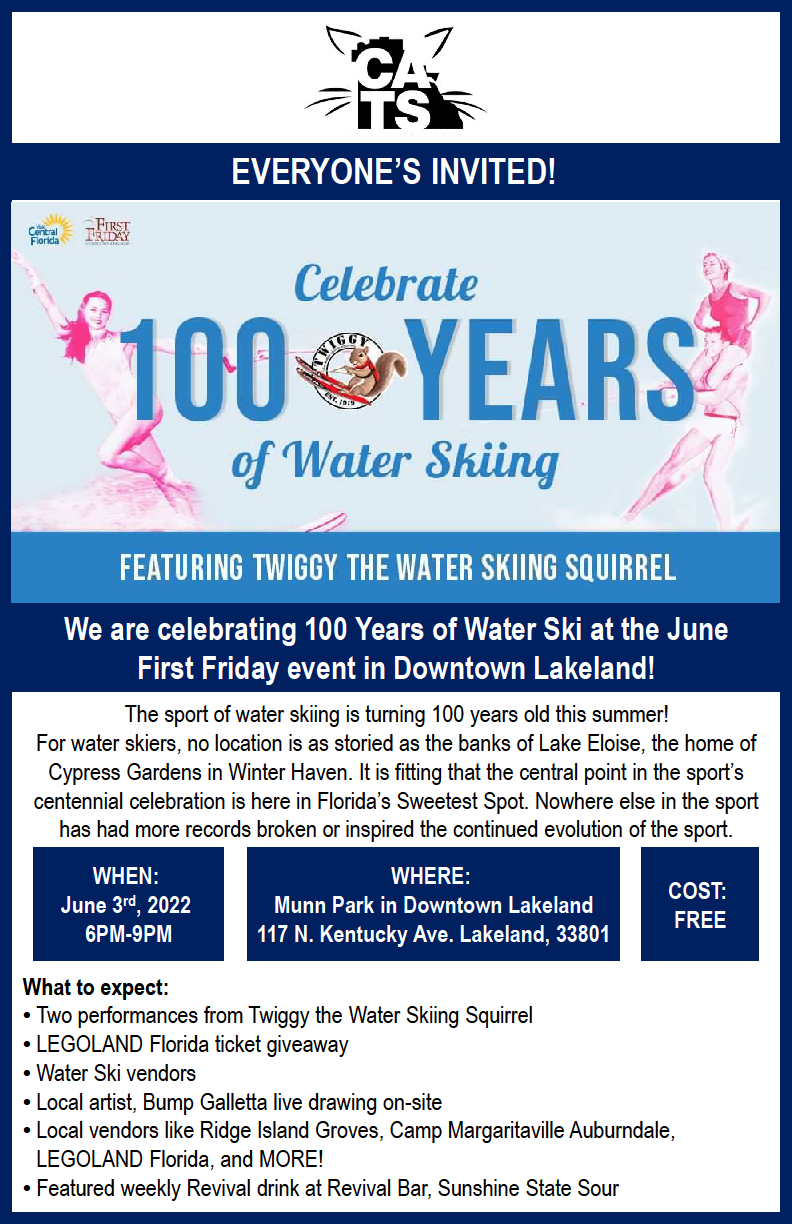 Celebrate 100 Years of Water Skiing - Friday, June 3rd - 6 - 9 p.m., Munn Park in Dowtown Lakeland, 117 N Kentucky Ave., Lakeland. FREE - performances by Twiggy the Water Skiing Squirrel, LEGOLAND Florida Ticket Giveaway, vendors, artists & more! Click HERE for the flyer and more info.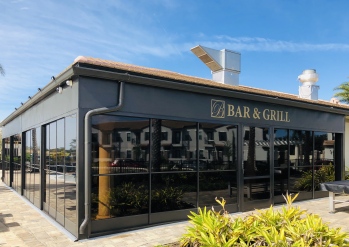 Balmoral Bar & Grill Events - Monday Nights - Jukebox Bingo with Kenny Zail - Tuesday Nights - Trivia with Mike Lee - Wednesday Nights - Karaoke with Rockin' Robin; Thursday Ladies Night; Balmoral Bar & Grill, 124 Kenny Blvd., Haines City - Click HERE for more info.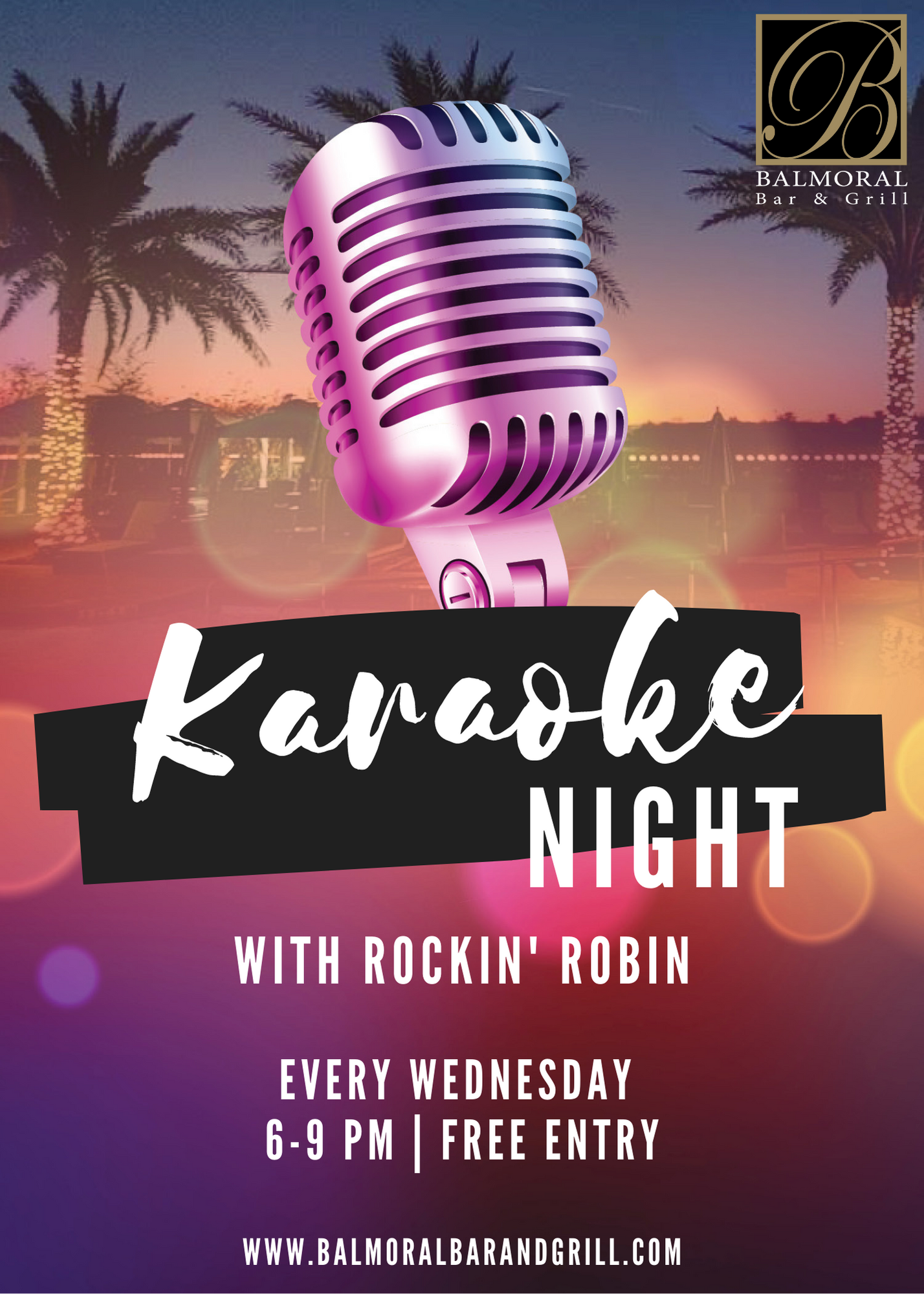 Balmoral Bar & Grill Karaoke Night every Wednesday with Rockin' Robin - 6 -9 p.m., 124 Kenny Blvd., Haines City. Click HERE for the flyer.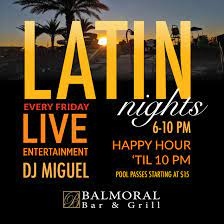 Latin Nights with DJ Miguel - Every Friday at Balmoral Bar & Grill, 124 Kenny Blvd., Haines City - 6:00 pm - 10:00 pm - Turn up the heat with Latin Nights at Balmoral. Dj Miguel will be spinning the best Latin tunes from 6-9 pm and extended Happy Hour until 10pm! Pool Passes starting at $15. Click HERE for more info.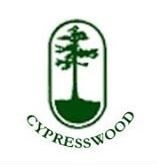 Cypresswood Golf & Country Club - Live Music every Friday & Saturday 6 - 9 p.m. Daily Specials, Event Booking, Catering & More. Click HERE for the flyer & more info.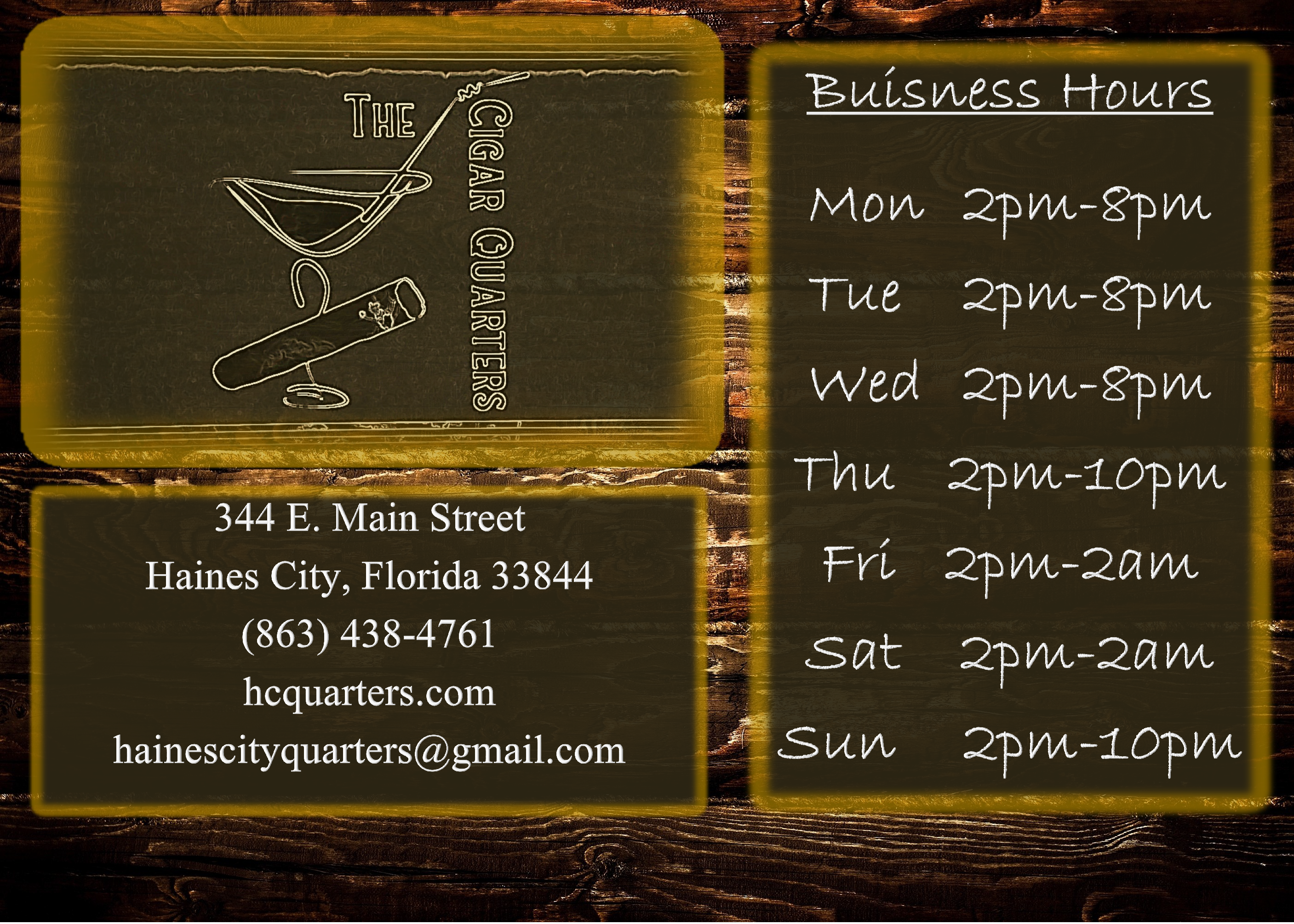 Check out all the events and specials at the Cigar Quarters! 344 E Main Street, Haines City (Click on the links for flyers and more info) - Hours and more info; Quarter Discount Days, Buy 1 cigar $8 or more, receive 2 for 1 drinks 2 - 7 p.m.; Professional Networking Venue, Wide Selection of Cigars, Meeting Spaces with Outdoor Seating! Call 863-438-4761 for more info; Quarters Barbershop , Hot Towel Razor Shave, Haircuts, Kids, Designs, Packages & More!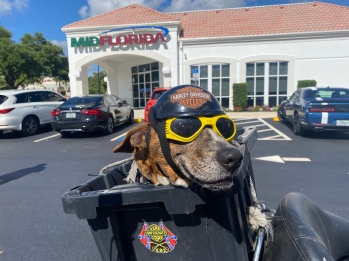 Check out the Grand Opening celebration at MIDFLORIDA Credit Union's new Davenport branch, located at 300 Ambersweet Way, held on Friday, May 13th. Attendees enjoyed free food, giveaways, games & more! Learn more about MIDFLORIDA's banking services, branch and atm locations at https://www.midflorida.com/.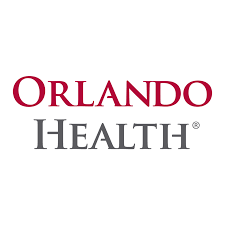 Check out the latest Community Update from Orlando Health - Including information on the new Orlando Health Emergency Room and Medical Pavilion - Reunion Village and more. Click HERE.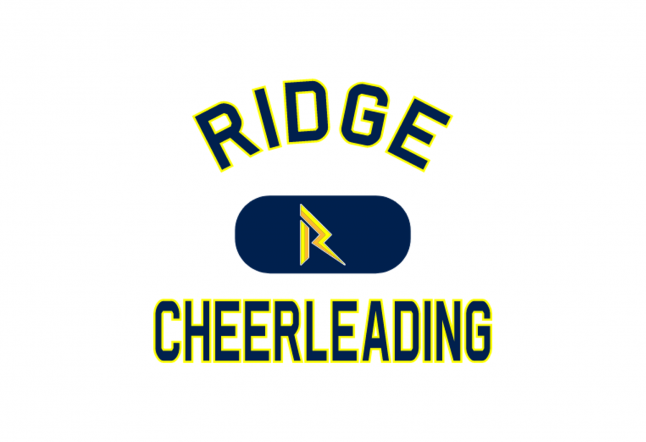 Ridge Community High School Cheerleading needs your support - Donations will go towards equipment, uniforms, travel expenses, & more. Donations are vital for the success of this program. Any amount will help! Click HERE to donate.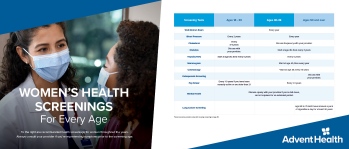 AdventHealth reminds everyone that May is Women's Health Month. Click HERE for 5 tips to take control of your health; Click HERE for information on Women's Health Screenings at every age and more!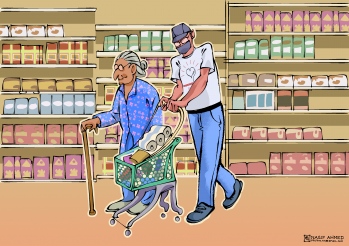 In order to help ease the burden that the COVID-19 pandemic has created in our community members, the Compassionate Hearts United Foundation, Inc. (CHUF) has created the "Helping Squad" initiative. As part of this compassionate initiative, every month, one of CHUF's representatives will visit a local grocery store in Polk County and select a family to help pay (up to $100.00) for the items in their shopping cart. Families are selected randomly and the items in their cart should only include food items. Click HERE for more info.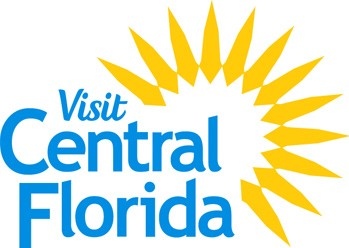 Check out the May CATS newsletter HERE. For more info, check out the What's Happening Handout HERE.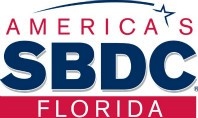 Check out the latest SBDC news and webinars through May 31st. Click HERE for more info.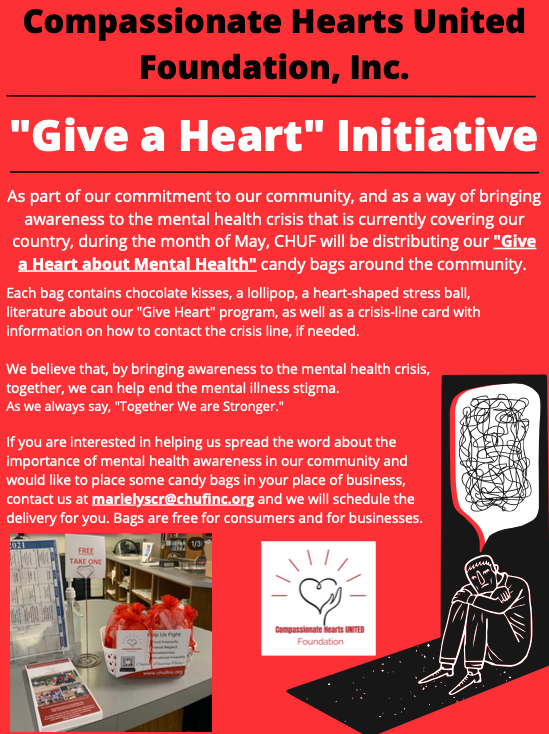 Compassionate Hearts United Foundation, Inc. "Give a Heart" Initiative - As part of their commitment to the community, and as a way to bring awareness to the mental health crisis, during the month of May, CHUF will be distributing "Give a Heart about Mental Health" candy bags around the community. Click HERE for more info.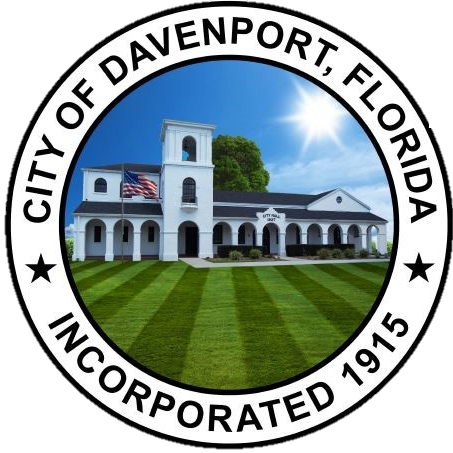 The City of Davenport has franchise use of their commercial landuse. Most of their land along the 17-92 State Hwy. and County Hwy. 547 are designated for Community business service Commercial 1 and Downtown Business Use. Please contact Raymond Perez, City Planner at 863-419-3300 ext. 127 or 120 for more information, rperez@mydavenport.org. Click HERE for a list of available properties.

Early Learning Coalition of Polk County's CEO Dr. Marc Hutek in Need of Kidney to Live - Throughout his life Marc Hutek has always served his country and community. The former United States Army veteran has a resume that spans over 30 years in public education serving as a high school principal, adult education director, a deputy superintendent, and now as CEO of the Early Learning Coalition of Polk County, a non-profit organization that serves over 12,000 children ages birth to 5 years of age. In all of his posts, he remained committed to making sure thousands of students and children have a better life. Earlier this year his world turned upside down when he was told that he was in complete renal failure and he would need daily dialysis to continue to live. In spite of the grim news he continues to come to work as usual, remaining optimistic even after surviving COVID-19. His commitment to bringing goodness to the world is a constant driving force. Read more how you can help HERE .



In partnership with the George Jenkins End Hunger Initiative and United Way of Central Florida, Central Florida Health Care is providing FREE food distributions for families in Polk County. No qualifications are necessary, and each family will receive a week's worth of free food. Visit the Resources page on the CFHC website to access the dates and times. CFHC is also looking for volunteers to help at the sites. Call 863-216-2816 for more information. *Available on a first-come, first-serve basis while supplies last.
Hands of Hope America - 4 Corners Resource Center & Food Pantry - Assistance for those with food insecurity & resources for those in need withing the Four Corners of Lake, Polk, Osceola & Orange County. 9230 Hwy. 192, Clermont, FL 34714 - 352-432-3353 - Monday - Wednesday, 11 a.m. - 3 p.m. Click HERE for the flyer.




Balmoral Event Center offers premier amenities and state of the art features create the ideal setting for your next meeting or celebration. Whether you're looking to host a business luncheon, an elegant wedding, holiday party, or any other gathering, our customizable space provides exactly what you're looking for. Book Now
Haines City Office Plaza - 212 S Dixie Drive - 2,700 SF of Office Space available in Haines City, FL - Affordable office or retail space - PROPERTY OVERVIEW - Conveniently located right off Highway 27, Haines City Office Plaza offers flexible office space from 900-2,700 sq ft. Building features ample parking and elevator. Easy access to Interstate 4 and other major highways as well as Downtown. CAM not included. Office space available on the 2nd floor of the Haines City Office Plaza. More Info. Contact 863-353-0011 for additional information.



The City of Haines City - ​Visit the City's Facebook page for the latest updates and City Department Phone Numbers.​ Additional Questions? Call 863 421-3600.
City of Davenport - Visit the City's Facebook page or Website for latest updates.