The Lehi Area Chamber of Commerce is excited to announce Peter Breinholt as our Special Guest Performer
at the December Chamber Luncheon

December 6, Tuesday
12:00 PM - 1:00 PM
Thanksgiving Point (Garden Visitors Center)
Bronze Members $15 online or $20 at the door.
Register Here:
http://lehi.chamberofcommerce.me/members/evr/reg_event.php?evid=32788383&orgcode=LEHI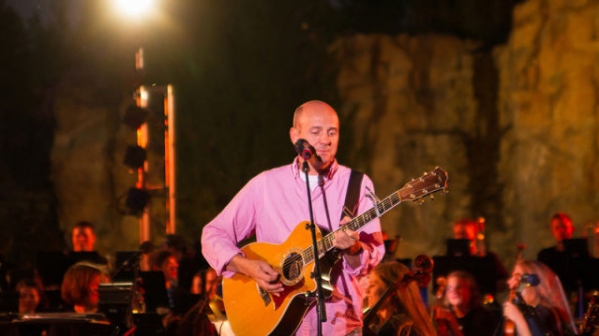 Peter taught himself to play piano, guitar, and drums growing up. Around the age of 11 he began writing and tracking his own songs. Later, as a college student at the University of Utah, Peter began performing at local coffee houses and restaurants. The response was so positive that Peter was quickly pressed to track his compositions for release. The resulting recording, "Songs About the Great Divide" caused a sensation in Utah, eventually being described by Salt Lake Magazine as "an underground classic on Utah college campuses". It became the best-selling, independently released CD ever in the state, almost entirely by word of mouth. Groups like the marching band at Brigham Young University soon began playing the song "You Wear Flowers" on the football field at halftime, and local high school choirs doing their own arrangements of the song. Breinholt began selling out major concert halls in his home state of Utah and eventually in surrounding states.