Finalists for the Distinguished Business Award have been announced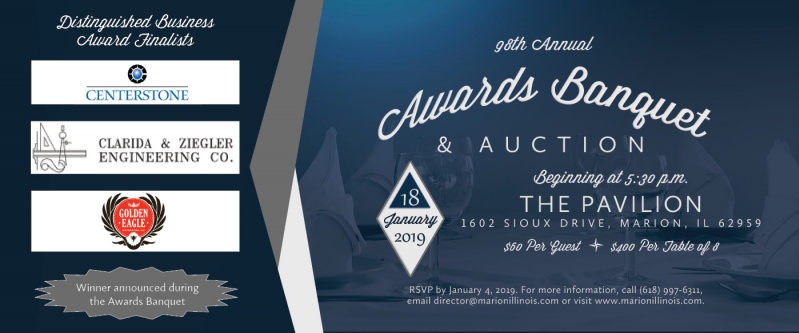 Three area businesses have been selected as finalists for the Marion Chamber of Commerce's Distinguished Business Award. The finalists are (in alphabetic order):

The winner of the Distinguished Business Award will be announced during the 98th annual Marion Chamber of Commerce Awards Banquet & Auction on Friday, January 18 at The Pavilion. The event begins at 5:30 p.m. Tickets to attend are $60/person or $400/table (seats 8) and are available by calling the Marion Chamber of Commerce at 618.997.6311, visiting marionillinois.com or emailing director@marionillinois.com.
Below are the biographies submitted by the finalists.

Centerstone: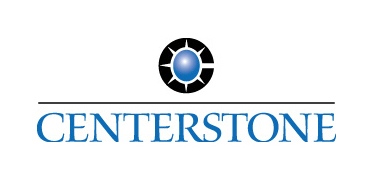 Centerstone is a not-for-profit health care organization dedicated to delivering care that changes people's lives. They provide mental health care, addiction treatment and community education in Florida, Illinois, Indiana, Kentucky and Tennessee.

Nationally, Centerstone serves more than 170,000 people of all ages at two full-scale addiction recovery centers and nearly 200 locations across Florida, Illinois, Indiana, Kentucky and Tennessee. Centerstone has specialized programs for service members, veterans and their loved ones. Centerstone's research institute improves behavioral healthcare through research and technology, and their foundation secures philanthropic resources to support their work.

In Illinois, Centerstone cares for more than 16,000 people a year throughout their seven locations in the Alton, Carbondale, Marion and West Frankfort areas. They offer skilled counseling, psychiatric and medical services, substance abuse treatment, and services for adults with developmental disabilities. For over 50 years, Centerstone has provided community behavioral health services in Southern Illinois.

In 2018, Centerstone of Illinois was awarded:
$2 million grant for two years from the Substance Abuse and Mental Health Services Administration (SAMHSA) to expand and improve community health care in Southern Illinois.
Nearly $2 million from the U.S. Department of Health and Human Services Children's Bureau, an office of the Administration for Children and Families, to increase well-being, improve permanency, and enhance the safety of children who are in an out-of-home placement or are at risk of being place in an out-of-home case as a result of a parent's or caretaker's substance use.
$500,000 grant from the Illinois Department of Human Services/Division of Substance Use Prevention and Recovery (DHS/SUPR) to increase treatment resources for persons with Opioid Use Disorders throughout Southern Illinois.
$3 million, five-year grant via the State of Illinois and the Substance Abuse and Mental Health Services Administration (SAMHSA) to promote and develop integrated primary and behavioral health services in Madison County in Illinois.
Centerstone was awarded a $2,706,750 grant from the U.S. Department of Health and Human Services Substance Abuse and Mental Health Services Administration (SAMHSA) and Center for Substance Abuse Treatment to help treat individuals, specifically adolescents and their families, with substance use disorder.
Centerstone has received a 13-month, $200,000 planning grant from the Illinois Children's Healthcare Foundation (ILCHF) to develop a plan, in collaboration with regional partners, to improve the mental health of children and communities throughout Southern Illinois.

Many of these new grants will require reporting outcome data to the funder around efficiencies and effectiveness. This will help demonstrate Centerstone is providing person-centered services in a holistic manner. It will also show Centerstone's commitment to providing value-based care to their clients and funders by reducing the cost of care and improving the level of care provided. Centerstone is dedicated to delivering care that changes people's lives.

Centerstone of Illinois plays an active role in numerous local, regional, state and national committees, action teams, coalitions, boards, etc.

"We want the best for our families, friends and neighbors," said John Markley, regional CEO of Centerstone. "We are here because we want to help people and make our communities be the best they can be."

Clarida & Ziegler Engineering Company: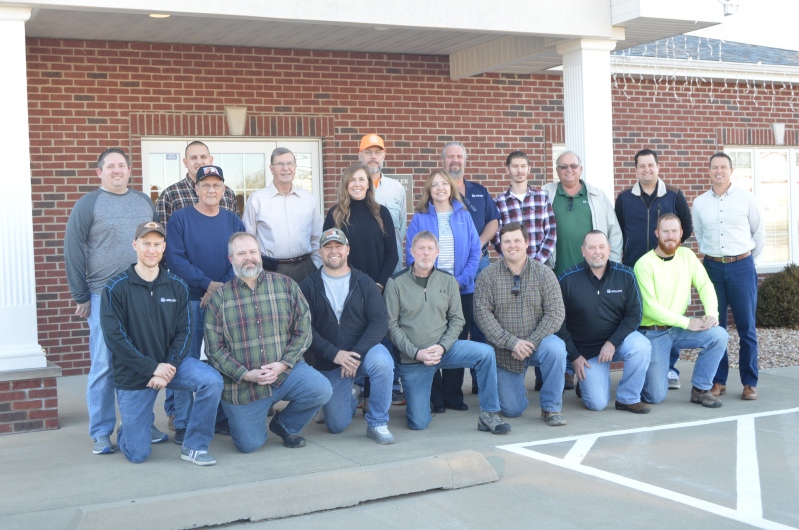 Clarida & Ziegler Engineering Co. was founded in 1965 by Glenn Clarida, who still works full time to this day. In 2008, Brian Ziegler became owner and president of the company and has expanded its role throughout Southern Illinois. In 2012, Ziegler moved the company from South Court Street, where it had been for decades, to a new office on North Court Street to support this growth. Clarida & Ziegler Engineering Co. began performing work for the City of Marion in 1965 and continues to do so along with local developers and other local entities. The company also performs engineering for more than a dozen water districts, almost a dozen other small communities, and the Veteran's Airport.

For 53 years, Clarida & Ziegler Engineering Co. has not only performed the engineering on many major projects but has played a pivotal role as a general consultant to the city, local developers, and other local entities to make projects happen. Major projects include the Robert L. Butler Industrial Park, the REDCO Industrial Park, the first roundabout intersection in Southern Illinois, the HUB Recreation Center, the Hill Water Tower, the water connection to the Rend Lake Conservancy District, the Heartland Hospital, the Miners Stadium, the first diverging diamond intersection in Illinois, most commercial developments from the Carbon Street area, to the mall and periphery to the now booming Hill Area, and most residential subdivisions.

Clarida started the company in 1965, a time when Marion was in a leadership transition. The city had just elected a young, new mayor named Robert Butler. Clarida received his engineering degree from the University of Illinois in 1960, worked a couple of years for IDOT and a couple of more years for Mitchell & Nack Engineers in Carbondale before starting the company.

Ziegler graduated from Southern Illinois University Carbondale with an engineering degree in 1995 and soon started working for an international engineering company in its St. Louis office. During that time, he earned a master's degree in engineering from the University of Missouri Rolla and in 2000 returned home to Southern Illinois to work for the company. In 2008, Ziegler purchased the company and became Owner and President.

Clarida & Ziegler Engineering Co. employs about 20 people who live all over Southern Illinois. The company has had many staff members that have made great contributions that have retired including Charlie Miller, Gene Eisenhauer, Bill Gayer, Rina Clarida and Marcia Elliott. The current staff includes six professional engineers and three licensed surveyors. The staff has the necessary broad experience to serve the City of Marion and the surrounding communities.

Clarida is the Chairman of the Heartland Regional Medical Center, member of the REDCO board, involved in a local Rotary club, past member of Marion Lions, First United Methodist United Church since 1964, past member of Chamber board. Clarida is past recipient of the Marion Chamber of Commerce's Lifetime Achievement, Citizen of the Year, and Mayor's Service awards.

Ziegler currently serves as the Vice Chairman of the REDCO board, and previously was a member of the South Porte Bank board of directors. He has volunteered his time on the Williamson County eLaunch program board, the Marion Soccer board and the Marion basketball board.

With the Marion Chamber, Ziegler is on the board of directors and Legislative Affairs Committee, and has previously served on the Marketing Committee as the Chairman of the Board of Directors. Ziegler is a previous recipient of the Distinguished Chamber Member award.

"The City of Marion has been a bright spot in Southern Illinois for many years now. We are extremely proud of our City and for Mr. Clarida, Mr. Ziegler, and the rest of the Clarida & Ziegler staff to be recognized for their small contribution is an incredible honor. We wouldn't choose any other city and we are grateful to be a part of the HUB of the Universe," said Clarida & Ziegler Engineering staff.

Golden Eagle Distributing, LLC: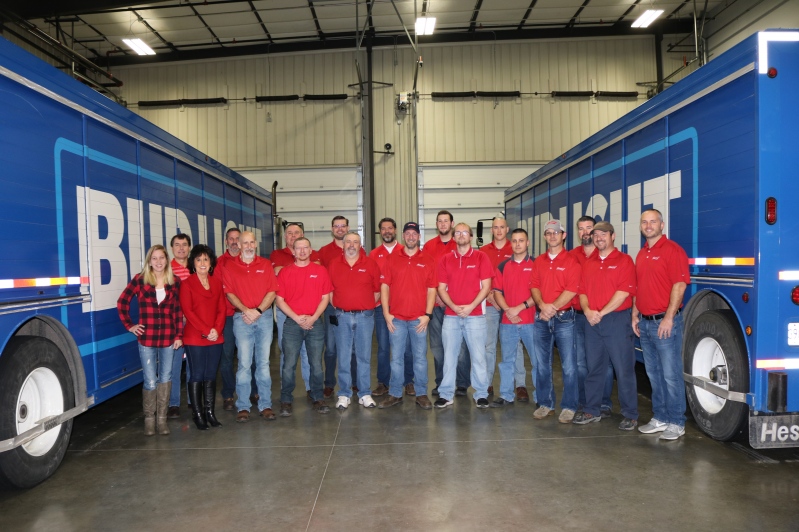 Golden Eagle Distributing, LLC in Marion is a family-owned wholesaler of beverages that services Southern Illinois, with another operation in Paducah that services Western Kentucky. The business began in 1975, when Rip Pugh opened the original location in Metropolis, IL, and then, in 1984, he purchased his second distributorship in Paducah, KY.

In 1991, the Illinois operation grew by adding a location in Herrin and later another in West Frankfort. In 2000, Golden Eagle built a new facility in their existing location in Marion, merging the three Illinois locations into one operation, here in the "Hub of the Universe". Now servicing 10 counties in Southern Illinois, Golden Eagle distributes the finest portfolio of beers in the area, their largest supplier being Anheuser-Busch, and has continued to grow its product line, which now includes several craft beers, along with some wine, liquor and non-alcohol beverages, such as tea and energy drinks.

Golden Eagle employees 20 qualified and dedicated team members who reside in Southern Illinois, with responsibilities that include sales, delivery, warehouse operations, and administration. The owner/management team is comprised of Jim Pugh-President, who last month celebrated his 25th year with the company; David Hammet-General Manager; Chris Lincoln-Sales Manager; and John Crespi-System & Ops Manager.

The business and its individual team members have received a number of awards for Sales and Marketing Excellence, Customer Service, and Public Affairs from Anheuser-Busch, the Associated Beer Distributors of Illinois, and the National Beer Wholesalers Association, and recognition from multiple organizations locally for charitable contributions, fundraising, and volunteer efforts.

Golden Eagle has team members who serve Marion and other communities in Southern Illinois on numerous boards and committees that range from school boards, youth sports leagues, civic organizations, children's shelters, local festivals, and more. Jim Pugh currently serves on the board for the state's Associated Beer Distributors of Illinois.

Golden Eagle has supported the Marion Chamber of Commerce through the years with contributions, product samplings, auction items and prizes for various events, such as the annual dinners, golf outings, and business after hours events. Jim Pugh has served on the Board for the Marion Chamber, the Marketing Committee, Grad Spree Committee, and the Nominating Committee.

"It is such an honor to be nominated for Distinguished Business of the Year. All of us at Golden Eagle are proud to be a part of this community and appreciate the many individuals and organizations that continually support us," Pugh said. "In addition to providing the highest quality products and unmatched customer service, it's always been our goal to be an active partner and corporate citizen, contributing to this community which has given so much to us."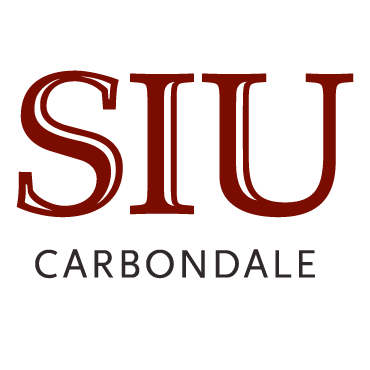 This is the second year the Distinguished Business Award is being presented. The first Distinguished Business Award was given to Clearwave Communications in 2018. Past winners of all Marion Chamber of Commerce awards can be viewed at www.marionillinois.com/award-winners.

The Distinguished Chamber Business Award is sponsored by Southern Illinois University.