Finalists for the Distinguished Member Award have been announced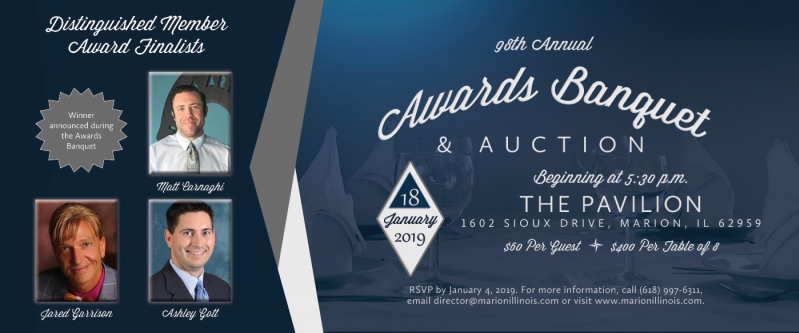 Three area leaders have been selected as finalists for the Marion Chamber of Commerce's Distinguished Member Award. The finalists are (in alphabetic order):
Members of the Marion Chamber of Commerce were asked to submit nominations in November for the Distinguished Member Award. Nominations were sought for a Chamber member who has made significant contributions to the community through the Marion Chamber of Commerce and who demonstrates personal and professional leadership in the community. The Distinguished Member Award finalists and winner were selected by the Marion Chamber of Commerce Awards Committee.

The winner of the Distinguished Member Award will be announced during the 98th annual Marion Chamber of Commerce Awards Banquet & Auction on Friday, January 18 at The Pavilion. The event begins at 5:30 p.m. Tickets to attend are $60/person or $400/table (seats 8) and are available by calling the Marion Chamber of Commerce at 618.997.6311, visiting marionillinois.com or emailing director@marionillinois.com.

Below are the biographies submitted by the finalists.

Matt Carnaghi

Matt Carnaghi is a lifelong Marion resident. He graduated from Marion High School in 2000 and studied pre-medicine at McKendree University.

During the 7 years Carnaghi worked for MidCountry (now Legence) Bank, beginning as a traveling float teller and ending as manager of the Metropolis location, he received the MidCountry Bank Top Sales Award for referrals and new account growth.

Carnaghi then dedicated three years to a local social marketing company, "taking it from a start up to one of the most well-known social marketing companies in the Southern Illinois region.

Carnaghi is now a business development consultant for James Arthur Design, Co. as well as the CEO and founder of Koko Balm, Inc., a company Carnaghi started out of his home kitchen and grew to now having its products featured in local businesses. Koko Balm boasts a unique, natural line of skin balms to help with chafing, dry skin, inflammation, arthritis, and more.
Carnaghi's volunteer efforts include:
Marion Heartland Rotary - member
Kiwanis of Carbondale – past president
Kiwanis of Carbondale – previous Lt. Governor
Marion Main Street – previous vice president
Relay for Life – team leader
Boys & Girls Club of Carbondale - volunteer
CASA of Williamson County - board member
Alzheimer's Association Walk - Marketing and Outreach Chair
Special Olympics (Kiwanis) - presenter and local representative
The Yellow Donkeys local running club - co-founder
Carbondale Chamber – recipient of the President's Service Award for service and dedication to the Chamber
Carnaghi is also very active with the Marion Chamber, including:
Grad Spree Chair since 2015
Marketing Committee member since 2015 - Worked as an educational resource and consultant to current and previous directors on matters including marketing, social media, web development, networking, and membership growth.
Volunteer for multiple events including but not limited to the annual golf outing and the Chamber Day.
"The fact that I am being recognized by another Chamber member for this specific award is honestly a surprise," Carnaghi said. "I know and see many Chamber members who truly care about the organization. I watch them put in time and effort on a regular basis to ensure that the Marion Chamber and its members are always taken care of and properly represented. I attempt to make a positive contribution and do my best to emulate those who are also doing amazing things on a regular basis. To be considered with those types of individuals, is very humbling."

Jared Garrison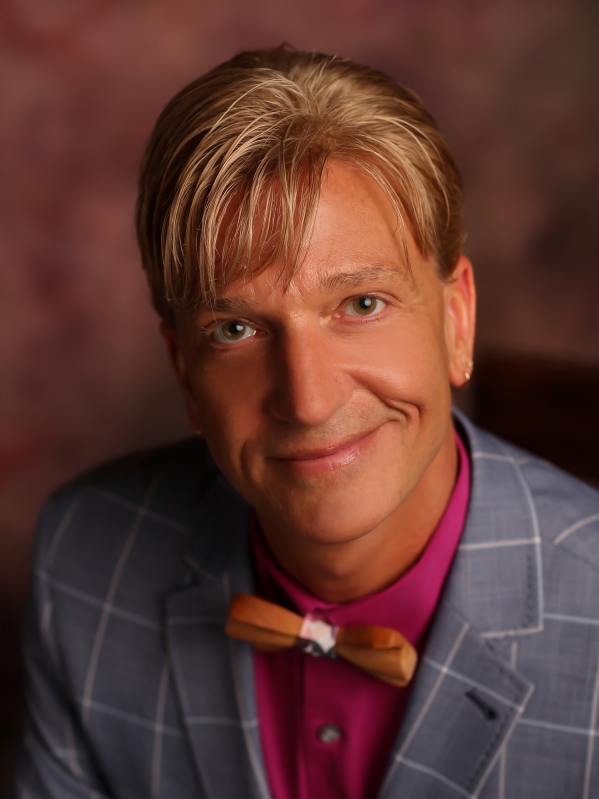 Jared Garrison graduated cum laude from Oklahoma City University in 1994 and has been the Executive Director of The Pavilion since May 2011. Garrison is on the Board of Directors for VisitSI, as well as the Marion Chamber. He serves as the co-leader of the Marketing Committee's Sister City efforts and is on the Annual Dinner Committee, Community Day Committee, Membership Committee and as of 2019, is the Co-Chair of the Marketing Committee.
Garrison is active in his church, Community of Christ, where he serves as the Worship Decorator and Co-Chair of the Special Service Committee.

Garrison has been a Co-Director of the Hospice of Southern Illinois Red Carpet Gala for the last 3 years and is also a trained volunteer for Hospice of Southern Illinois. He serves on the planning committee for the Veterans Honor Flight Welcome Home Celebration and was a State Field Director for the Miss Illinois Scholarship Association in 2013 - 2015.

Garrison has been an Executive Board member of Kre8ive Fine Arts Academy since its inception in 2012, and he has been the President of the Board since 2015.

Garrison is the proud Papa of Mr. Parker, his 20 pound Miniature Poodle and thanks his parents, Jim and Emma Lou Garrison for instilling in him the love of community and importance of giving back.

"I never feel like I give enough to our community," Garrison said. " I am humbled and honored to be considered in this category with the long line of hard-working and very well-respected past recipients."

Ashley Gott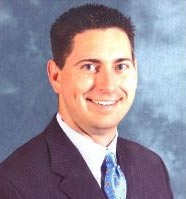 Ashley Gott was born in Harrisburg on February 9, 1975, to Mike and Cindy Gott. He attended school in Harrisburg where he played on a two-time State runner-up baseball team and was a member of the all-tournament team at State in 1992 during his junior year, graduated third in his senior class and received a baseball scholarship to Southern Illinois University Carbondale.

Gott graduated from SIUC with a bachelor's degree in finance in 1997. The following year, Gott married Amanda Byassee. They now have three sons: Jamie, 17; Alex, 15; and Jeremy, 13.

In 1999, Gott attended the Illinois Bankers Association Basic Consumer Lending School in 1999 and the American Bankers Association National Commercial Lending School in 2006. Gott was employed with South Pointe Bank/MidCountry Bank from January 2001 to October 2009 as a commercial loan officer and then Bank of Herrin from October 2009 to present as a senior lender/commercial loan officer.

Gott's volunteer activities include youth baseball, basketball and football coach; former board member of the Marion Youth Baseball and Softball organization; Marion Park District commissioner since 2005; Marion Park District president; First Baptist Church parishioner; Habitat for Humanity volunteer; former board member of the Illinois Association of Park Districts; Grad Spree chaperone; director of the Marion Chamber of Commerce; and director of the Marion Chamber of Commerce Foundation.

Gott's activities with the Marion Chamber of Commerce include past chairman of the Marion Chamber of Commerce Board of Directors in 2015 and now 2nd Vice Chair going through his second tour of the executive board; chair of the Bass Tournament Committee; and member of the following committees: Membership, Marketing, Community Day, Grad Spree, Remuneration, Nominating, Finance, Audit, Awards, Golf Scramble and Scholarship.

"It is very humbling to be nominated for this award for the second year in a row," Gott said. "It is rewarding to know that members within the chamber feel that I am worthy. I am fortunate to be part of such a wonderful organization."


The first Distinguished Member Award was given in 1959 to Dr. James Felts. Last year's winner was Mindy Reid. Past winners of the Distinguished Member Award can be viewed at www.marionillinois.com/award-winners.

The sponsor of the Distinguished Member Award is Clearwave Communications.