Register Today for These Upcoming Events!
OneAZ Credit Union Brand Celebration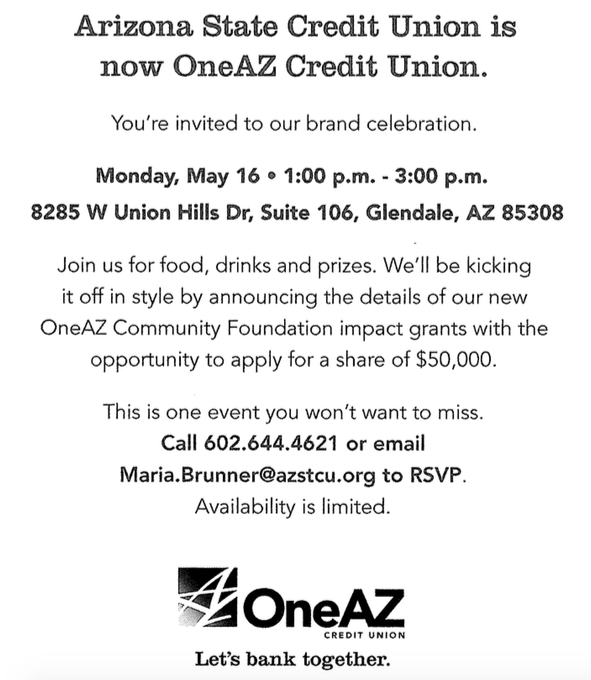 Ribbon Cutting will take place at 1:45 pm.
---
Networking Breakfast
Tuesday, 5/17, 7:30 - 8:45 am
Join the Peoria Chamber for Breakfast at
the Arrowhead Towne Center!
$5 for members, $10 for non-members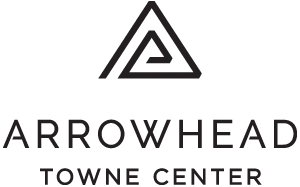 7700 W Arrowhead Towne Center
Glendale, AZ 85308
Click Here to Register for the Networking Breakfast
---
Hot Topics & Lunch
Tuesday, 5/17, 11:30 - 1:00 pm
Topic will be

Winning with Interns Forum


Useful information on how to obtain Interns for
your business.

Presenters from

Arizona State University,
Trine University,
Grand Canyon University, Huntington University,
and the Peoria Unified School District
Lunch will be Sponsored by Papa Murphy's

Free for Chamber members, $15.00 for Non-members
Space is limited, please Register today!
Held at Peoria Chamber Office
Click Here
to Register for the Hot Topics & Lunch
---
Member Orientation
Thursday 5/19, 10:00 - 11:30 am
Learn how to get your money's worth from your Chamber membership.
Bring your laptop and set up your free landing page!
Peoria Chamber Office
16165 N

83rd

Ave Suite 101




Peoria, AZ 85382


Click Here

to RSVP for the Member Orientation
---
Skyline Home Loans
Ribbon Cutting & Open House
Thursday, 5/19, 3:00 - 4:00 pm
Ribbon Cutting will be at 3:00 pm

There will be light refreshments, water, beer, wine, and some snack foods
as well as a raffle and giveaways!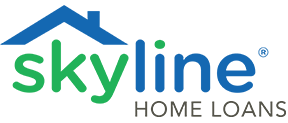 Skyline Home Loans
14050 North 83rd Ave. Suite 250
Peoria, AZ 85381
For more information Click Here
---
Lucidi Distilling Ribbon Cutting
Wednesday, 5/25, 4:30 - 7:00 pm
Ribbon Cutting will be at 5:15
Help us celebrate the brand new
Lucidi Distilling Co. at Fire Station No. 1
with a ribbon cutting and mixer!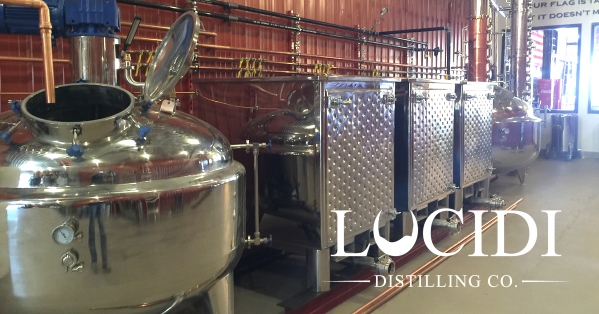 8307 W Washington St
Peoria, AZ 85345
RSVP Here
---
Windmill Suites Mixer
Join us for an exciting and unique mixer as the Peoria Chamber
joins forces with the Surprise Regional Chamber!
May 26, 2016, 5:00 -7:00 pm
Don't miss this opportunity to meet lots of new people!

Food Drinks Door Prizes Photo Booth

Participate in the Superhero theme with a shirt, costume, or any other way and receive an extra drawing ticket!



Windmill Suites


12545 W Bell Rd, Surprise

Register Here