November Luncheon
November Luncheon
Wednesday, November 9th
11:30 - 1:00 pm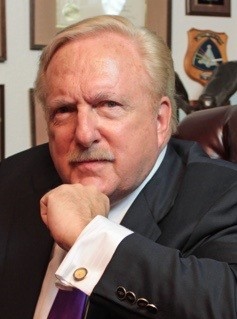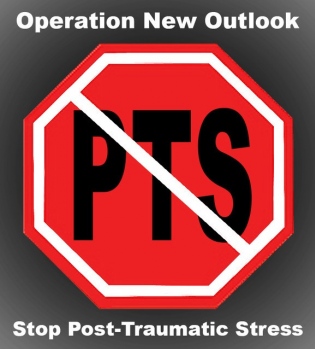 ​Special Guest Speaker: Dr. Barry Goodfield
"Our War Against the
"Unconscious Saboteur" PTSD"
Every day, 20 Unites States veterans
commit suicide, a horribly shocking statistic!
Join us for world renown Dr. Barry Goodfield, Chairman of Operation New Outlook. Hear Dr. Goodfield explain his unique program to help
our veterans with PTS and eradicate Post Traumatic Stress Disorder.

$20 for members, $30 for non-members

Arizona Broadway Theatre
7701 W Paradise Ave, Peoria 85382


Register Here

for the November Luncheon
Veteran's Day Events
Maricopa County Parks Honor Our Veterans
In 2005, the Maricopa County Board of Supervisors issued a formal proclamation resolving that each Veterans Day from that point forward would be observed as Military Service Appreciation Day at all Maricopa County Parks. All active and non-active military personnel are encouraged to visit any of the county's parks and enjoy affordable recreation. The $6 entry fee per carload will be waived for military personnel. Maricopa County Parks in the West Valley: Adobe Dam, Buckeye Hills, Desert Outdoor Center at Lake Pleasant, Lake Pleasant, Estrella Mountain, White Tank Mountain.
In 2016: Friday, November 11
Get More Information: online

Phoenix College Flag Raising and Appreciation Fair
Members of the Marine Corps Honor Guard will perform an early morning flag raising followed by a coffee and doughnut reception inside of the college's Hannelly Center. The Veteran Appreciation Fair at Sophomore Square will include fun, games, and food, as well as several employers on-site who are interested in hiring veterans.
In 2016: Wednesday, November 9
Place: 1202 W Thomas Rd, Phoenix
Starting Time for Event: flag raising at 7:30 a.m.; Fair at noon
Cost: free
Get More Information:

online
Glendale Community College
Glendale Community College honors veterans and commemorates Pearl Harbor with displays, special guest speakers, dedications, and refreshments (while supplies last).
In 2016: Thursday, November 10
Place: 6000 W. Olive Ave., Glendale (Central Mall)
Starting Time for Event: 10 a.m.
Cost: Free
Get More Information:

online
Tribute to Veterans
Free event paying tribute to the sacrifices made by the men and women of the armed forces, along with their families, in serving our country. All five branches of the military are invited to participate. A unique, veteran created piece of art will be unveiled at this year's tribute event. Titled "Brotherhood," the piece was conceptualized, designed, and fabricated by 20 veterans in WHAM Art Association's Art: A Path to Healing program. Veterans attended a professional artist-led class once a month for a year to create the art, which stands as a permanent reminder of the camaraderie that all veterans have for one another. The formal tribute program begins at 3:15 p.m. with the national anthem and the presenting of the colors. Opening remarks will be delivered by Mayor Georgia Lord followed by a keynote address by retired Lieutenant Colonel David Fitzgerald and Dr. Donna Fitzgerald. The day of tribute will feature a variety of ways to honor our Veterans including: Community vendors; Interactive Flag Garden; Military displays; Mobile museum; Patriotic-themed chalk art; Veteran artwork dedication; Youth performances.


Goodyear Ballpark


In 2016: Friday, November 11 from 2 p.m. to 4:30 p.m.
Avondale Veterans Day Fitness Fun Run
A family fun event. Includes a 5K fitness challenge run with boot camp-like obstacles. Boot camp stations could include timed sit-ups and push-ups, ammo can lifts, tire flipping and more, all concluding with an awesome (safe!) grenade toss. After the run, a Warrior's Breakfast, musical entertainment, and more fun. The event concludes by paying our respects to the Veterans in attendance, with dignitary speakers from around the valley. All net proceeds of the run will go directly to the implementation of The West Valley Center for Military & Veteran Success. Breakfast is $5 per person, free for veterans and their families with military identification. Breakfast is also included as part of the registration cost for Fitness Fun Run participants. Run registration is $25 for military, veterans, and those that pre-register online through October 26. Event day registration is $35. Register by October 26 to be guaranteed a free event performance t-shirt and bag of giveaways.
In 2016: Friday, November 11
Place: Estrella Mountain Community College
Starting Time for Event: 7 a.m. check in, 8 a.m. run
Get More Information:

online
Veterans Day Celebration in Surprise
To honor of our veterans and salute to those who are currently serving in our armed forces. Pancake Breakfast ($4 per meal) starts at 7 a.m. and is sponsored and catered by Nick's Diner. It is followed by the Veterans Day Parade at 9:30 a.m.
In 2016: Friday, November 11
Place: Surprise Recreation Campus (

map

)
Get More Information:

online
Glendale's Veterans Day Ceremony
The City of Glendale and the Glendale Chamber of Commerce Military & Veterans Affairs Committee invite the public to attend the 14th annual Veterans Day Ceremony. The ceremony will begin inside the library auditorium with special keynote speaker, Chief Master Sergeant John Sawyer of the 56th Operations Group at Luke Air Force Base. Following the keynote speaker, the ceremony will continue outside on the lawn of the library, adjacent to the Glendale Veterans Memorial, and include a flag raising, with an American flag, an Arizona State flag and a POW/MIA flag. Commissioned by the Glendale Public Art Program with major funding through the city's 1 percent for Art Fund, artist Joe Tyler's memorial is officially titled "For Every Drop of Blood—For Every Life Devoted." In addition, members of the Disabled American Veterans Auxiliary will offer balloons for attendees to release at the conclusion of the event with a special note attached in honor of Arizona's service men and women. This event is free and open to the public. Light refreshments will be provided, while supplies last. Please note that the Glendale Main Library itself will be closed for the holiday, although the auditorium wing will be open for this event. Note: the Glendale Main Library itself will be closed for the holiday, although the auditorium wing will be open for this event.
In 2016: Wednesday, November 11 at 9 a.m.
Place:

Glendale Main Library


Get More Information:

online