The Peoria Chamber of Commerce is proud to host the 2017 State of the City Luncheon on behalf of City of Peoria Mayor Cathy Carlat.
Please click on the Save the Date for complete event details.
Your invitation will follow shortly.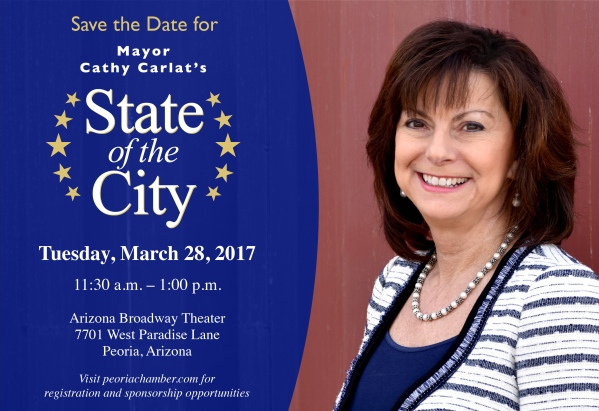 Sponsorship Information
This year Mayor Carlat has selected the Peoria Sunset Lions Club as beneficiaries from the proceeds of this event!