Register Today for These Upcoming Chamber Events!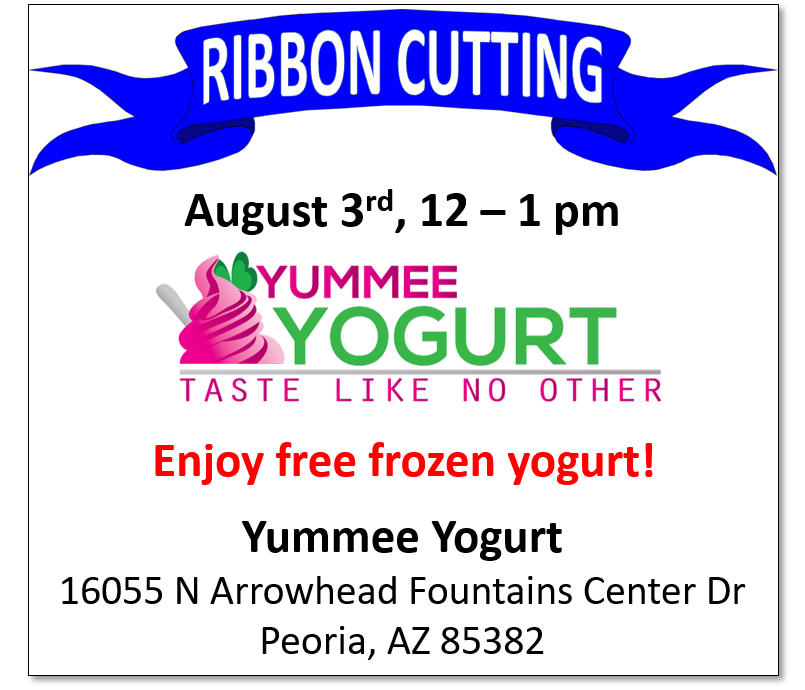 RSVP HERE FOR THIS EVENT
---

Friday, August 4th
8:15 am - 9:30 am
Please join us for our next exciting meeting! Our group has a lot
of fun getting to know each other and learning how we can
help each other grow!
Guest Speaker:
Susan Moody & Leeanne Gardner

August Breakfast Sponsor:

Bring a friend!
RSVP HERE FOR THIS MEETING
---

Tuesday, August 8th
5:30 - 6:30 pm
Come meet your community and Chamber members:
Every 2nd Tuesday at 5:30 PM and learn about what is
happening at the Peoria Chamber of Commerce.
You do NOT need to be a member of the Chamber

The Haymaker Restaurant
24762 N Lake Pleasant Pkwy
Peoria, AZ 85383
RSVP HERE FOR THIS EVENT
Community Events

Learn & Launch- Prevent Costly HR Mistakes​
Tuesday, August 8th 11:30 am - 1:00 pm
Speaker: Rosemary Rulka, Rulka HR Consulting
"What You Don't Know About HR Can Cost You $$"
Learn the basics about Employment-at-Will, Offer Letters, Employee Files, The latest update on I-9s, Required Posters, and Employee Handbooks.
Speaker will be available for questions.
The mission of this Learn and Launch is two fold: 1) to provide business owners with practical tips and tools to help create and launch a sustainable business AND 2) the 4th Tuesday,( if requested), to provide speakers an opportunity to share their business expertise and receive some constructive feedback to help perfect their presentation skills through our Positively Powerful Presentation Program.
StarshineAZ
6801 N Glen Harbor Blvd.
2ND FLOOR MEETING ROOM - Suite 201
Glendale, AZ 85307

Click here for more information or to register

---