A Rare Opportunity
Please join us for the grand opening of the new
TYR Tactical World Headquarters
Tuesday, September 26 9 am - 4 pm
Ribbon Cutting Ceremony at 10 am
"At TYR Tactical, we set out to revolutionize tactical equipment for the Next Generation Warrior™. At our state-of-the-art facility in Peoria Arizona, we've assembled an elite team of scientists, designers, and sewing professionals. We are fully committed to advancing the performance of the men and women serving our country.

The utilization of state-of-the-art textiles, along with extensive field testing, has culminated in the creation of many new products. As an industry leader in the
United States and now in Canada, TYR Tactical® vows to remain committed to upholding the highest standards of quality and integrity, while proudly being able to provide you with 100% US and Canadian-Made products."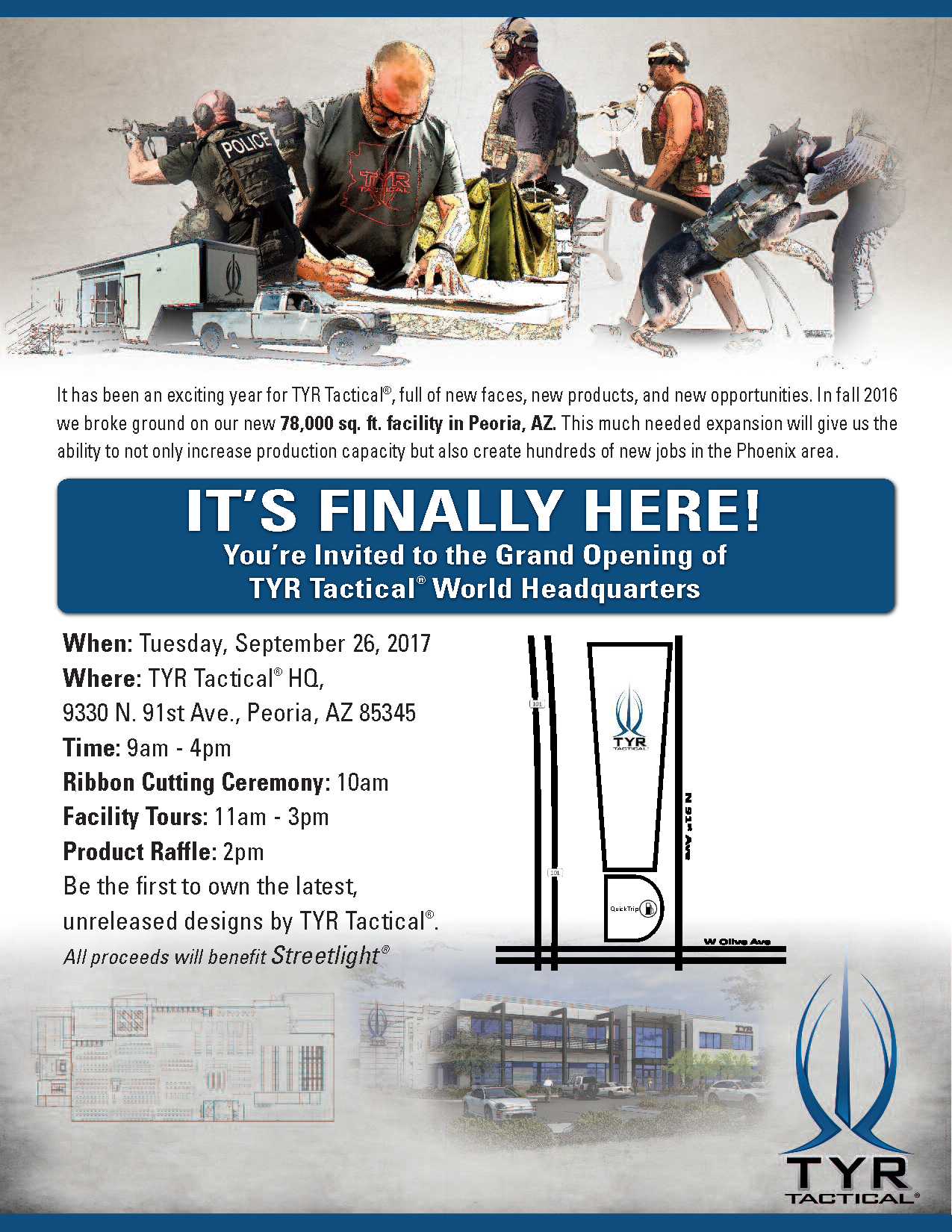 CLICK HERE TO RSVP OR FOR MORE INFORMATION