Join Us for Our First Networking Meeting of the Year!

Co-Hosted By:




Friday, January 5th

8:15 am - 9:30 am

Please join us for our next exciting meeting! Our group has a lot of fun getting to know each other and learning how we can help each other grow!

Guest Speaker:

Linda Burridge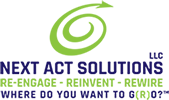 Breakfast sponsored by:
Jeannie Bolger

FREE for members!
$10 for future members!
Peoria Chamber Office
8385 W Mariners Way
Peoria, AZ 85382
PLEASE RSVP HERE FOR THIS MEETING