May Peoria Chamber
Women 4 Women Meeting

Let's learn how to organize our business and life
in this
exciting meeting with Ask Aisi!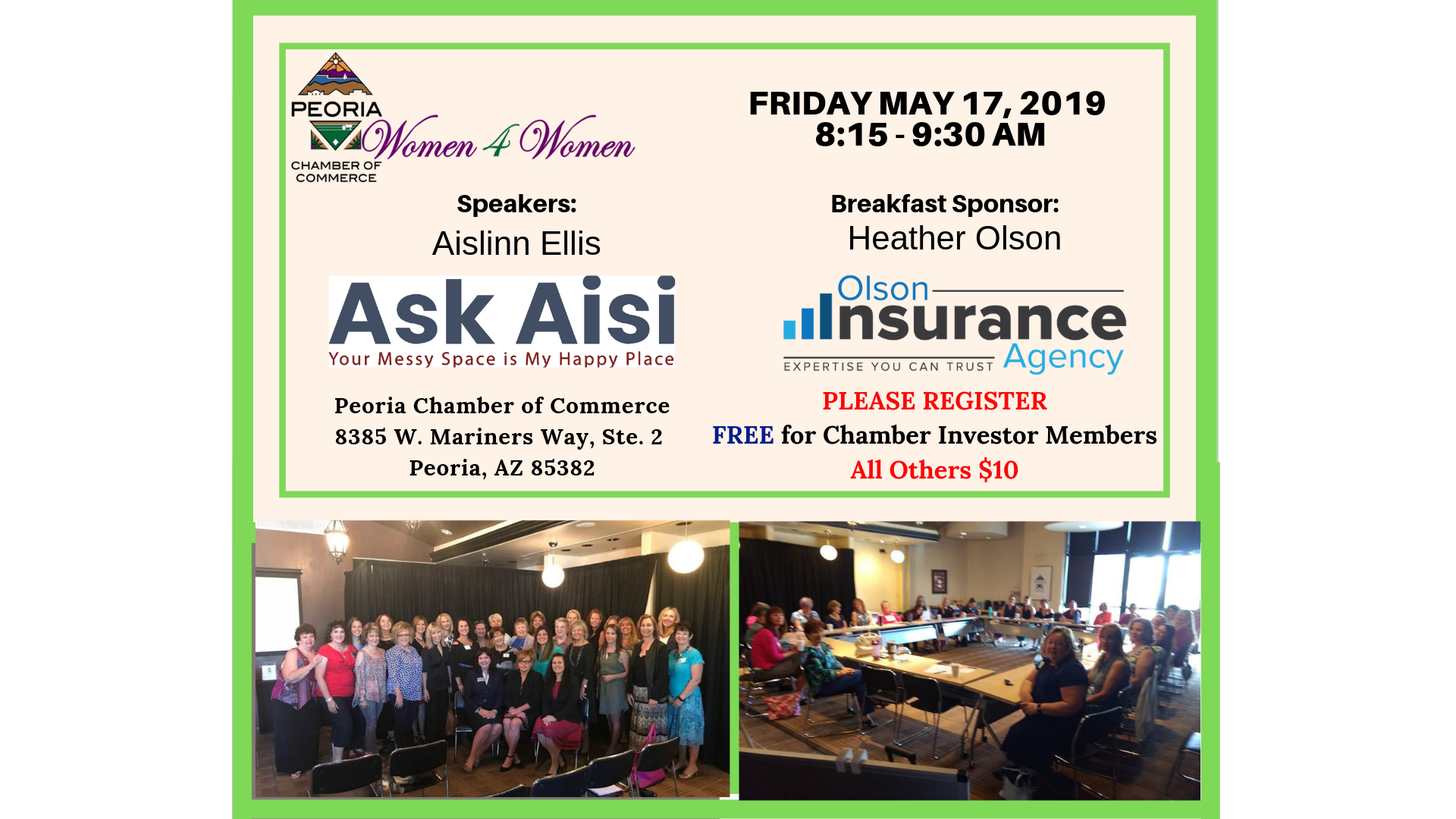 IT IS VERY IMPORTANT THAT YOU REGISTER!!!!
Please join us for our next exciting meeting! Our group has a lot of fun getting to know each other and learning how we can help each other grow!