This meeting will be held in the same room next door to the Peoria Chamber.
New location will be announced August 16, 2019!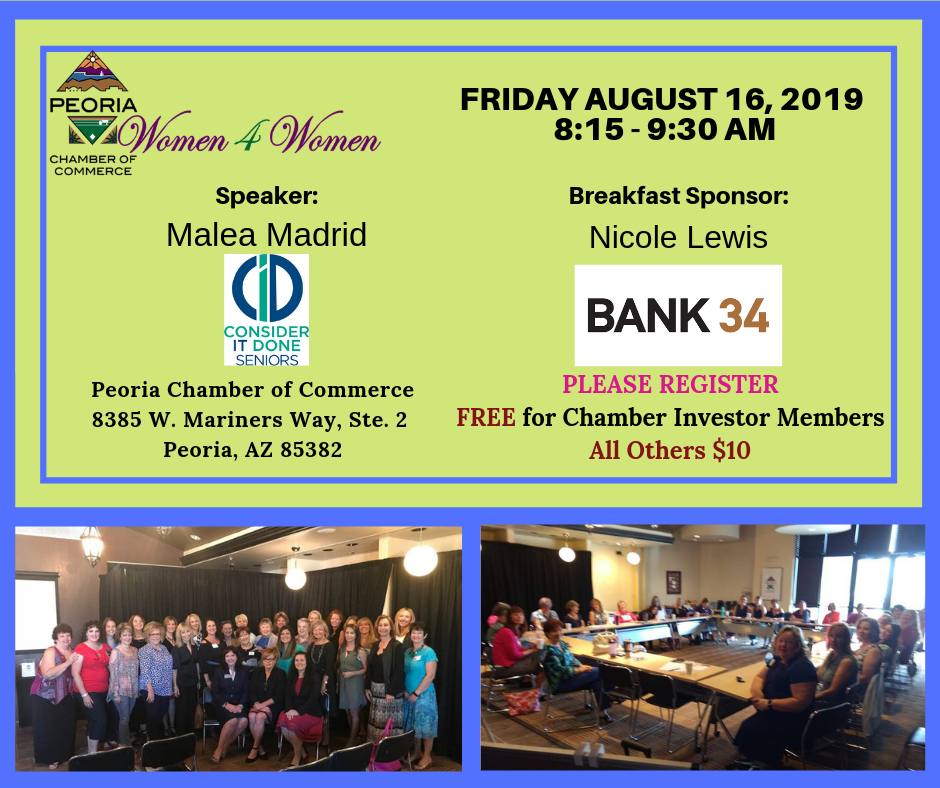 This will be JoAnn's last day
I have taken a position in Chandler near home.
Will MISS everyone especially this group!
IT IS VERY IMPORTANT THAT YOU REGISTER!!!!
Don't miss our next exciting meeting! Our group has a lot of fun getting to know each other and learning how we can help each other grow!