Women 4 Women Reminder - 12/20/19
Join us for this very special event at Arrowhead Valley Retirement Resort as we welcome Senator Sine Kerr!

Learn about how the women leaders in Arizona politics are embracing the large numbers of women starting businesses in AZ and how they can support us. Hear about important changes or updates affecting small businesses.

Join our growing group of women that are committed to making a
difference for each other, our businesses and our communities.

FREE for Peoria Chamber members, $10 for non members.
Light breakfast provided.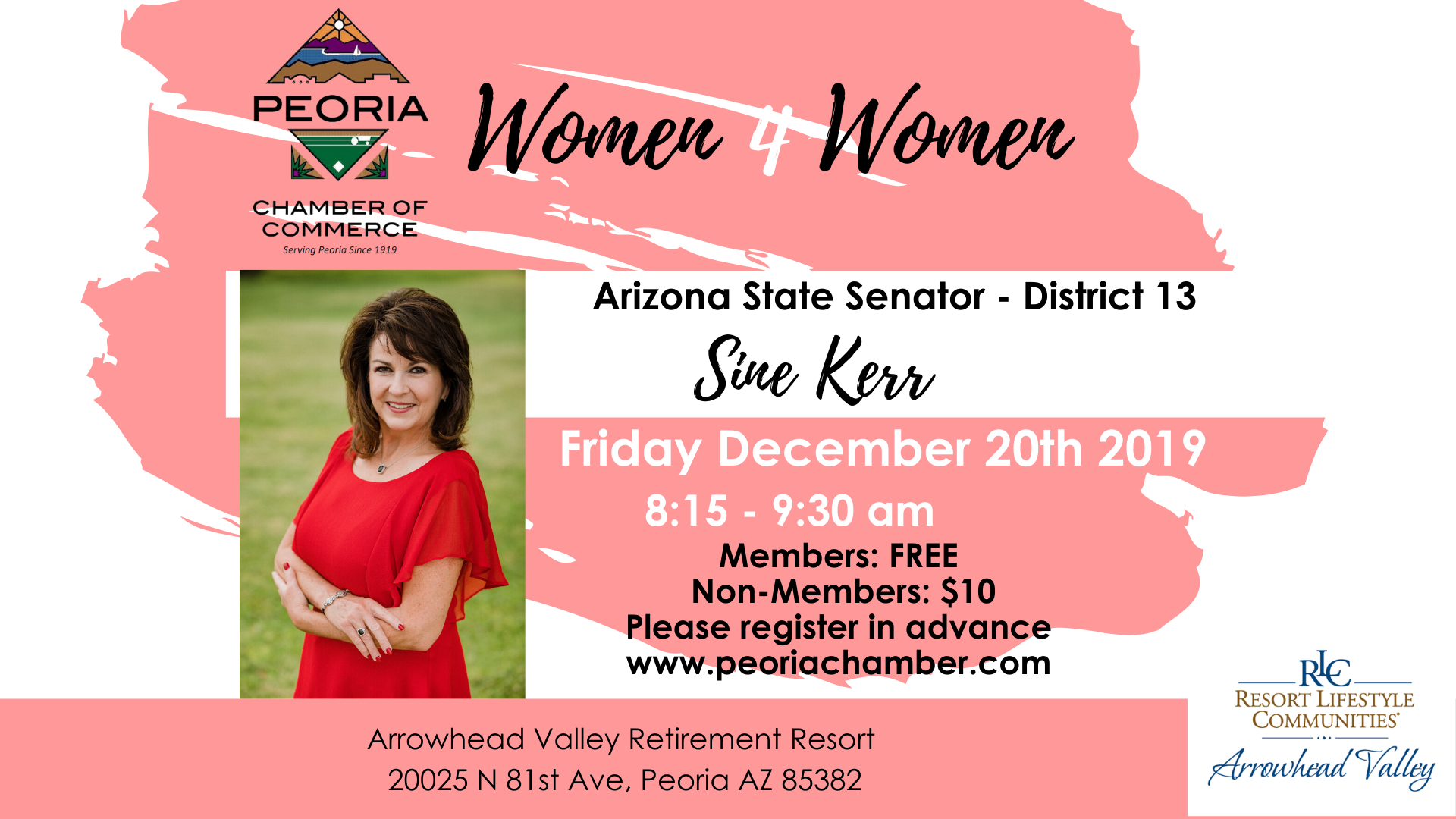 REGISTER HERE