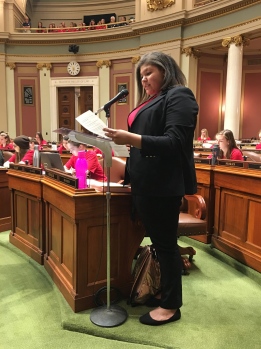 Our August Lunch & Learn will feature 2 speakers with a focus on Citizenship. Kiana will be sharing her experience in the American Legion Auxiliary Girls State program. This program
Develops leadership and pride in American citizens.
Educates citizens about our system of government.
Instills a greater understanding of American traditions.
Stimulates a desire to maintain our democratic government processes within our republic.
Sponsored by the American Legion Auxiliary Unit 566 and the Quad Area Chamber, Hailey Herzig and Kiana Coleman-Woods both seniors at Centennial Schools were able to participate.
Dean Goldberg, Council member serves on the Complete Count Point Census Committee for the City of Circle Pines. He will be talking about:
Why the Census is Important
How Census reporting impacts you and your business
The process that will be used to complete the Census
You can learn more about Dean from his Fox 9 Newscast
Here.
Register for the
Lunch & Learn Here
.