We'd like to give a very special thank you to all of the 2019 Kaolin Festival Sponsors!

These generous Sponsors are who make the Kaolin Festival so great and ensure that this Washington County tradition stays alive and thriving for years to come!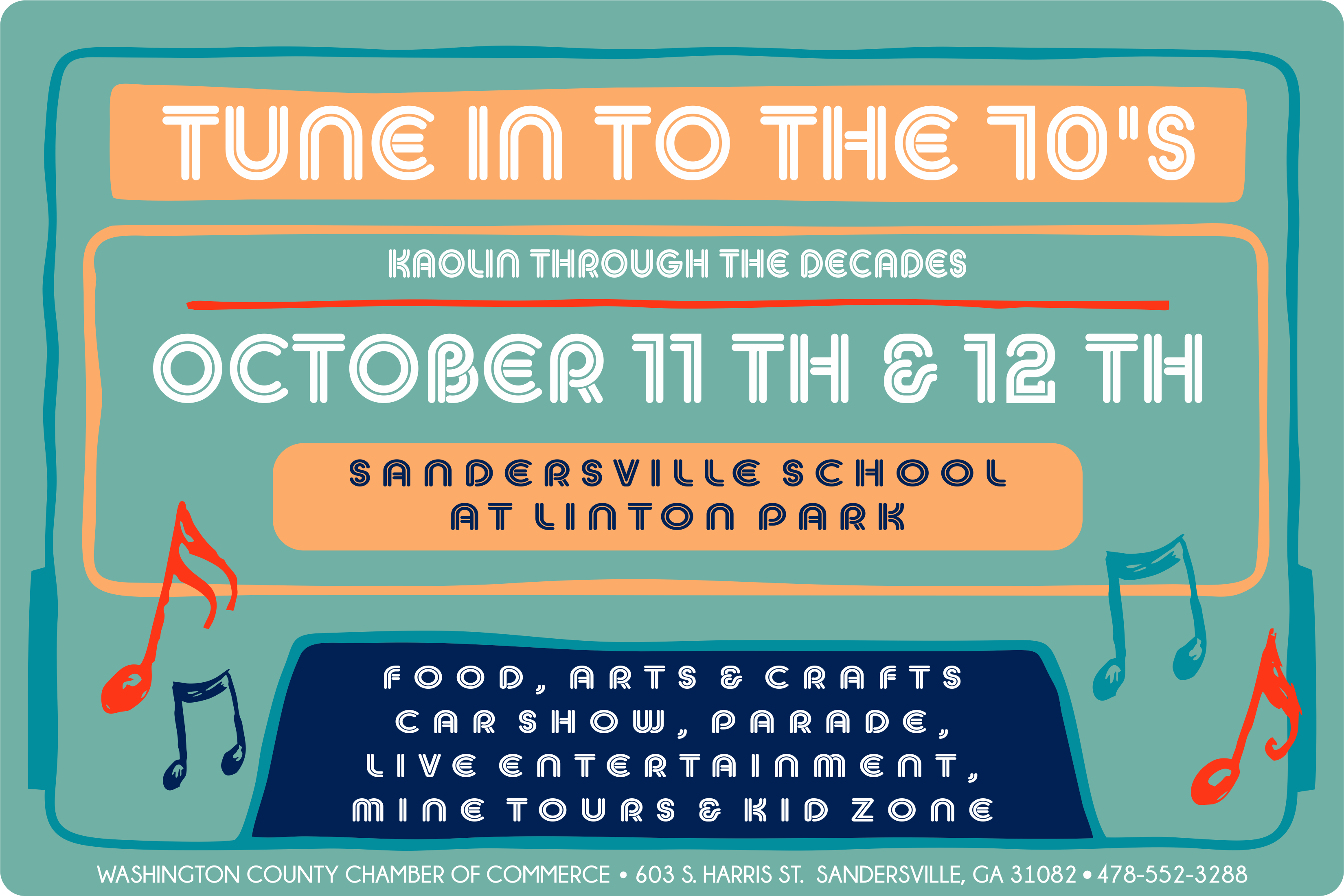 Kaolin Festival Presenters
Burgess Pigment Company
Imerys Performance Minerals
City of Sandersville
The Sandersville Georgian
Washington County Board of Commissioners
Platinum Sponsors
Breaking Free
Citizens Bank of the South
Development Authority of Washington County
Dominion Resources
Sandersville School Building Authority
Technidyne Corporation
Thiele Kaolin Company
WACO 100
Gold Sponsors
B-H Transfer Co.
Fraser Roofing
Frederica Acres
Friends of Tommy Smith
Georgia Military College
Howard Sheppard, Inc.
Moreland Altobelli Associates LLC
Pineland Communications
Raymond Pounds Tree Services
Sandersville Railroad Co.
George D. Warthen Bank
Trojan Battery
Washington EMC
Silver Sponsors
Bob West Landscape
Sammons Insurance
ABC Women's Clinic
Bronze Sponsors
AgGeorgia Farm Credit, American Railcar Industries, BASF,
Bulk Chemical Services, C&H Paving, Central Fence Co.,
The Dairylane, Georgia Power, Helton Electrical Services,
Jet Food Stores, John Dana, Maricela's Mexican Grill,
Queensborough National Bank & Trust, Quik Mart of Tennille, Rainey Oil Co.,
Sandersville Builders Supply, Sandersville Rotary Club,
Southeastern Performance Minerals, Sweat & Associates,
The Law Offices of Howard & Davis, Town & Country Real Estate,
WACO Collision Repair, Wiley Home Center, Smile Doctors,
Community Health Care System
Friends of the Festival
AGrowStar, B&D True Value, Barker & Associates Land Surveyors,
Blacks Insurance Agency, Edward Burton, Franklin Propane Gas,
Herb's Fish Place, Heritage Inn of Sandersville, Hodges Land & Timber,
May-Smith Service, Moye's Insurance: A Dohery, Duggan, Hart, & Tiernan Co.,
NB&PW Club, Polly & Wendell Tompkins, Quick Loans of Washington County,
Sandersville Veterinary Clinic, Shear Perfection, State Farm,
Tennille Assisted Living, Twin City Auto Parts, Twin City Country Club,
Wright & Wright P.C. CPA's, Pilot Club of Washington County,
The Guild of Washington County