Contact Info
Yellow Lotus
Tara Pelletier
41836 W Hillman Dr
Maricopa, AZ 85138
Phone: 520-213-4409
Text the word: YELLOWLOTUS To: 72727
Website:
www.yellowlotusevents.com
Photo Tour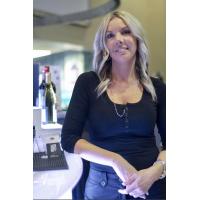 Hours of Operation
Always Open
About Us
Our team of expert mixologists posess the skills and years of experience needed to ensure your next party is a huge success. We will guide you through the process of exactly what to purchase for the drink menu you have selected, provide you with a complete shopping list and you also have the option to hire us to do your shopping for you!

We make the entire process of having a full-time bar staff at your upcoming event as easy and stress-free as possible. You can count on Yellow Lotus to deliver exceptional service, guaranteed!

The bar is always the gathering point for any party. We will provide a service that far exceeds your expectations.

We also offer The Magic Mirror Photo Booth, to capture memories and provide entertainment at your special event. This amazing machine will really set you apart and leave your guests with an experience they will be talking about to everyone!