Contact Info
The Image Flow
Stuart Schwartz
328 Sir Francis Drake Blvd.
San Anselmo, CA 94960
Phone: 415-388-3569
Contact Form
Website:
www.theimageflow.com
Photo Tour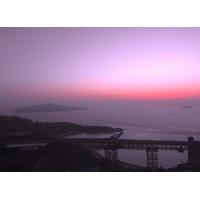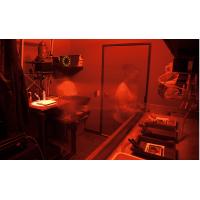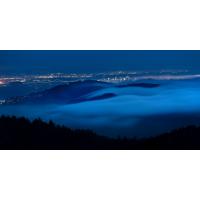 Hours of Operation
Mon - Fri: 10AM to 6PM
Saturday-Sunday: Closed
About Us
In addition to our workshops and lectures with renowned photographers, we specialize in retouching, fine art reproduction and custom exhibition quality printing. Our expansive Mill Valley location (10 minutes north of San Francisco) features a curated gallery space, an 800-square-foot rental studio, as well as rental darkrooms for traditional and alternative print processing.
Stuart Schwartz
Owner & Instructor
Stuart Schwartz opened The Image Flow in 2008 after realizing the need for photography classes and high quality photographic printing north of the Golden Gate. The new space has enabled him to broaden his vision for The Image Flow to include additional class space, more printing equipment, and a rental studio.
After graduating from Art Center in 1979, Stuart spent about 35 years working as an advertising photographer in the U.S. and Europe. Stuart has extensive experience behind every format camera and photographic situation and has worked in the studio, on location and with all sizes of productions.
Stuart runs the show, teaches classes, helps inspire clients and students and is available for consultation.
see his work: www.stuartschwartz.com

Chrysta Giffen
Digital Imaging Expert & Instructor
Chrysta Giffen earned her BFA at the University of the Arts in Philadelphia and her MFA at San Jose State University, and has more than 12 years experience in the photography industry primarily as a digital retoucher. Her client list includes Nike, Disney, Sephora, Discovery Channel, Showtime, New York Magazine,Wired, and the California Academy of Sciences. She is also an experienced educator, curator, and fine art photographer. Chrysta teaches workshops at The Image Flow, works one-on-one with clients on digital retouching and printing projects, and curates exhibitions.
See her work: giffendigital.com

Nathan Lomas
Digital Imaging Expert & Instructor
Nathan Lomas hails from Buffalo, NY. He developed his passion photography at the tender age of five when his father gave him a Ricoh camera. He has a BFA from the College of Creative Studies in Detroit and an MFA in Imaging Arts from the Rochester Institute of Technology in New York. He is an adjunct professor at the Academy of Art in San Francisco, owns his own photo studio in Alameda where he specializes in 19th century tintype photography, and at The Image Flow, works with digital restoration, film scanning, and printing, as well as teaching workshops and working one-on-one with clients.
See his work: nathanlomas.com

Barbara Bowman
Outreach
After receiving a BA of Fine Arts and Photography, Barbara concentrated on the marketing aspect of the medium. She worked with commercial photographers in various aspects of the advertising world, from studio manager to photographers' rep. You can find Barbara at The Flow a few days a week, working on photographic and program outreach.

Anton Belov
Administrative Assistant