ATTRACTING & RETAINING TALENT TO O'FALLON
2019 THRIVE MAGAZINE
(formerly known as GROW)
Because of your support for the O'Fallon Chamber of Commerce, we wanted to make sure you know about our strategy to market the region to effectively develop and retain local talent and ensure continued business investment.
In
continuous
expansion of our digital marketing efforts, we work with Livability Media to promote O'Fallon online, in print and via social media.

The key elements of this strategy are:
Dedicated pages about our region on Livability.com, which reaches more than 11 million visitors a year.
Digital content optimized for all devices - including mobile - with social promotion campaigns to draw attention to that content.
The annual THRIVE Top Industry Opportunities O'Fallon magazine, a top-quality publication sharing local job opportunities to attract and retain talent.
A robust digital version of the magazine in a format that can be shared via links, email or social media.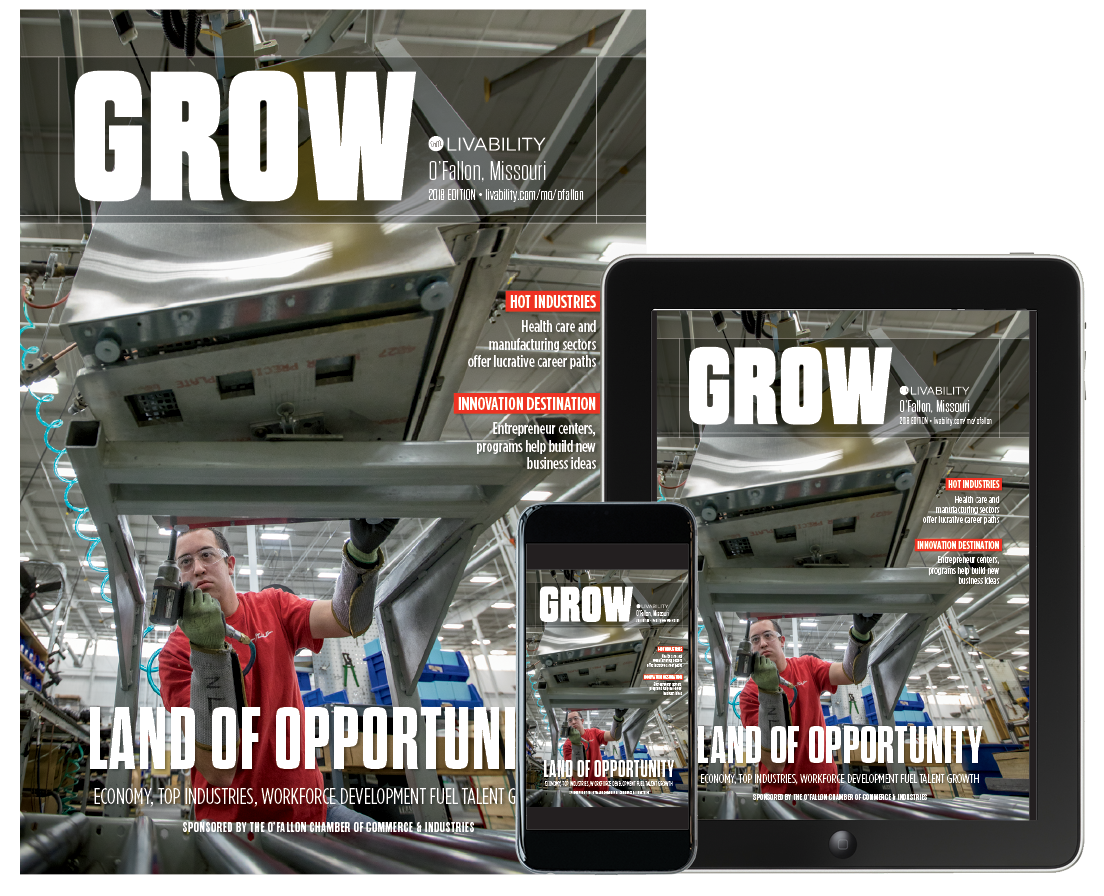 Our Livability Media representative, Lynn Blair, will contact you soon to discuss how your business can participate in this program and gain year-round exposure to a vital target audience. Contact Lynn directly by email at lblair@livmedia.com or phone 615-771-5550.

As always, we appreciate your support!