2020 Board of Directors
Applications Now Open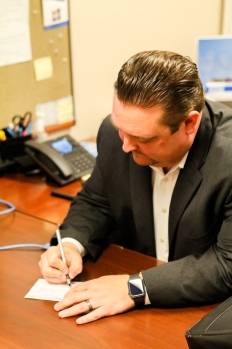 Are you interested in serving as a leader with the O'Fallon Chamber of Commerce, helping to make strategic organizational decisions and ensure fiscal responsibility? Then you should apply to sit as a Board of Director! Applications are now open for our 2020 Board of Directors open positions.

Here are some responsibilities to note about our Board of Directors:
Our Board of Directors are responsible for the government and policy-making responsibilities of the O'Fallon Chamber, as well as being responsible for its finances, property and directing its affairs.
Directors on the Board attend monthly meetings held on the third Tuesday of every month (with a few exceptions) and cannot miss more than three meetings in a year.
Directors on the Board vote for Executive Committee members and future Chairs for the organization.
All Directors on the Board must be members in good standing, and members of the O'Fallon Chamber for at least one full year, prior to sitting on the Board.
We love our Board and the hard work they put into making this organization reliable, long-standing and proactive to the needs of our business community.
APPLICATION FOUND HERE
Complete the application and submit it to KDuck@OFallonChamber.org before Friday, October 25.