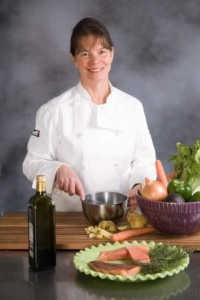 Meet Cynthia Burke – inspired owner of Cynthia's, OF Course
I have been in the kitchen from a very early age, either observing my Grand'Mere cooking French cuisine or my father creating cakes, stews and incredible Sunday Brunches. I have always loved the comfort, warmth and smells of the kitchen.
Upon graduating from High School, I studied under various chefs, culinary schools and restaurants with the goal of one day opening my own business.
I studied the Escoffier method of cooking in 1974-1976 under Michelle Deville (a French Chef) and owner of Deville's in Des Moines, WA and on Capital Hill. I also studied under a Swiss/German chef while working at The Seattle Tennis Club. Working at Ray's Boathouse in the late 70's in the kitchen, I started from the ground floor in the kitchen and worked my way from Prep Cook to working on the line – sauté and grill person. The restaurant frequently put out 450 dinners in a 4 to 5 hour period. I learned to be organized and efficient very quickly.
I then moved on to the Seattle Tennis Club with the emphasis on banquet catering and brunches. I studied and worked with many European trained chefs and felt inspired to absorb all I could while employed with the company. In 1984 I created - Cynthia's Lincoln Park Deli in West Seattle near Lincoln Park. As owner and operator for 5 years, I gained a vast amount of knowledge in running a business, customer service and added greatly to my food service skills. Moving to Maui in 1990, I soon opened The Courtyard Deli which was located in Upcountry Maui. A full service restaurant and catering operation, the deli won "Best on Maui" for 3 years consecutively. Again my skills in the hospitality and food service were challenged and improved upon. I find that I hold a talent for innovative and creative cooking while exercising the classic methods and basic skills learned through study and practical application over the many years in this area. Food is a very personal experience and I approach my cooking in this manner.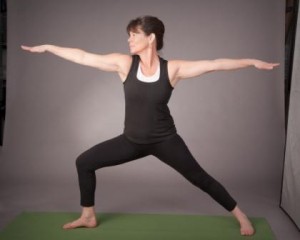 Presently I am catering throughout the San Juan Islands, teaching Yoga at the local health club as well as working as the Administrative Assistant for my husband's business as well as my own.