Contact Info
The Martin News
Lynn Meeks Manley
PO Box 5003
Sylvester, GA 31791
Phone: 229-272-4356
Contact Form
Text the word: MARTIN.NEWS To: 72727
Website:
www.themartinnews.org
Photo Tour
Fundraisers We Support
Best Friends Humane Society
Phoebe Worth Lights of Love
Worth County Cancer Coalition
Men United, Inc
Worth County Primary School
Worth County Elementary School
Worth County Middle School
Worth County High School
Georgia Cyber Academy
Going Green Commitments
We are Going Green by collecting all plastic containers and donating them to the Environmental Club at WCMS. We are also part of the Adopt A Street program with the City of Sylvester.
Hours of Operation
Monday - Friday 8am-5pm

On call 24 hours a day, 7 days a week. The above are the office hours for The Martin News but we always take your call or return your message. Feel free to contact us anytime.
About Us
---
The Martin News provides all your positive news for Sylvester, Worth County, and surrounding counties. Being involved in the community is very important to The Martin News and we want to make sure our community is covered in the weekly publication. We also work with organizations for fundraising projects on being able to give back to the community.
---
Page Design By: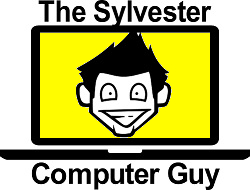 Mission Statement
To spread nothing but the GREAT news of our community.
Our Guarantee
We are a weekly news source that provides printed editions, email version and web site publication of The Martin News. We cover only the great news of Sylvester, Worth County and surrounding counties. There is so much that is happening in and around of community that has a positive outlook on life and we are sure to cover it. Thank you all for your support!