Direct Mail Marketing
Why Companies Shouldn't Shy Away from Direct Mail Marketing
There's an old marketing tactic that tech-savvy startups are using to reach out to both potential and existing customers. It's time-tested, and in the days of flooded email inboxes and crowded social media feeds, it can be remarkably effective.
It's direct mail marketing.
There was a time when direct mail was (prematurely) thought to be a thing of the past. Savvy business people soon realized that it would retain its place as an effective marketing tool. Consumer habits are dynamic and cyclical. Social media feeds and email inboxes can be inexpensive and effective places to market products, but it's a crowded field. Furthermore, there are some things that only direct mail can deliver.
Today, new and growing companies like Casper, Harry's and Glossier are implementing direct mail marketing strategies because of direct mail's own inherent effectiveness and as a response to the shortcomings of email marketing strategies. Everyone's inbox is crowded with an array of ads, news and spam that makes filtering a priority, and users have a tendency to pare down their inboxes, deleting far more content than they actually read.
The opposite could be true with direct mail.
Simply put, almost all businesses use email marketing. But that's where email marketing falls short: Customers don't have the time or interest to sort through everything they're sent. Most unsolicited emails aren't even opened. They're relegated to the spam folder and forgotten about.
That's not the case with physical advertisements and brochures sent straight to a customer or client's mailbox. A well-designed physical document won't be lost in a sea of clutter, but rather reviewed and appreciated by its receiver. It's more likely to stick around on a coffee table or refrigerator as well.
Direct mail ads and invitations are simply more memorable. Proactive Marketing, a UK-based marketing firm, advises that
75% of people can recall a brand after receiving direct mail from that brand
, compared to just 44% of people who'd received only an email.
It's clear that a large reason for direct mail's effectiveness is due to the waning effectiveness of email marketing, but it's important to recognize direct mail's own inherent strengths as well. Direct mail allows for more specified marketing tactics by targeting potential customers by demographics like age, family size, geographic location and the like. Content-driven formulas utilized by email or social media strategies can't be as fine-tuned. Direct mail allows businesses to target prospective customers more effectively, helping to avoid waste of resources and increase ROI.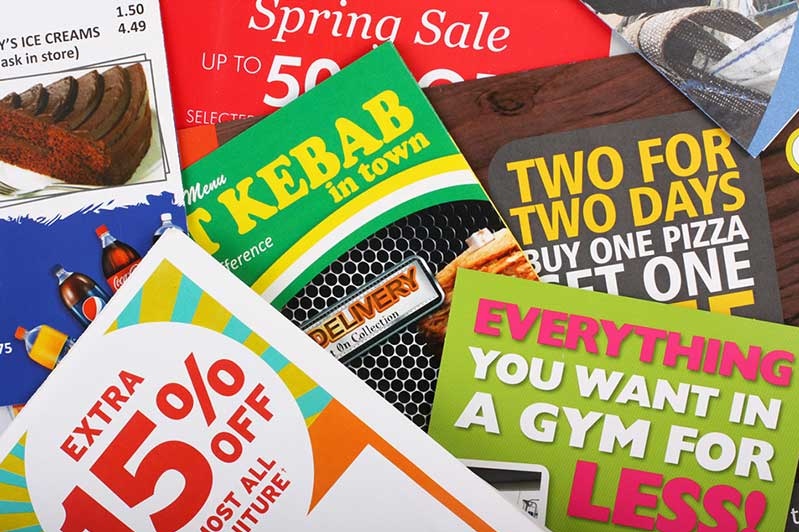 Additionally, direct mail boasts certain "intangibles" that email simply can't. Emails don't have the staying power that well-designed direct mail ads have, and they don't have the personal touch either. As a customer, what would make you feel more valued – an email you can imagine thousands of other strangers receiving, or a clean, well-designed postcard or brochure that you can hold in your hand, or stick on your refrigerator? That's why working with a company who specializes in this type of media will help you stans out.
U.S. Press direct mail marketing experts
can help you craft the perfect campaign that will end up on the refrigerator instead of junk.
The numbers back it up. Somewhat predictably, research indicates that individuals 65 and older are more responsive to direct mail, but so are those in the 18-34 age bracket. According to Forbes,
direct mail marketing performs particularly well with millennials
. That's a large and active consumer base that will remain in the market for years to come. Their preference makes a strong argument for direct mail marketing strategies.
Direct mail marketing is well worth investing in. Those who haven't experienced its benefits might be reluctant to do so due to concerns over increased spending for a direct mail campaign. However, a report from Data Marketing News indicates that due to its overall effectiveness in generating responses (about 4.4% response rate for direct mail, compared to .12% for email) and inciting customer action, direct mail marketing campaigns
generally boast a higher ROI
than marketing through digital platforms.
Ultimately, direct mail has shown that it still plays an important role for businesses in the digital age. In a time of flooded inboxes, crowded feeds and a seemingly-constant stream of information, direct mail offers both a change of pace and a candid familiarity in communicating with existing or potential customers, and research data backs up its effectiveness. Direct mail continues to stand the test of time, and for businesses in 2019, direct mail marketing strategies simply make sense.