Pearl & Shadow Healing Together
I am Pearl Johnstone, owner of Professional Pet Room & Groom. I am in a position of not being able to work for a month because of surgery on my left arm. I needed to give my healing time extra purpose, and gain experience using our new Thera-Clean bathing system.

With the help of Dr. Nancy Brandt, DVM, I found a family with a cocker spaniel named "Shadow". Shadow has severe skin problems. I am donating my time, boarding & Thera-Clean baths to Shadow. The Thera-Clean will remove build-up of oils on the skin and debride the flakey skin and scabbing so her veterinary treatments can penetrate deeper into her pores. Shadow will be staying with us at our boarding facility and having Thera-Clean baths every three days.

I will be sharing her progress with Thera-Clean baths by pictures and some observations through the Boulder City Chamber of Commerce.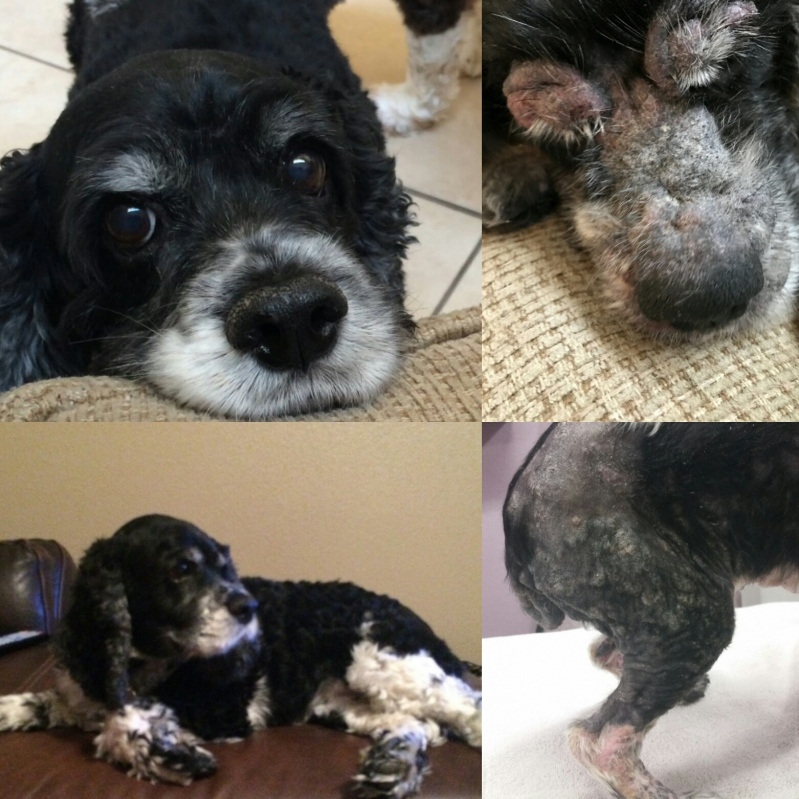 After Shadows 5th bath on 2/12/17.

When dealing with mother nature you never know what might happen. Shadow had finished some of her medications in the days previous to 2/13/17 she relapsed pustules started forming and erupting forming new scabs on her skin. 2/14/17 I took her to Dr. N Brandt she was put back on some of her old medication and new added. The Coconut oil rinse that was being used has now been discontinued and besides her 10 minute Thieves bath we started spraying her with Thieves 4 times a day.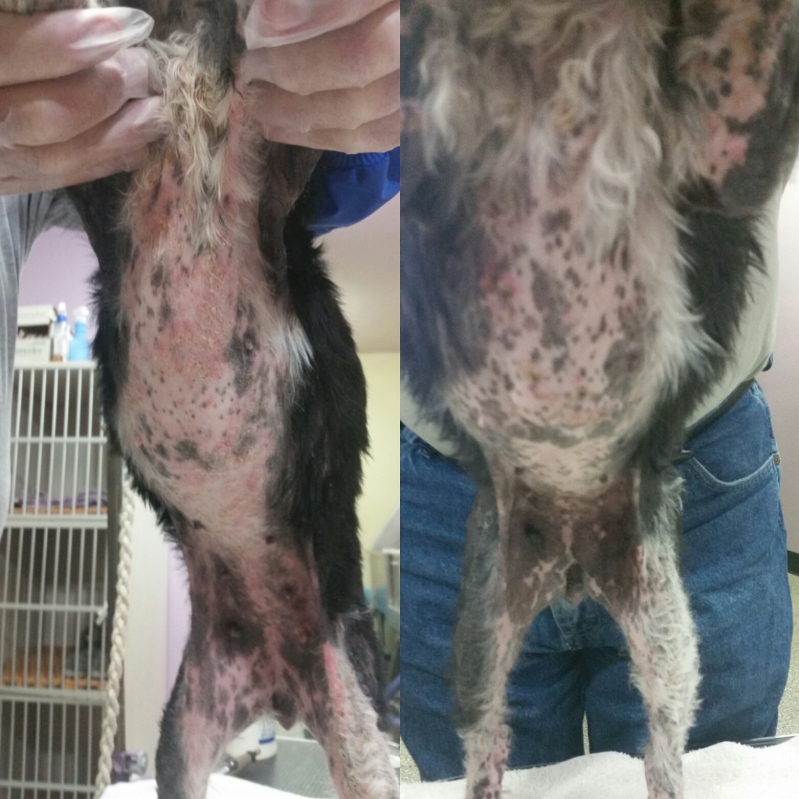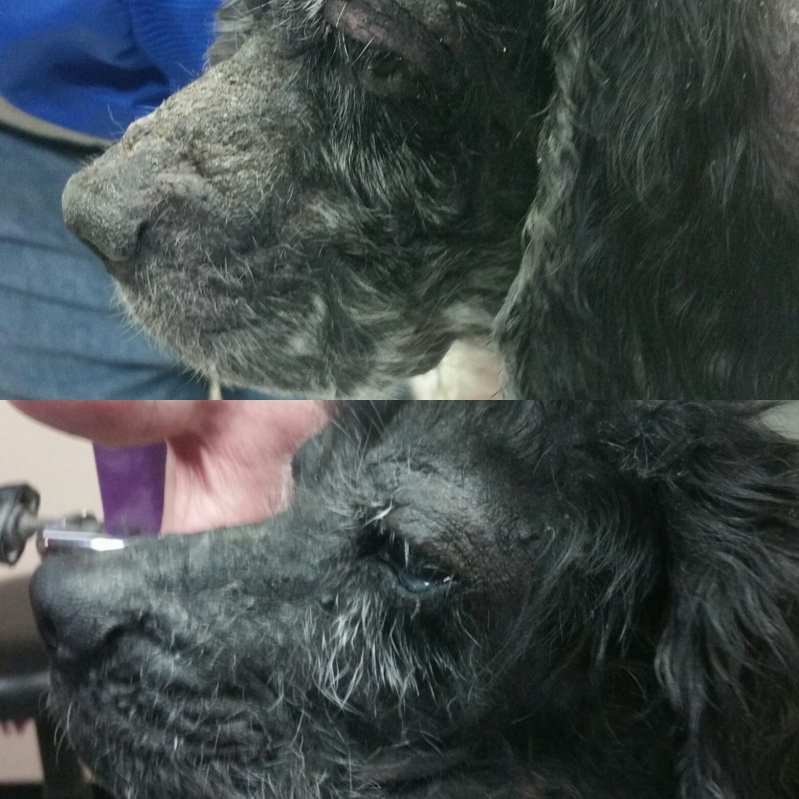 These pictures were taken before her 13th bath. I am very excited to see the results. Not only is Shadow feeling and looking better, I am fully healed from surgery . Pearl at Professional Pet
For Q&A check us out on FaceBook @professionalpet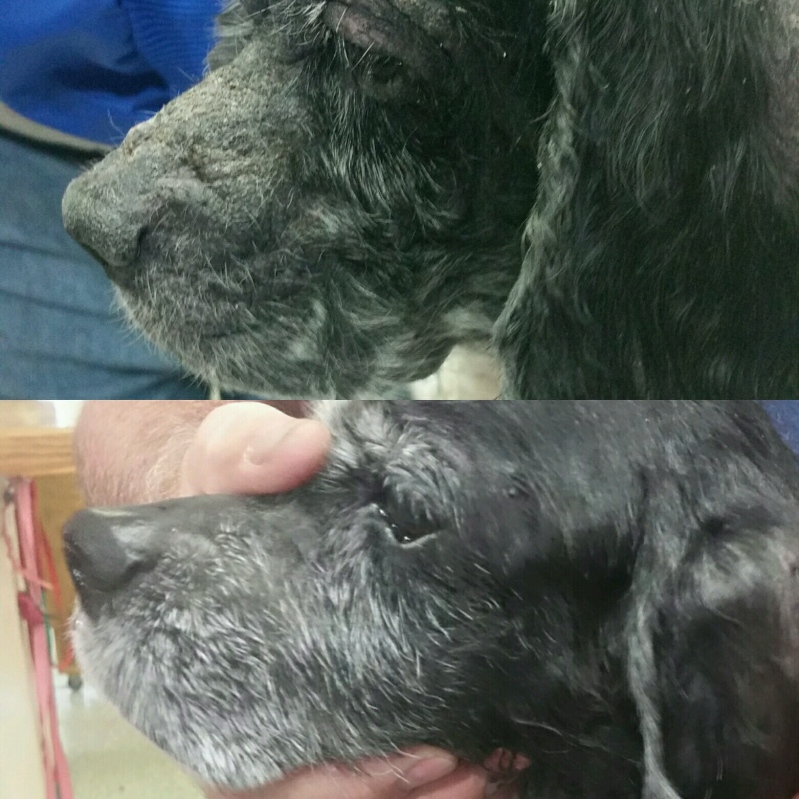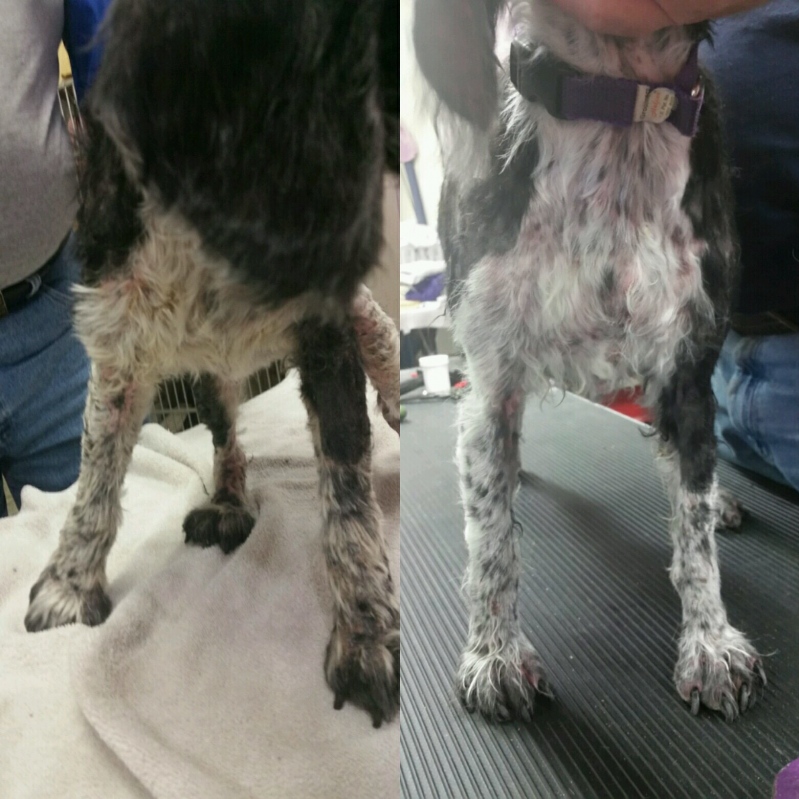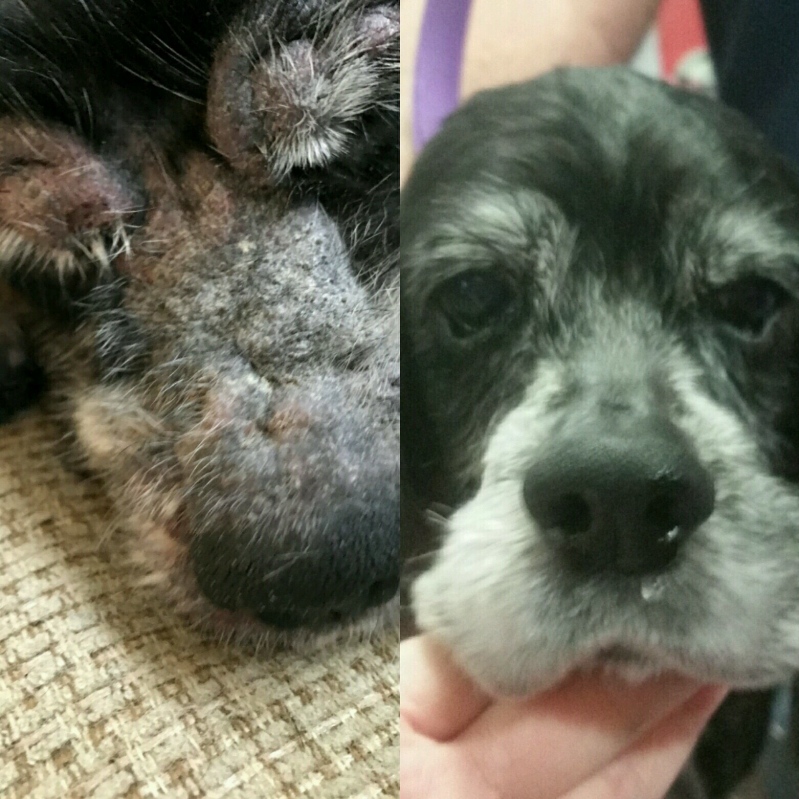 Even More Exciitng You Can See Shadow at
See Spot Run!!!