Photo Tour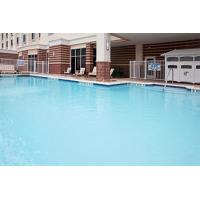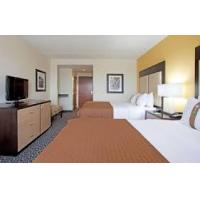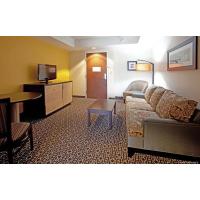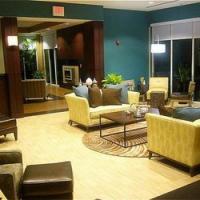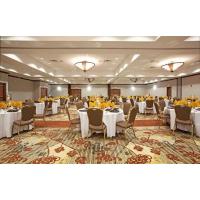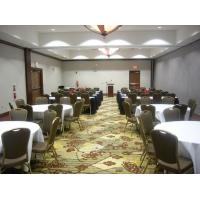 Services
Hotel Accommodations
The Sporting News Grill Restaurant & Bar
Meeting Facilities
Catering Services
Corporate Green Meetings
Wedding Parties
Group Rates Available
Green Tours
Fundraisers We Support
West Metro Chamber of Commerce
Lexington Chamber of Commerce
Keep the Midlands Beautiful
Clean the World - Soap Recycling
CPAC
Lexington County Green Business Alliance
Hours of Operation
We are open 24 hours a day, 7 days a week, 365 days a year. Stop in and ask for a green tour or visit our on-site restaurant The Sporting News Grill & Bar.

About Us
At the Eco-Friendly Holiday Inn & Suites Columbia-Airport, one of our top priorities is ensuring a cleaner, healthier environment for our guests, employees and future generations by implementing environmentally responsible practices in every aspect of our hotel, from the original design to the day-to-day operations.
Opened on Earth Day, April 22, 2010, our property is the only full-service hotel in South Carolina that has been designed specifically for Leadership in Energy and Environmental Design (LEED) Gold level certification—the nationally recognized standard for the design, construction and operation of high performance green buildings. Our eco-friendly hotel in West Columbia, SC is not only safer and more healthful for guests and employees, but also for the surrounding area. Green buildings and sustainable operating policies help to lower greenhouse gas emissions and contributes to a healthier environment for the community.
Our 122 room hotel has incorporated features that include a state-of-the-art ventilation system to improve air quality, energy recovery technology to temper outside air, rain water harvesting, tankless hot water heaters, use of low emitting volatile organic compound (VOC) paint, adhesives., carpet, high efficiency fixtures and traction elevators designed for high energy efficiency.
Owned by Capital Hospitality, LLC. and operated by Courtesy Management Inc., Holiday Inn & Suites Columbia-Airport looks to meet the increasing demands of guests who appreciate an environmentally focused design as well as high level of service.